Okay Figured I'd start a group buy thread for the Datsun Patches.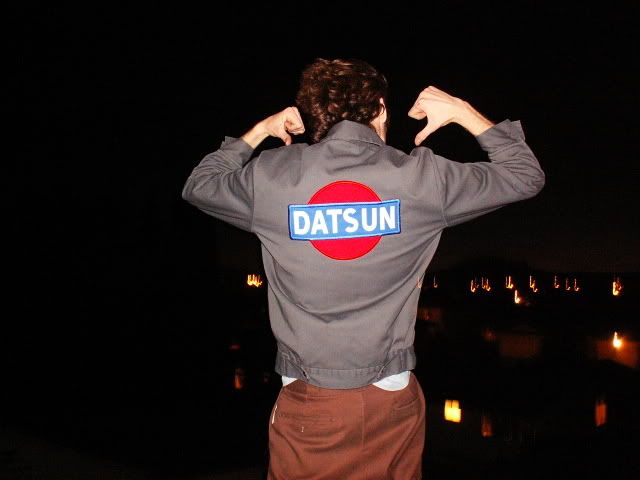 (picture credit to Lunar240z)
The large Datsun for the BACK of A jacket is 10" X 7" $16.00
The small Datsun for FRONT 4.25" X 3" $8.00
Okay this is the way I'm going to set it up.
Specify:
(quantity wanted) x FRONT
(quantity wanted) x REAR
SAMPLE ORDER: I want 1 FRONT and 2 REAR.
Also, I'm checking into getting some HybridZ patches made to go along with Datsun patches. Another thing is if there is enough interest I will look into making Datsun HybridZ Jackets. If you are interested in group buy let me know on the forum. If you are interested the Jackets PM about details.
Tyson