heres a bunch of stuff ive done since my last update hella days ago hahaha
I got a dash cap from a member on hybridz for $75 shipped. Brand new! WIN!
The install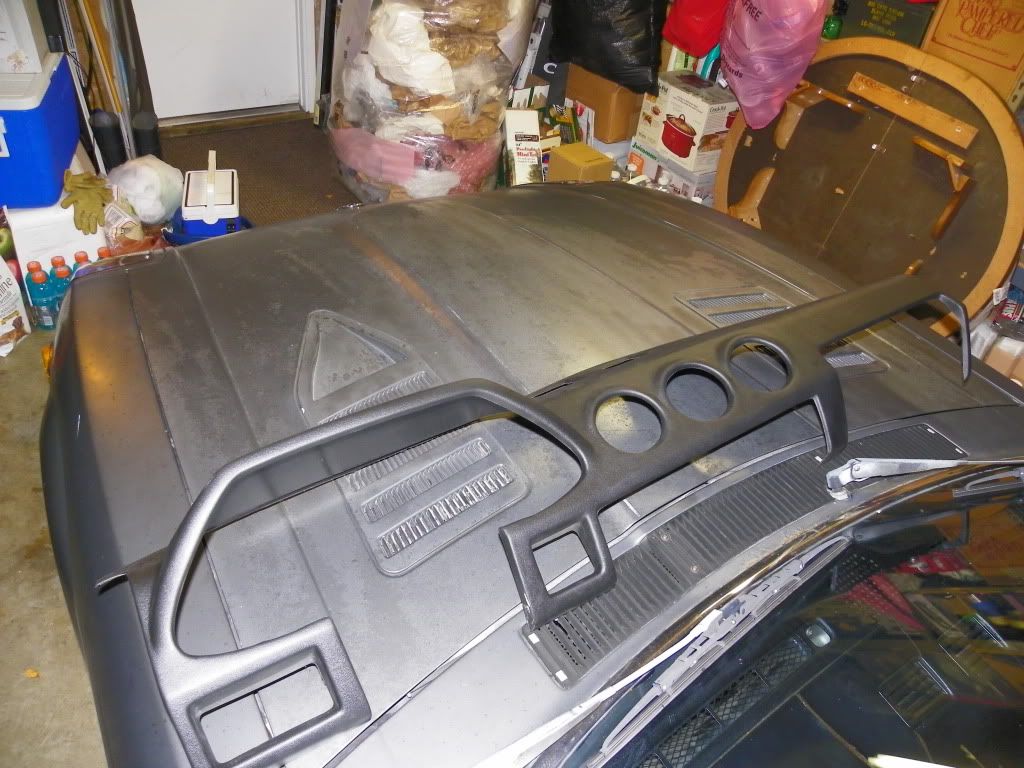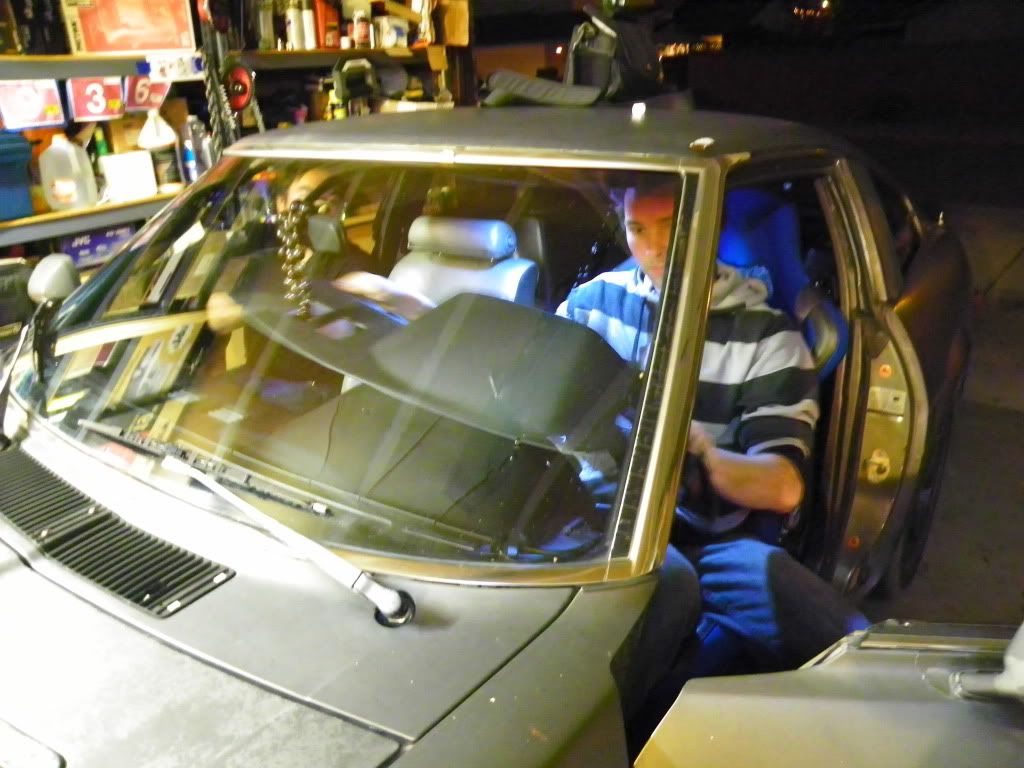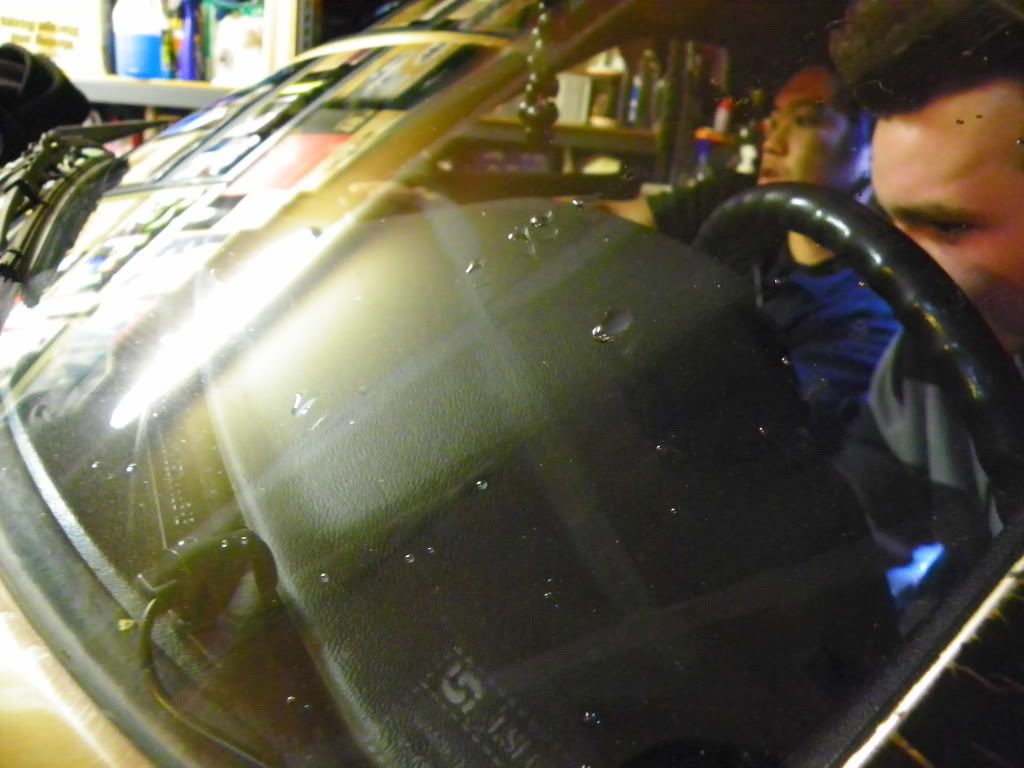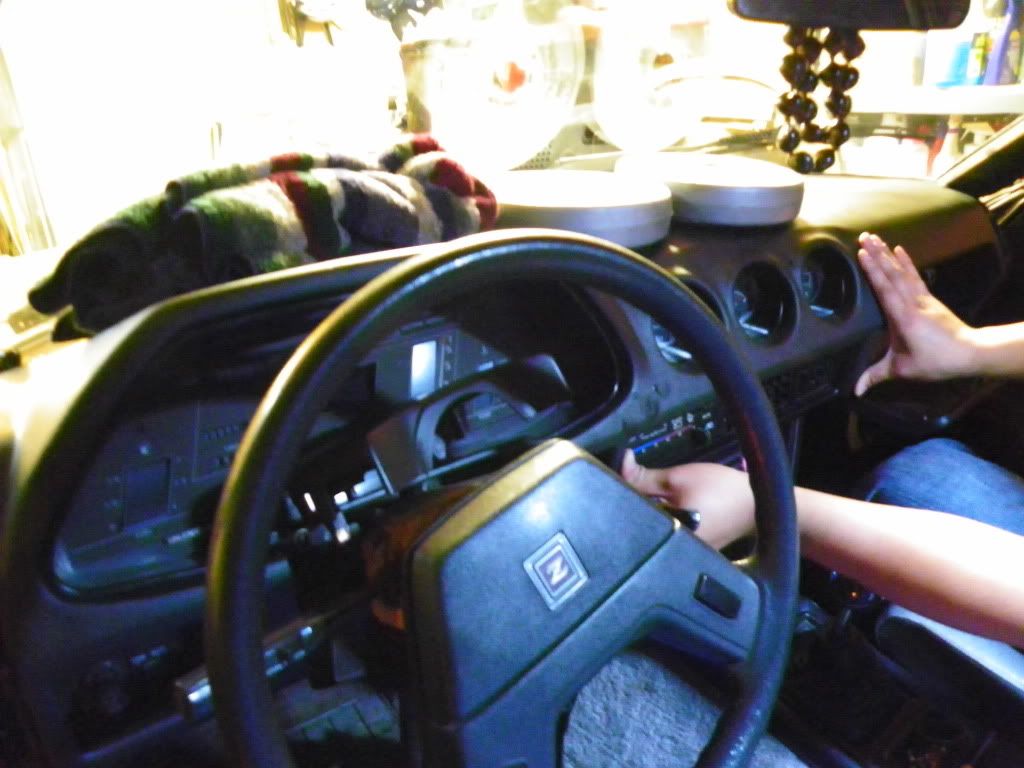 Also I got me some spacers! say hello flush!
specs, 1.25" front 1.5" rear
Before and after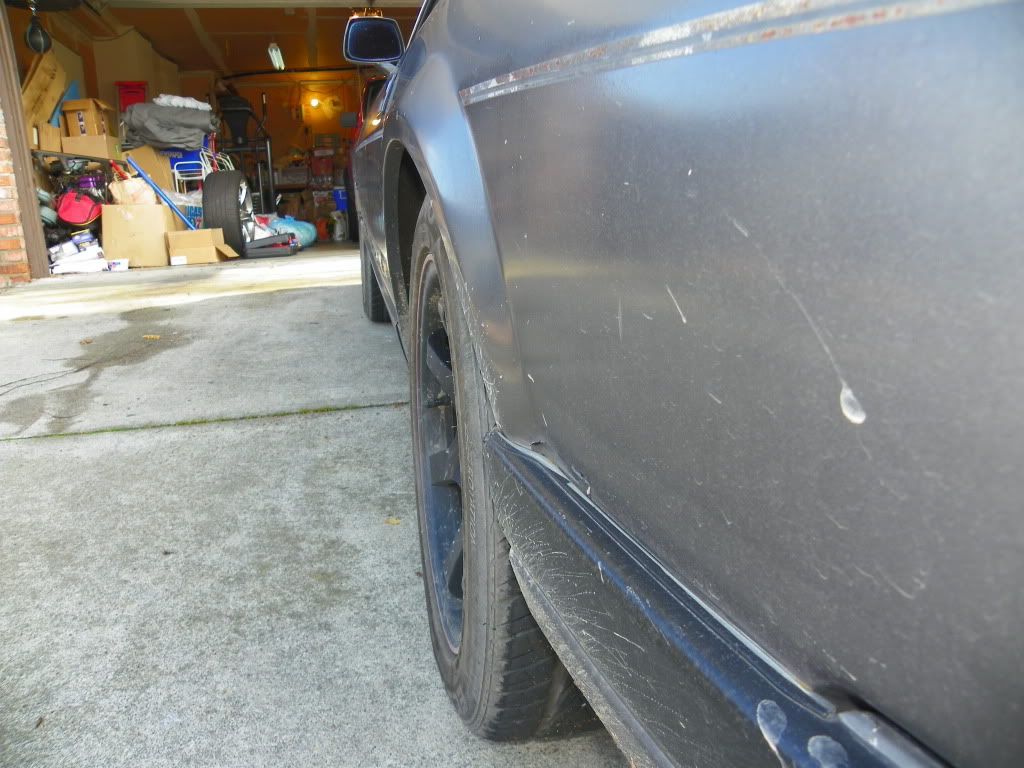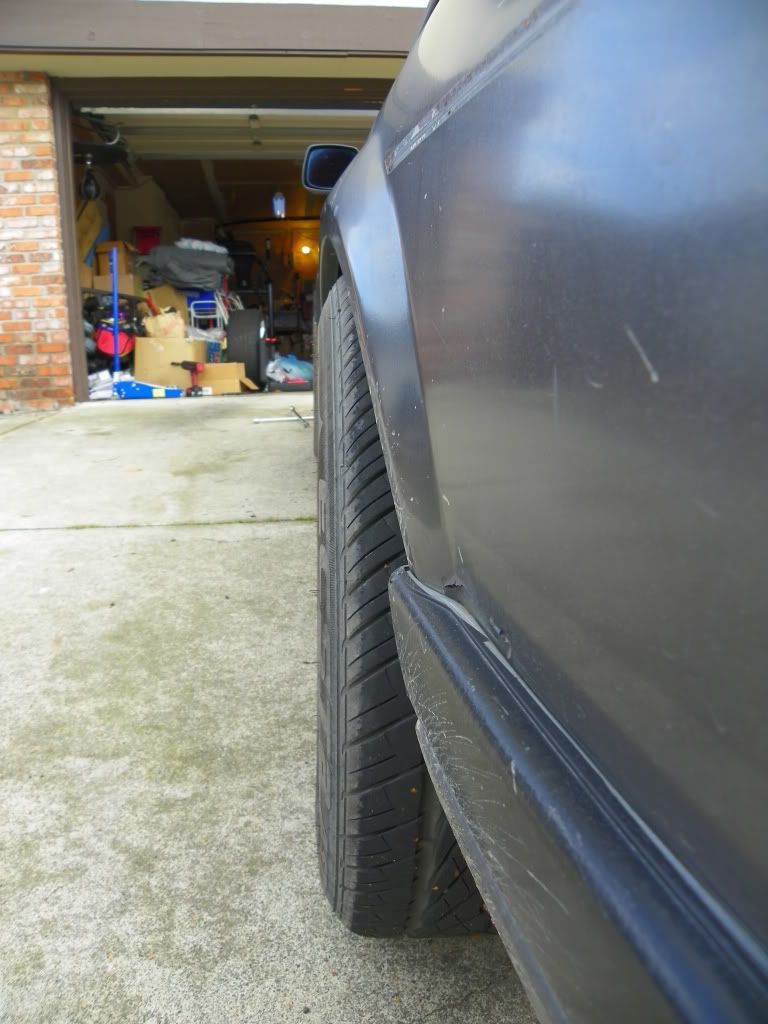 And the girlfriend got me this super awesome center console! HELLO CUPHOLDERS!!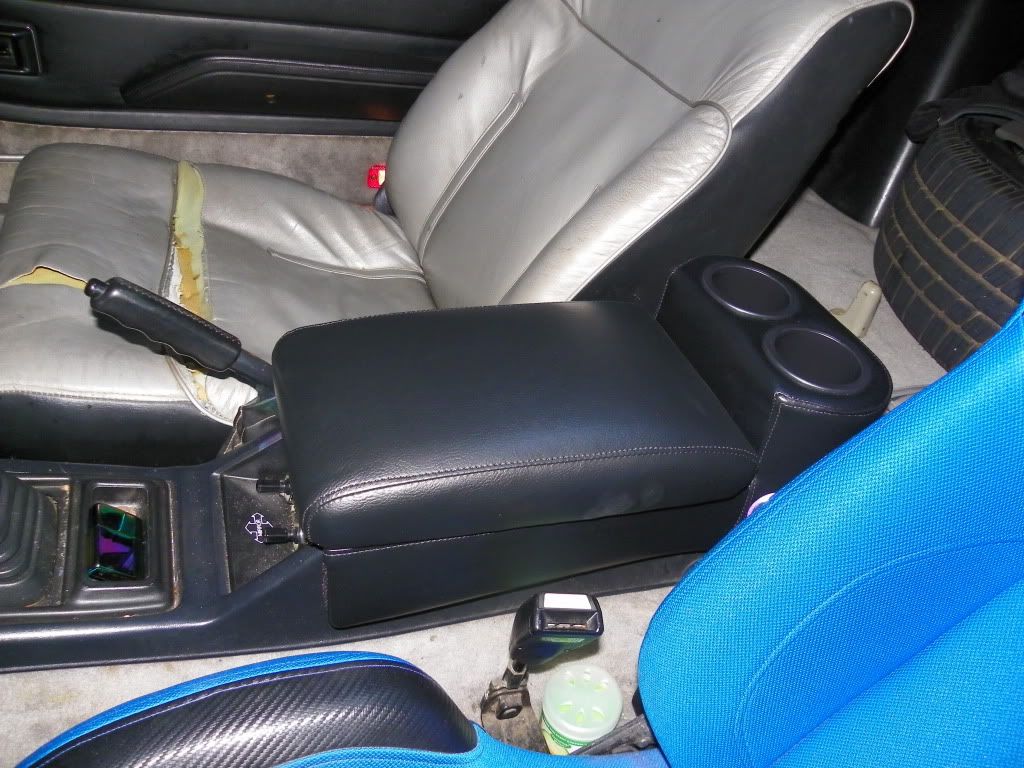 OH yeahhh... a while back this happened.. like 2 months ago.
My buddy got a little excited leaving a car show X_X
A hachi did this *facepalm*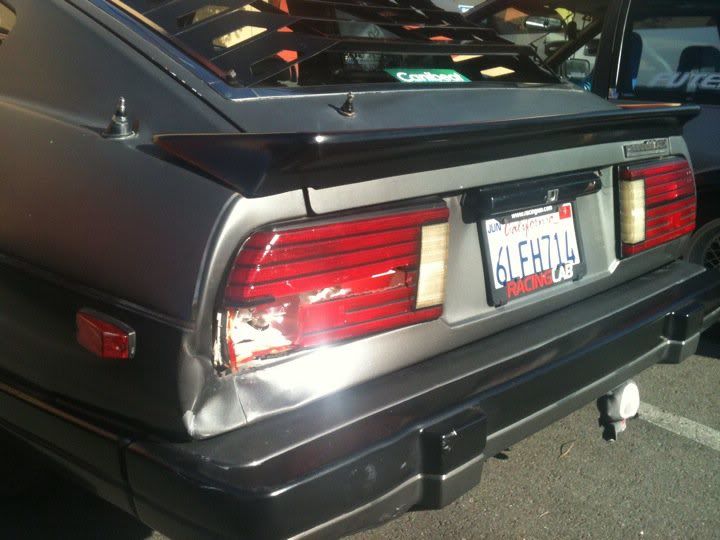 pick n pull tail light that i had to re-redout, tell me why there were like 7 right side ones and this was one of two lefts...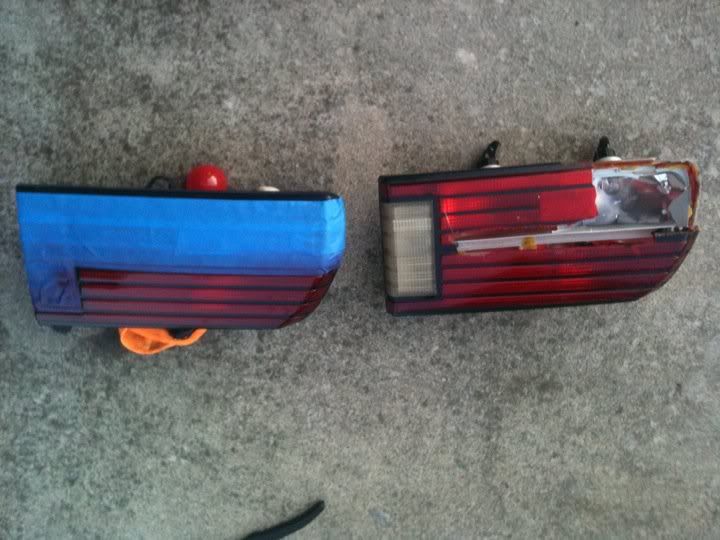 but all things aside its all better now.. kindu hahaha
Turbo dizzy and shaft (correct year)
Another turbo harness modded for an S30, probably just use some of the connectors as mine has a few missing.
And finally the obligatory TURBO valve cover.
All in all an epic score today.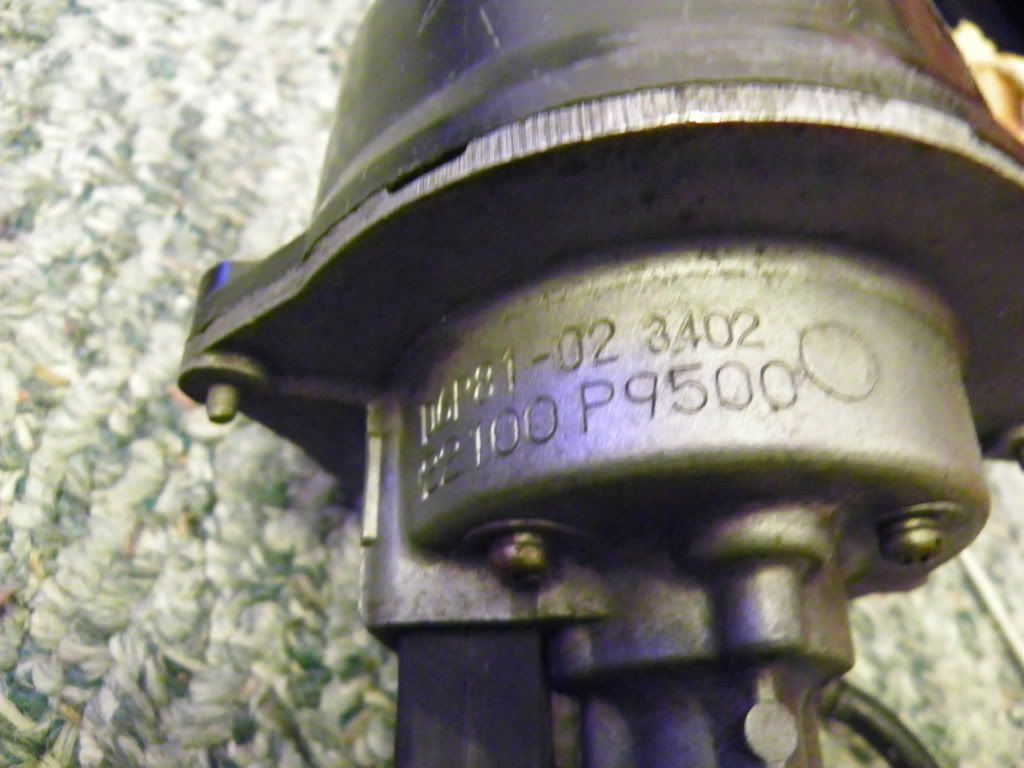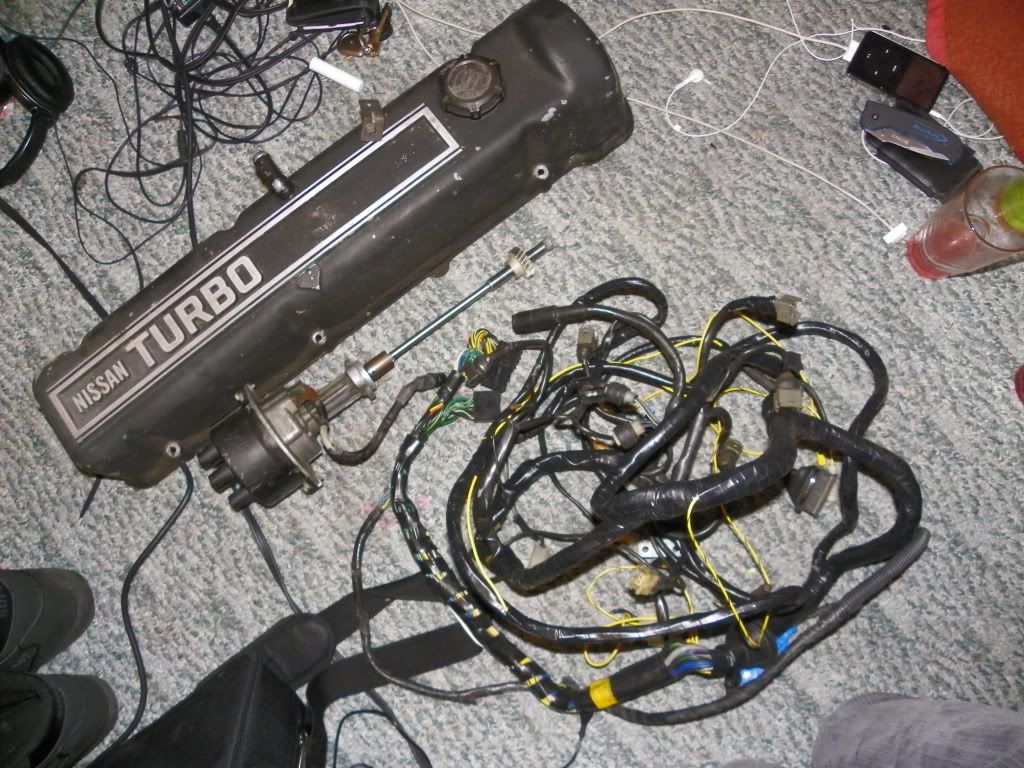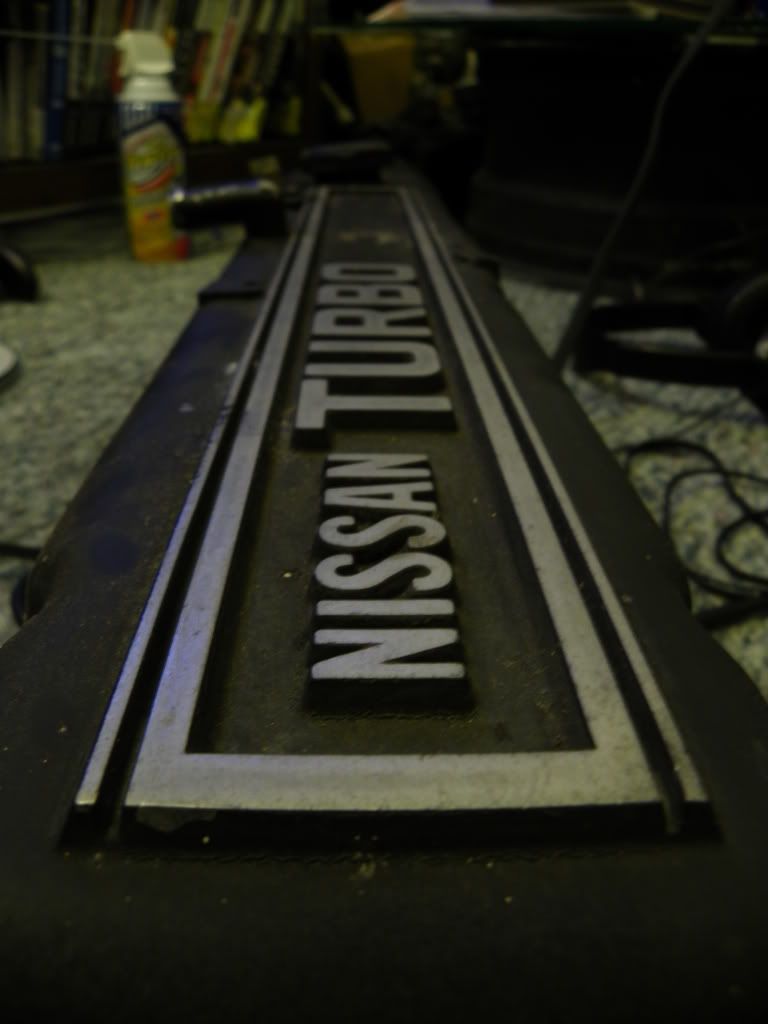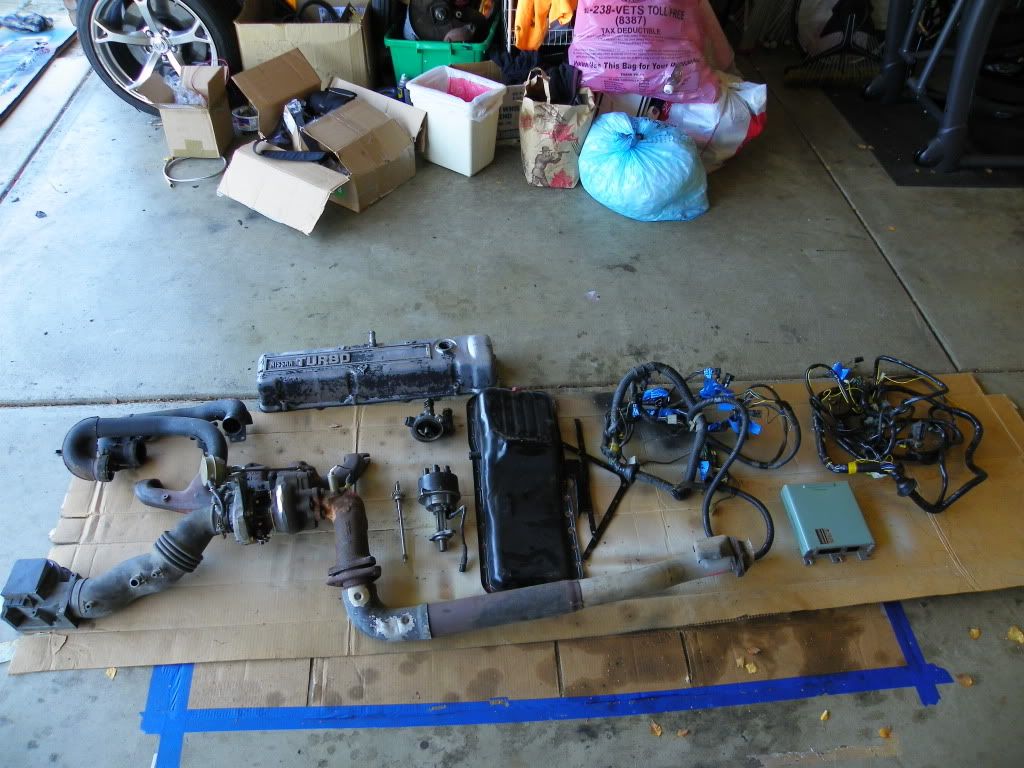 and now for the goodies.
I finally got some spring perches welded onto my struts thanks to troy at ermish racing.
My now slightly used tokicos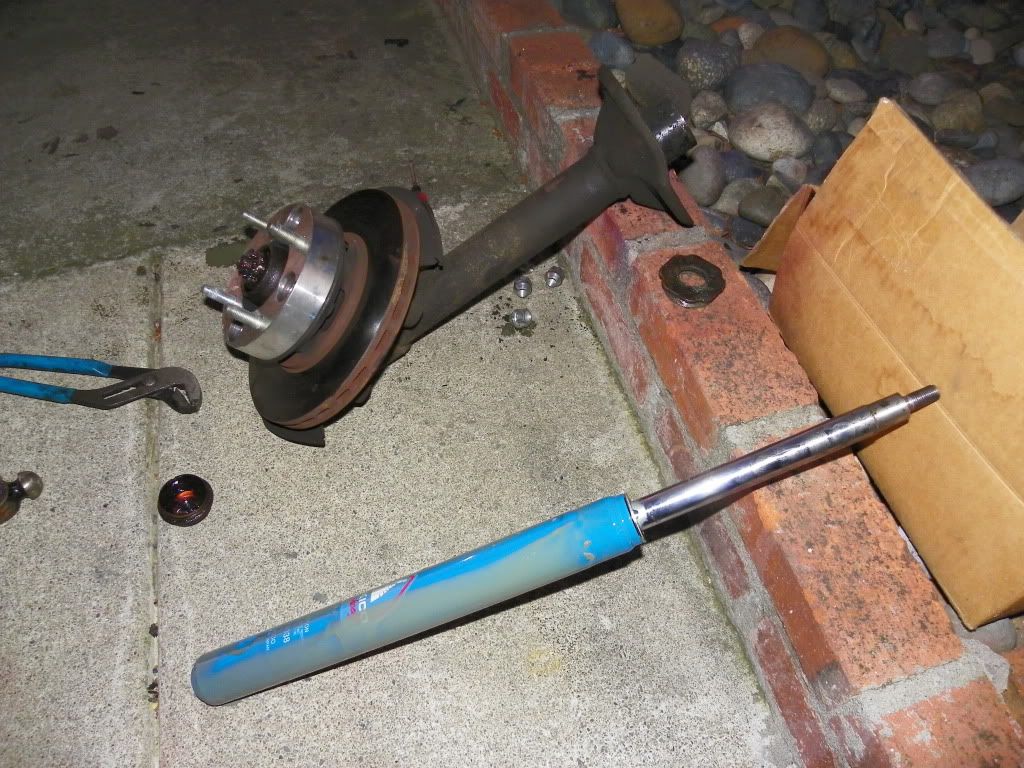 Gound control sleeve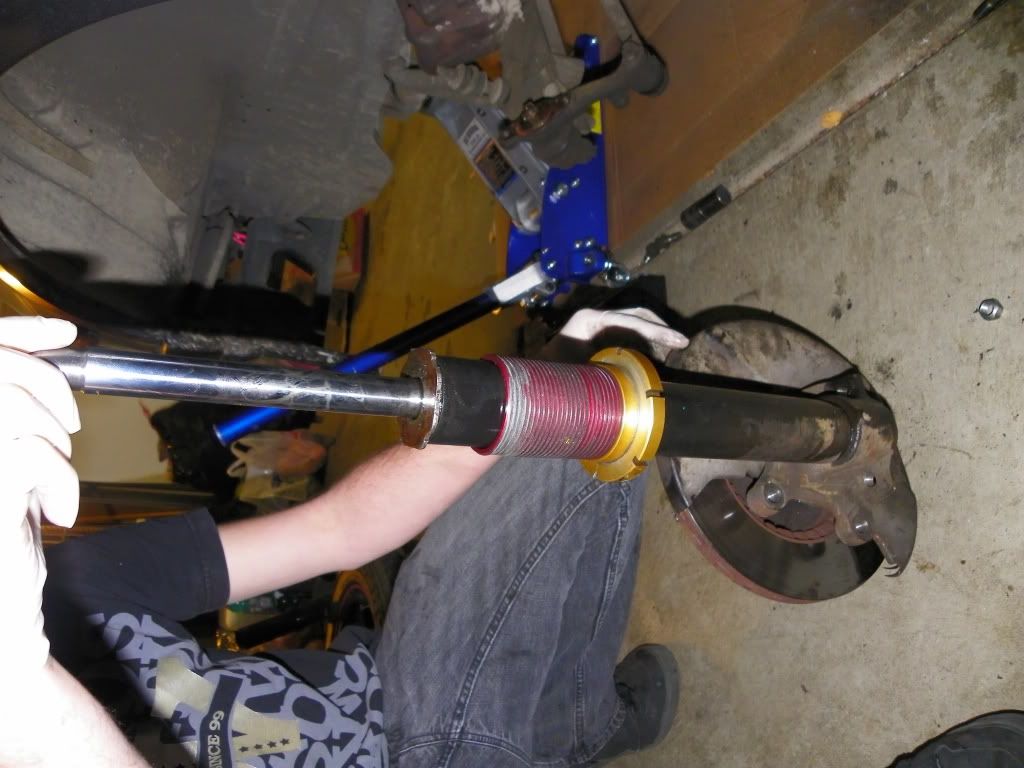 ground control spring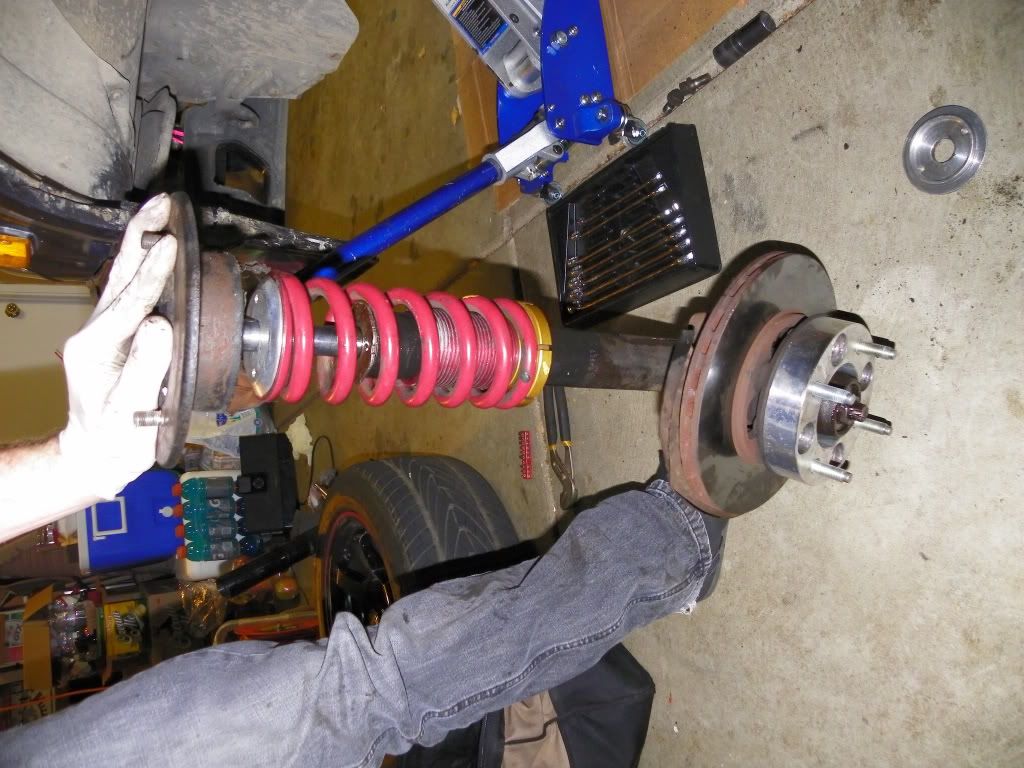 Installed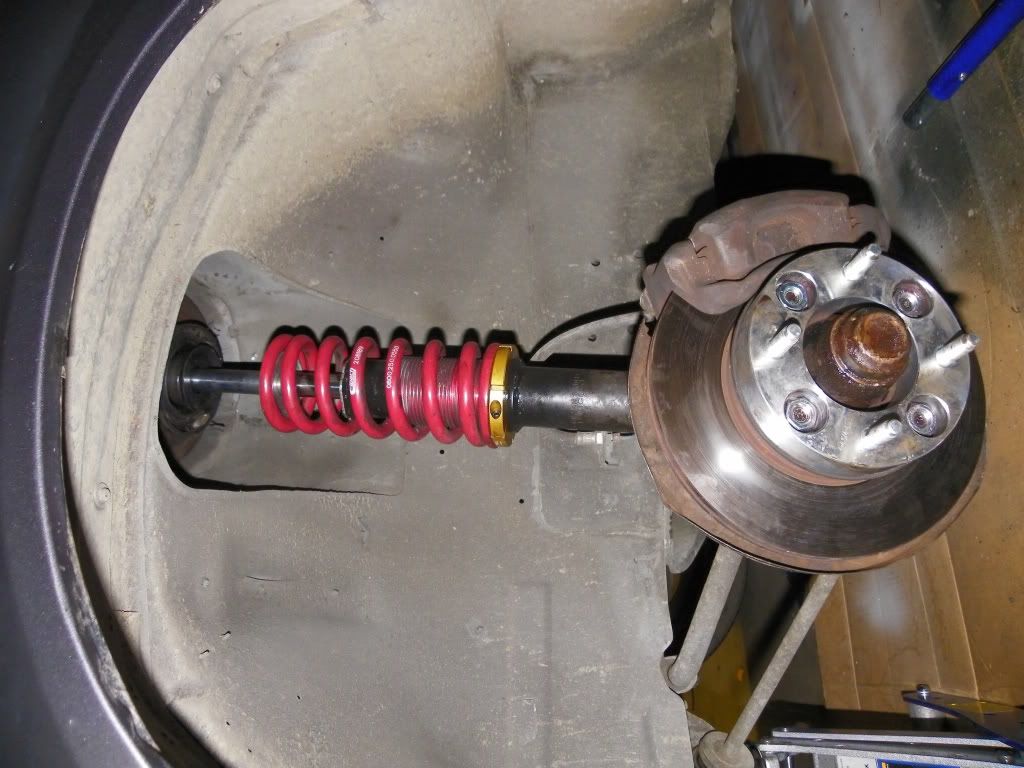 I took this chance to roll the lip a bit more on the fronts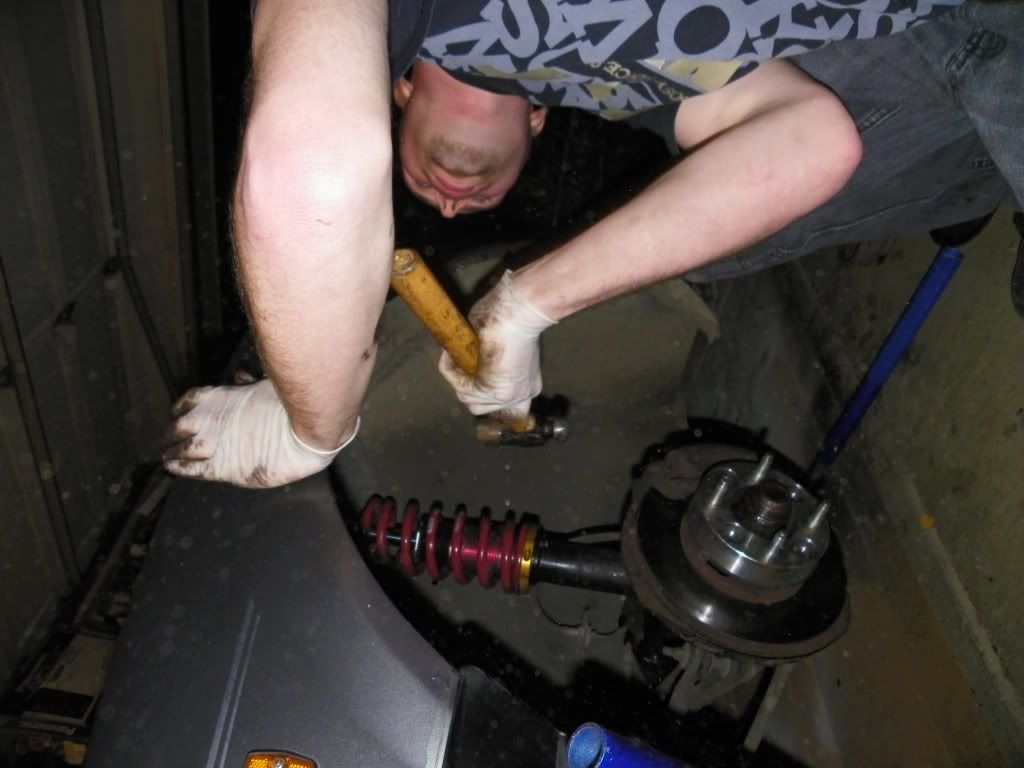 I diddnt like the drop with the ground controls and the spring rate was a bit on the stiff side so I went with another set
I had which were shorter and softer.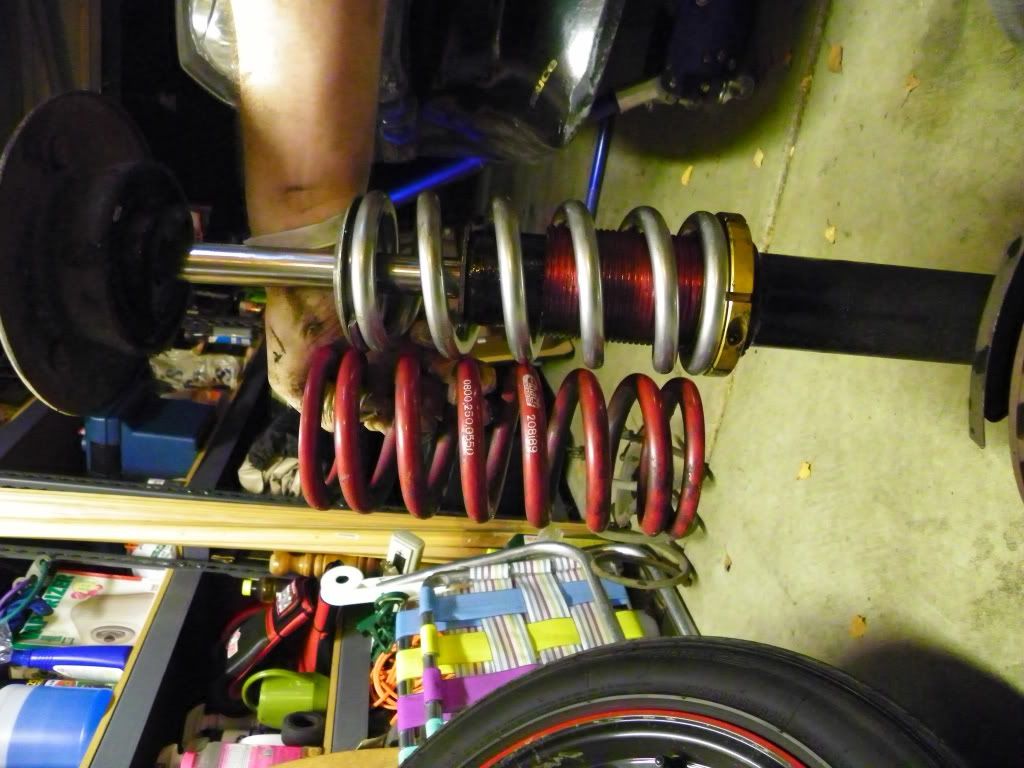 This was the end result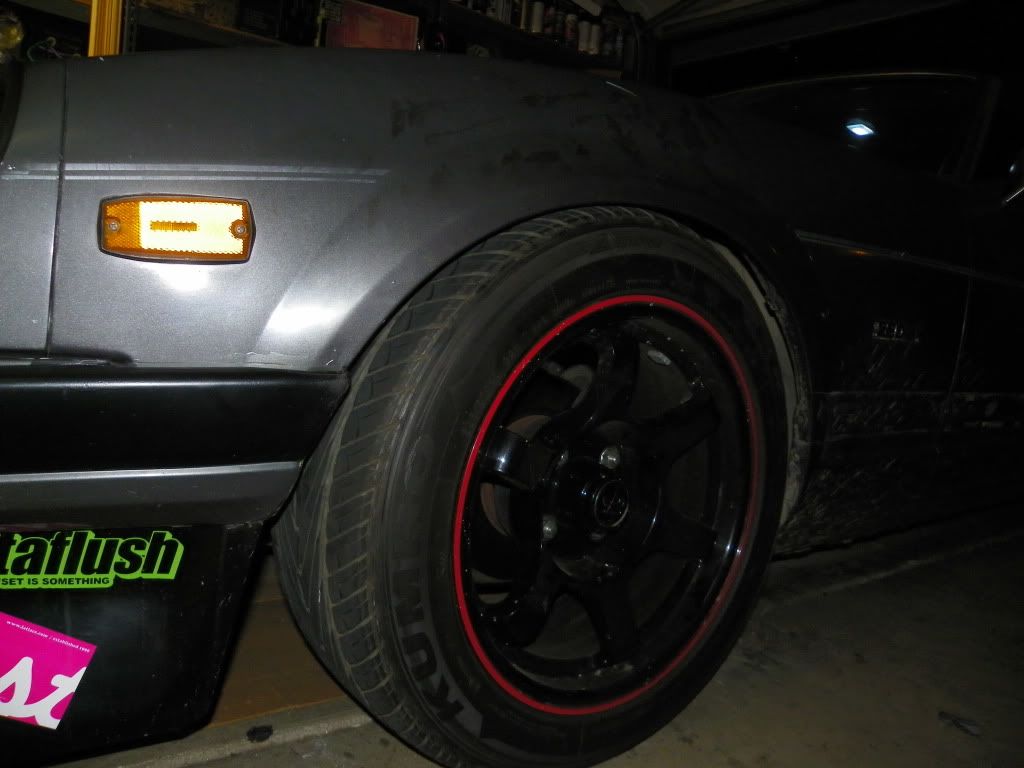 And to my surprise I bottom out my lip going dummy sideways down my driveway. WIN!
I got around to painting the turbo valve cover. The over used wrinkle paint that was on there was a biatch to remove. thanks to aircraft grade paint stripper the job was much easier. heres how it turned out.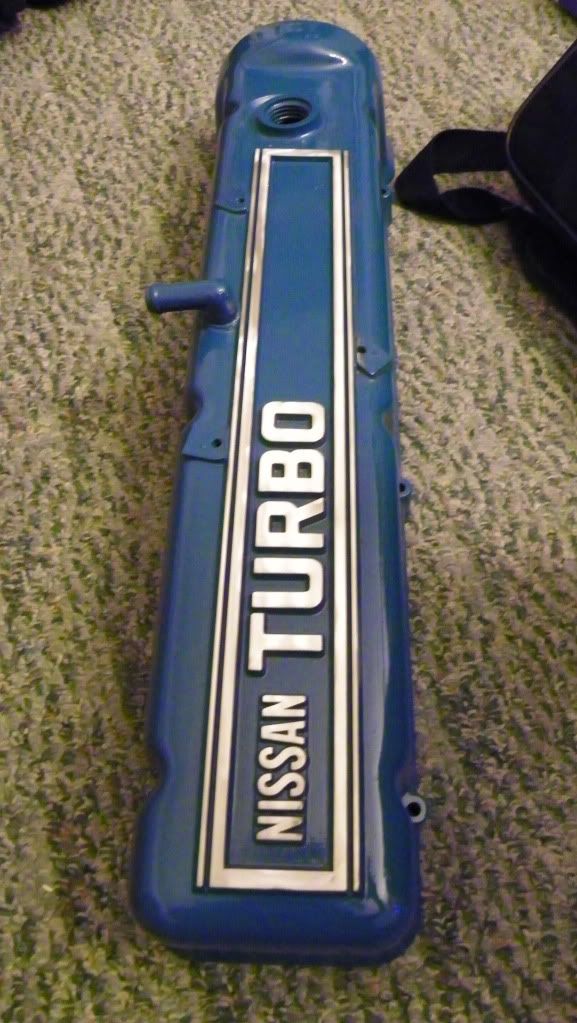 And for those of you demanding oics.. well youre in luck you get two datsuns in one post. my buddys 84 300zx turbo.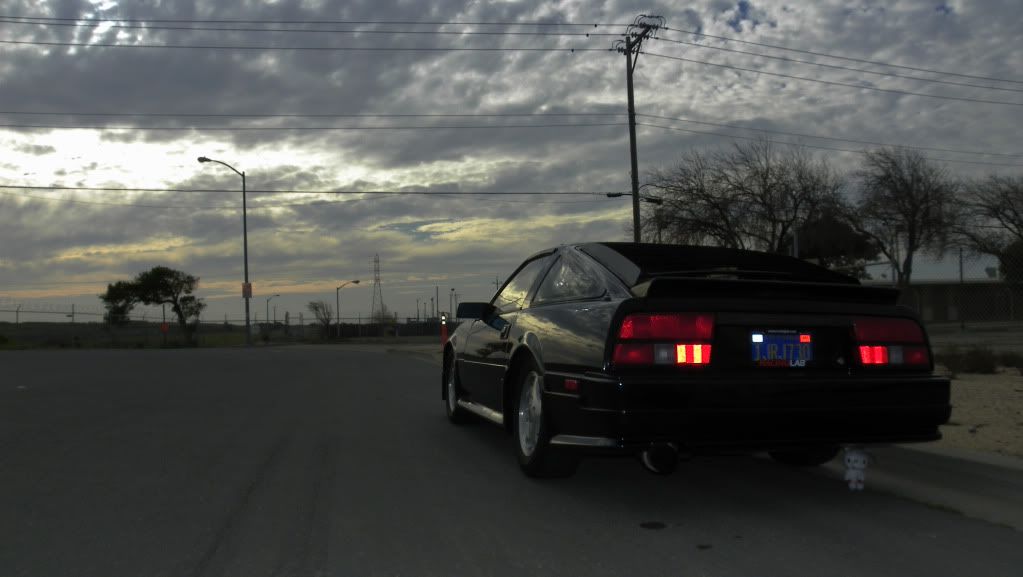 And Mine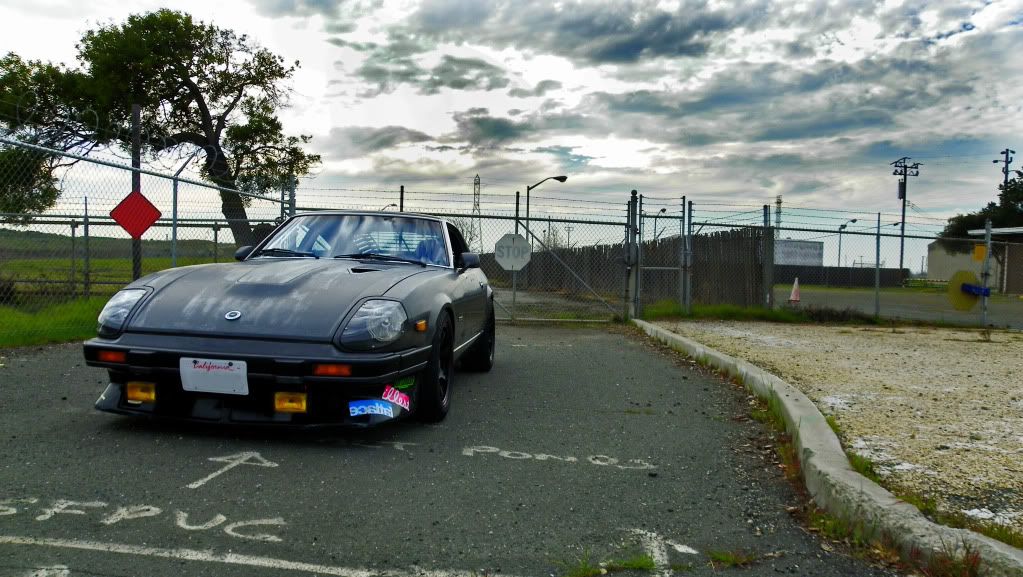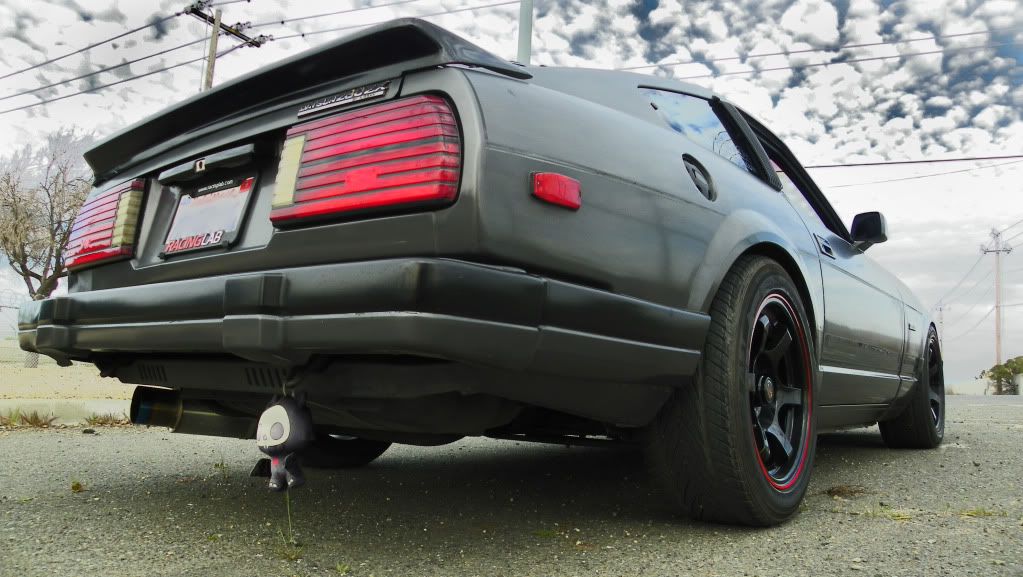 I know, I got lazy with the plates halfway thru hahaha
thats all for now. still need the oil pump and feed lone made for the swap. sooo close!!!! that will be an epic weekend. but all in due time.
Hybridz payed off for some goodies.
Got Cusco front and rear strut bars and a full set of turbo emblems.
I also got around to swapping the valve covers. I like this one sooooo much more than the other one.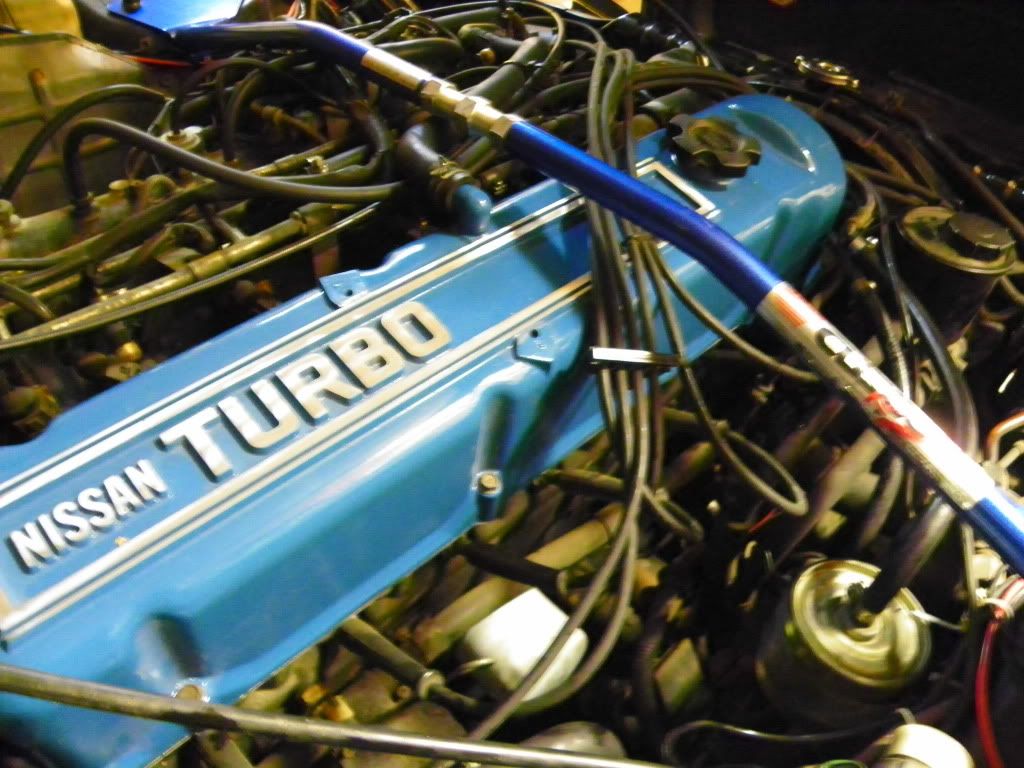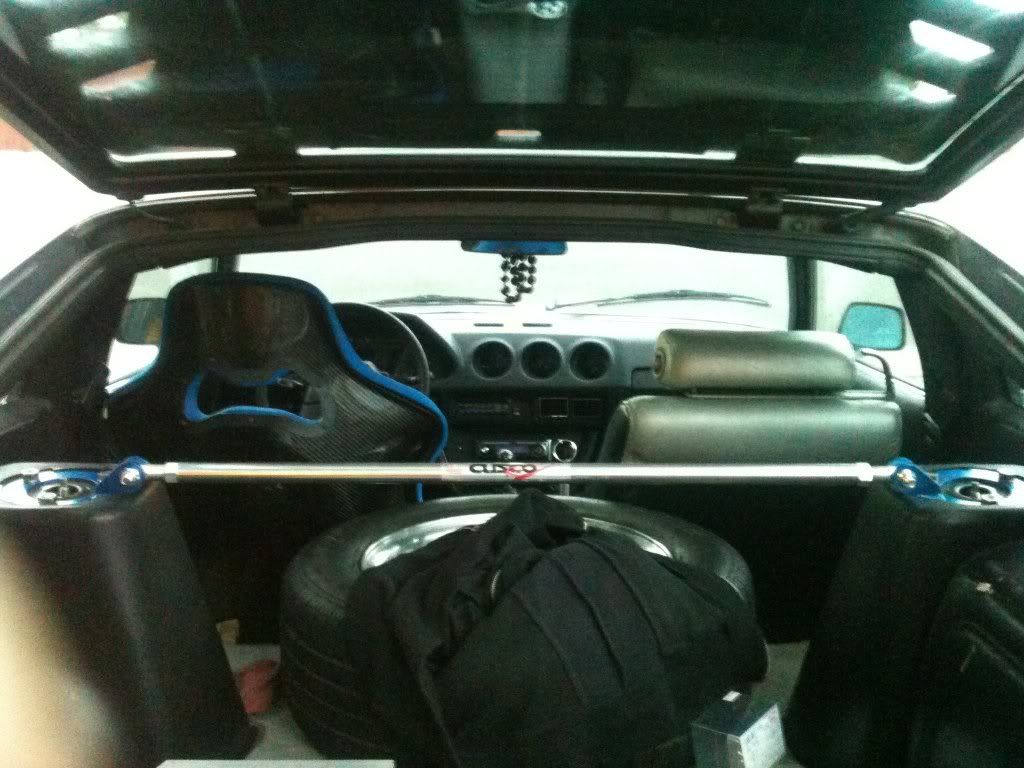 I also got an MSD blaster coil. my redonculous miss fire at the top end went away!! and i always thought that was because of the injectors.. O_o oh wells fixed now. never actualy thought it would be a coil..
on a side note, im waiting on some rather interesting and hard to get emblems.. but shall will stay a secret until i get them.
Ps. i apologize for the blurry pics. getter ones will be up as soon as it stops raining around here.
Tein HA's
Old an busted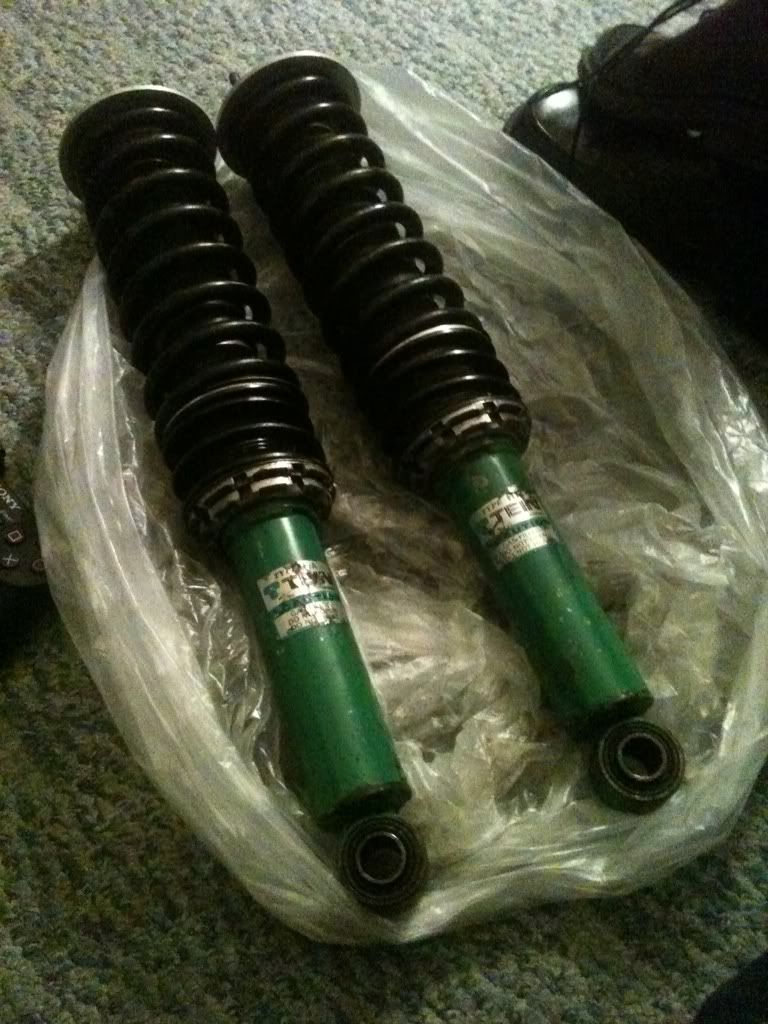 Disassembled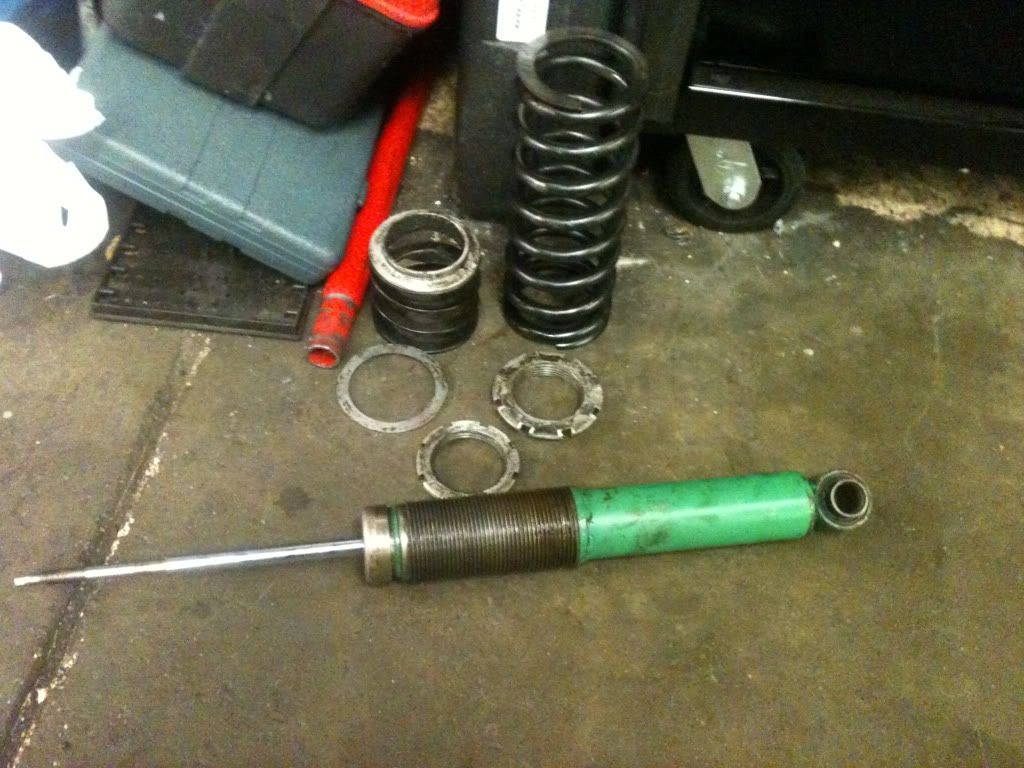 Painted "grabber green" and helper spring removed.
And the finished product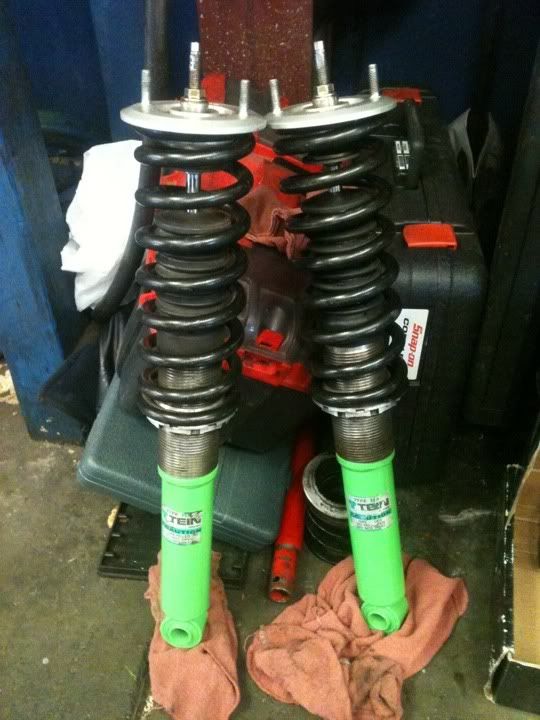 Installed, lowered all the way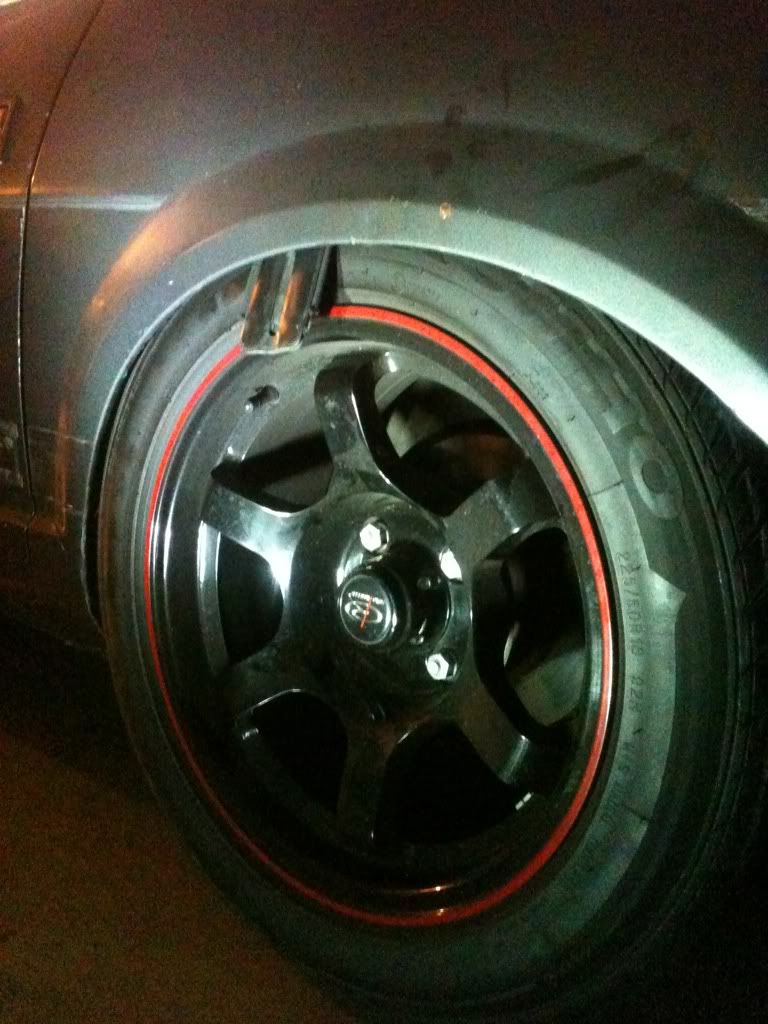 Exhaust clearance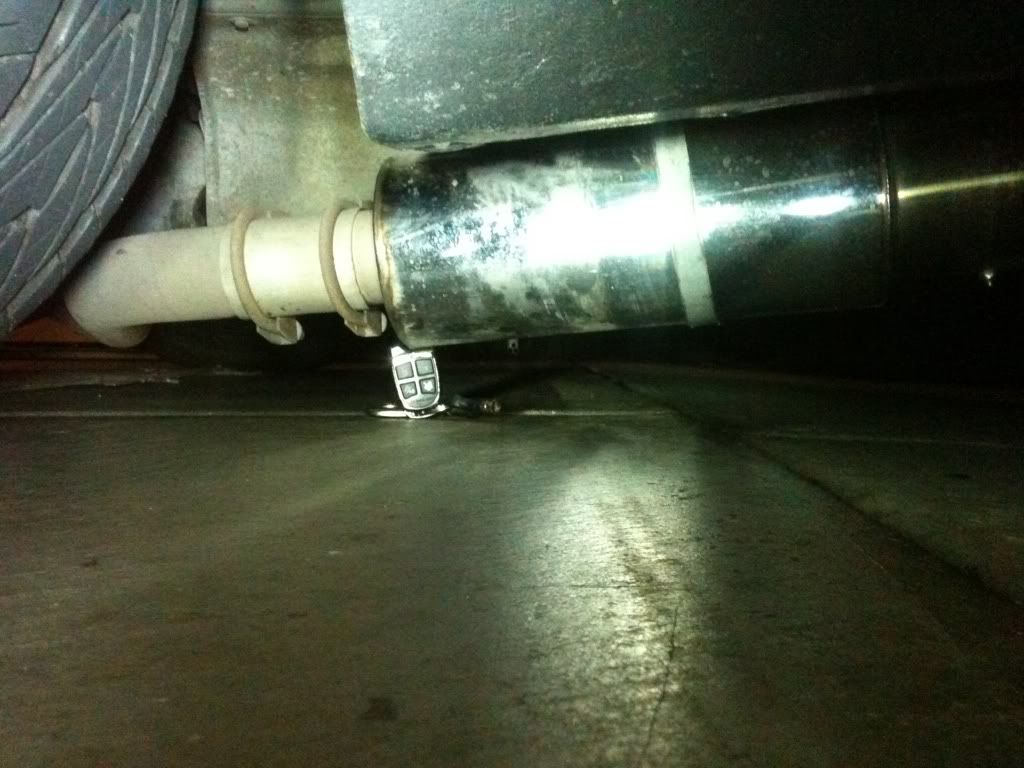 Changing out the rear wheel bearings so I figured I clean up the control arms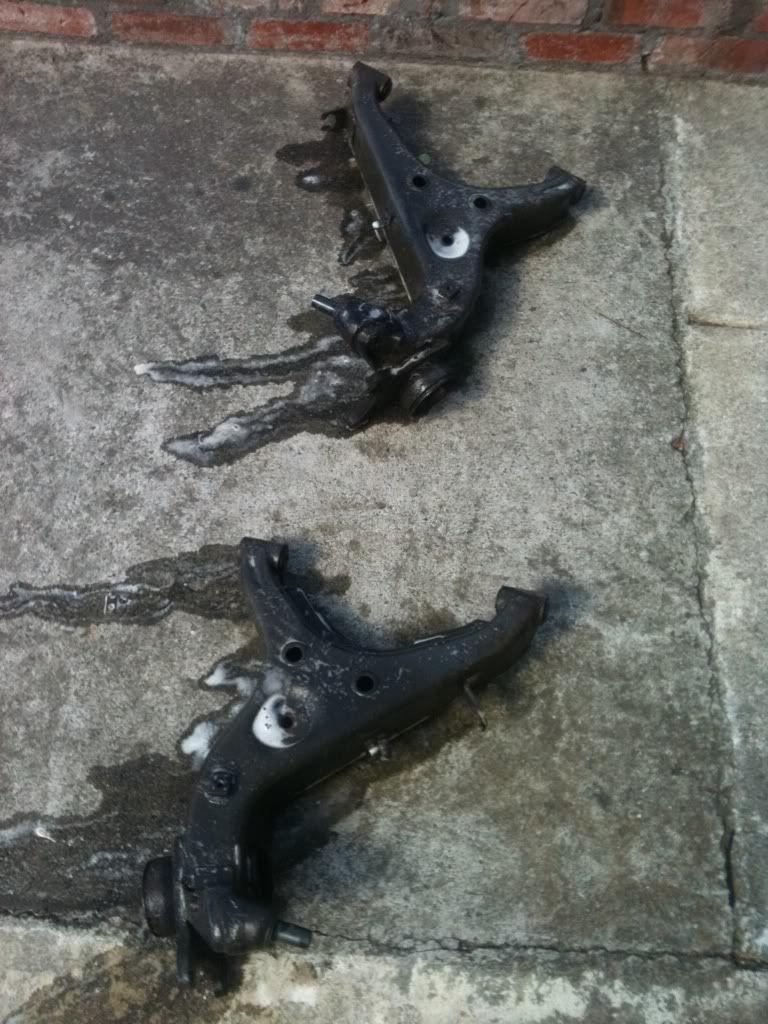 Garage stolen for the weekend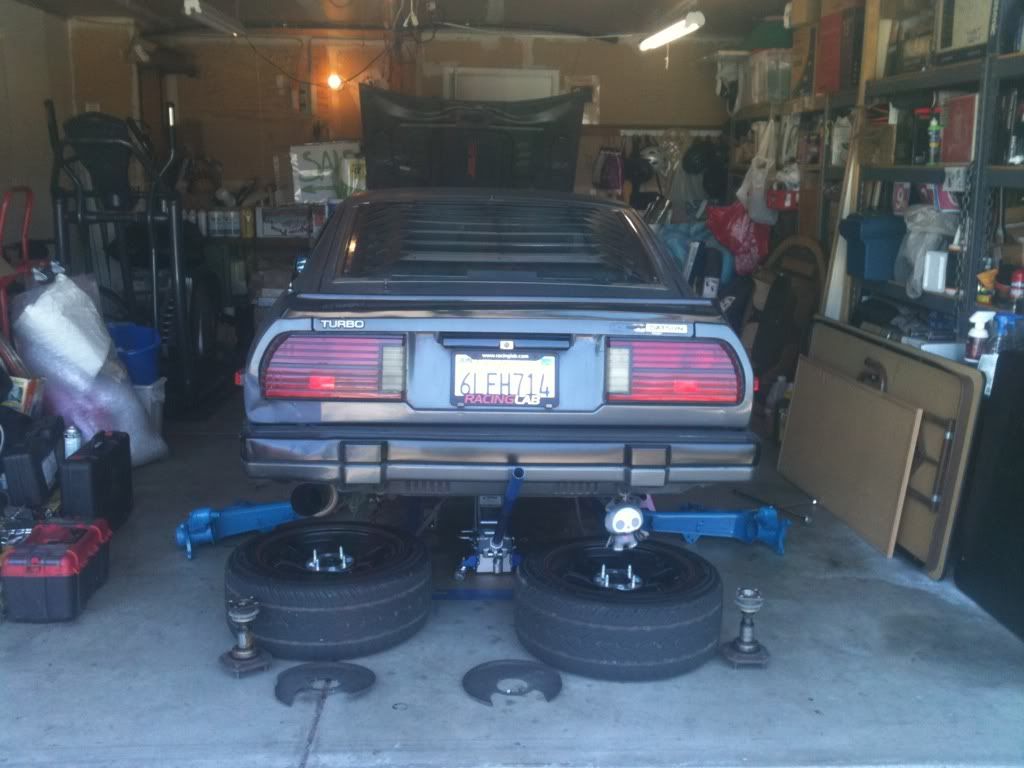 And I decided to paint the control arms gm blue
Slightly thicker sway bar painted metal cast red and energy suspension bushings
Changed out my leaking clutch master after neglecting it for the past year
Got some legit projectors, not some eBay crap
Installed pic, need some H1 hids now, but light destribution is good aswell as the cut off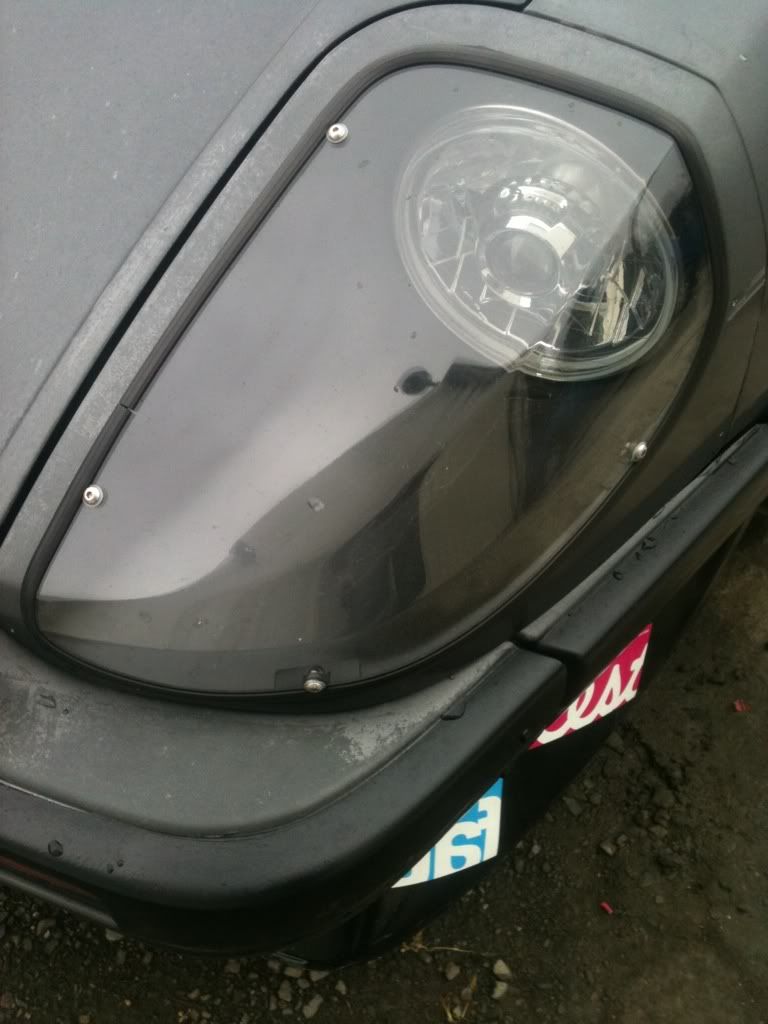 Got the coolguy tail panel for $30 on hybrid with a broken lower lens
Can't see it that well tho
Tore it all apart
Fixed the crack, where the missing X is, sprayed the lenses red and the backing chrome for better light reflection
End result, plate relocated to bumper, look pretty cool IMO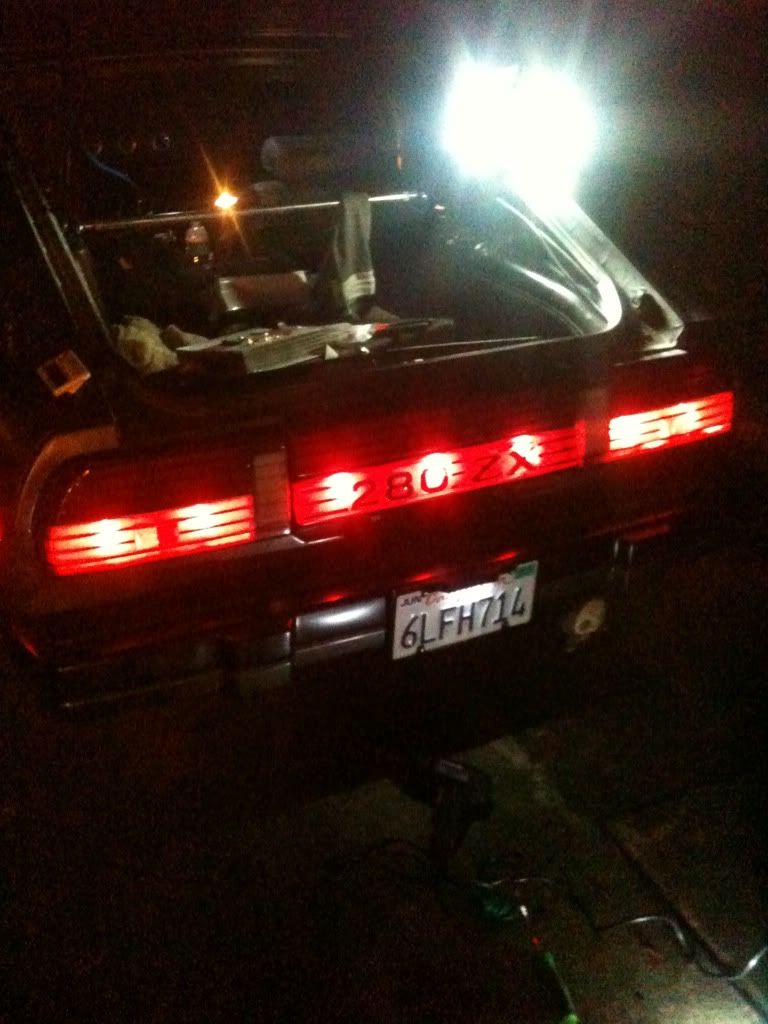 Daytime pic
DZ start altima push start kit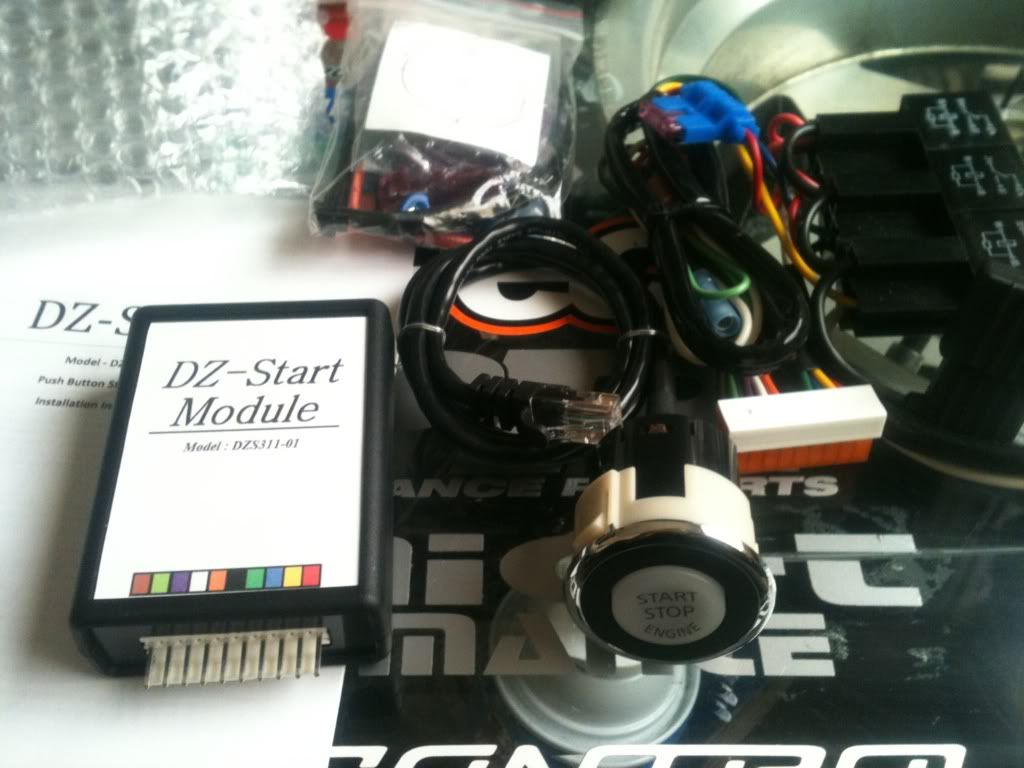 Installed
And a video of how everything works, forum won't let me insert video so here's a link
http://i1234.photobu...ex/f8bc607b.mp4
I really haven't taken any pictures of th turbo swap since I had a weekend to do it but I'll post up some pics of the finished result.
So now everybody is up to speed on the build.
Next I gotta swap my driveshaft cuz the u-joints are bad, save up for a better clutch since I'll fry this one with the turbo and on to bodywork. Need fenders
and still looking for jdm fairlady280z emblems.
Finally got some oic's of the turbo.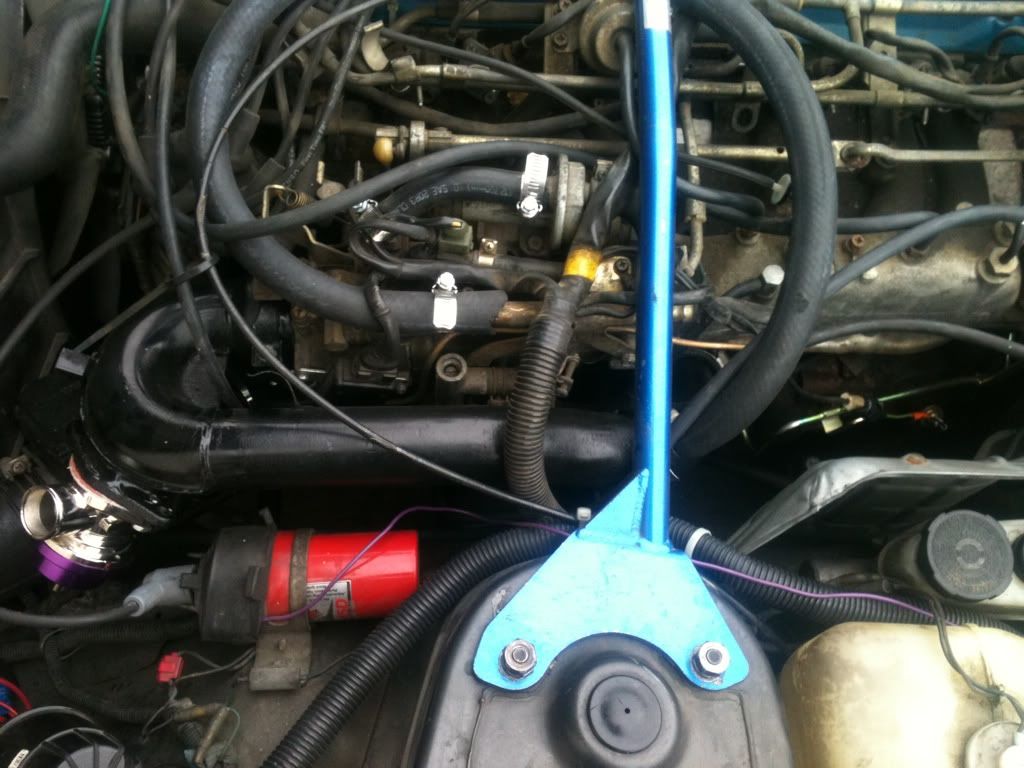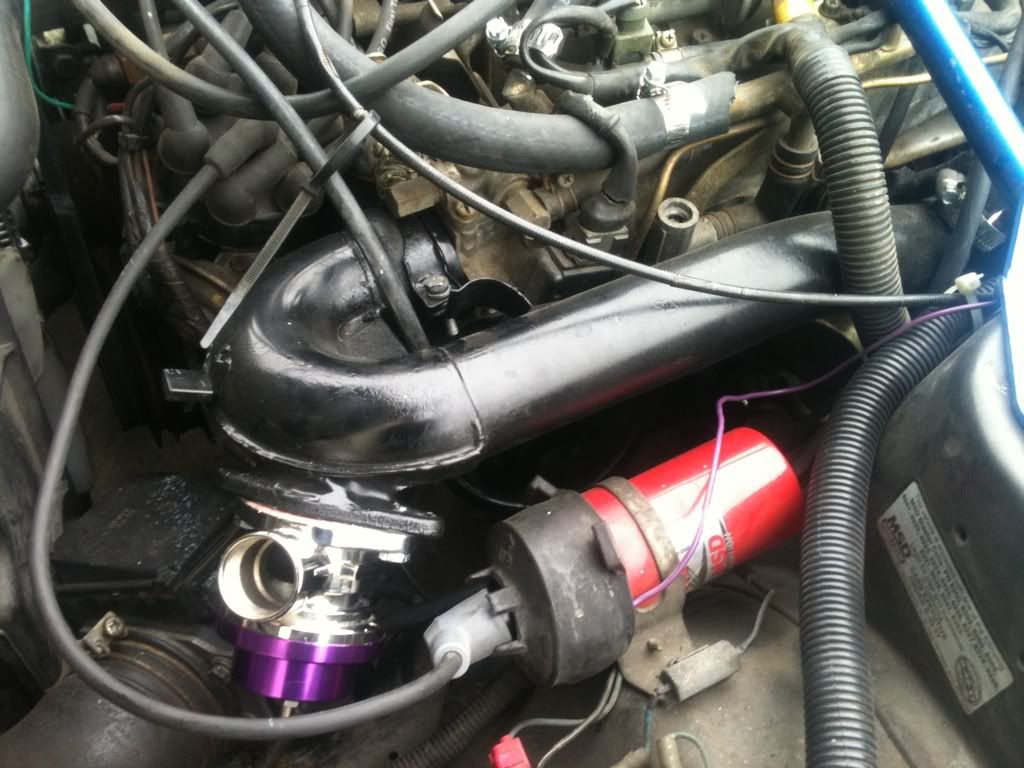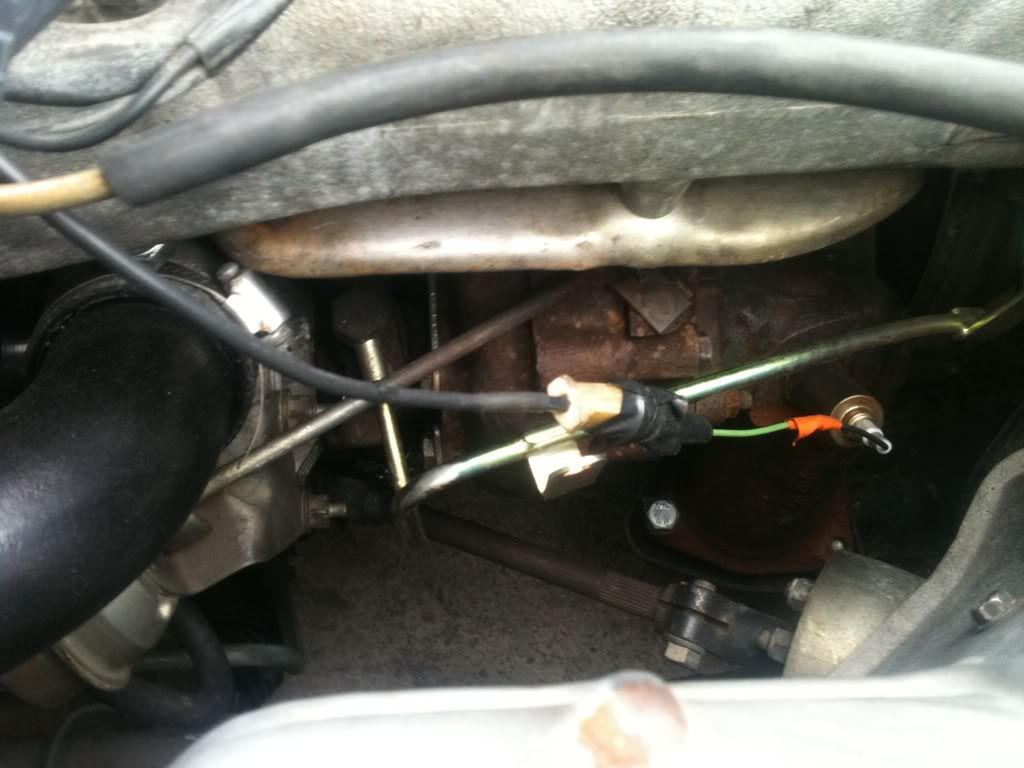 Proof that I did it!! Muwahaha
Oh and I got the side molding back on.. Noicer now.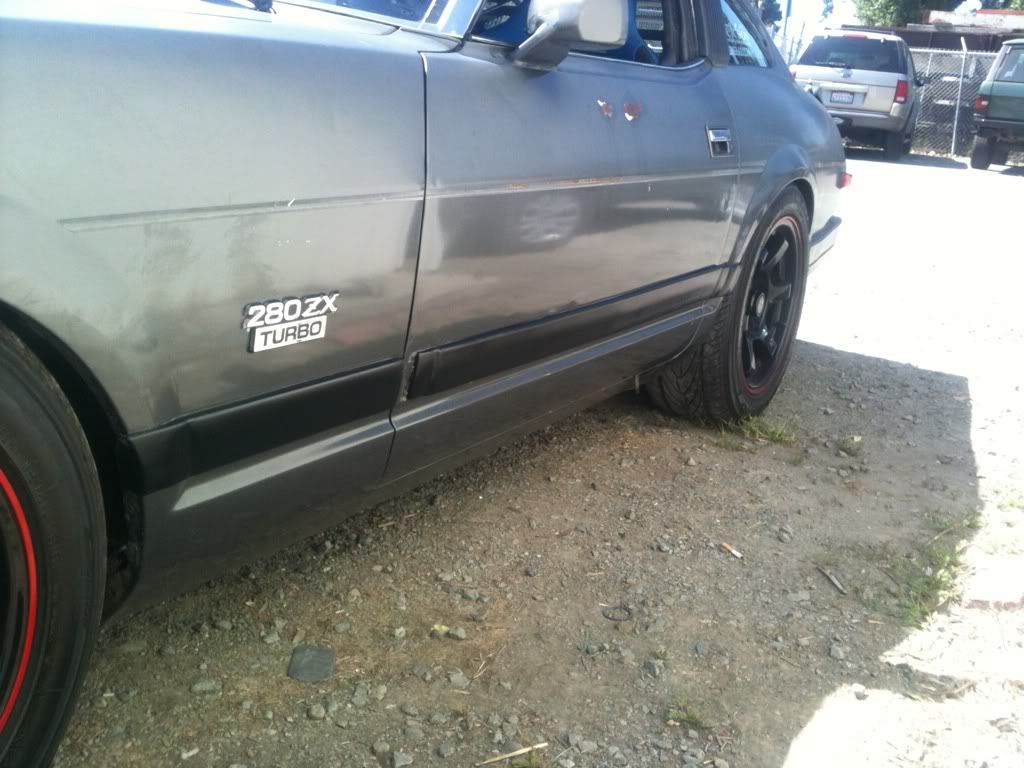 Lookie lookie what I finally got!
and thats pretty much everything up to this point. my computer took a dump on me so its kind of hard to post regular updates now so everything is done thru my phone. ill have to get a new one now..

Edited by battlesquaddatsun, 21 July 2011 - 01:41 PM.