As title states. Just finished my shell with all mounts made...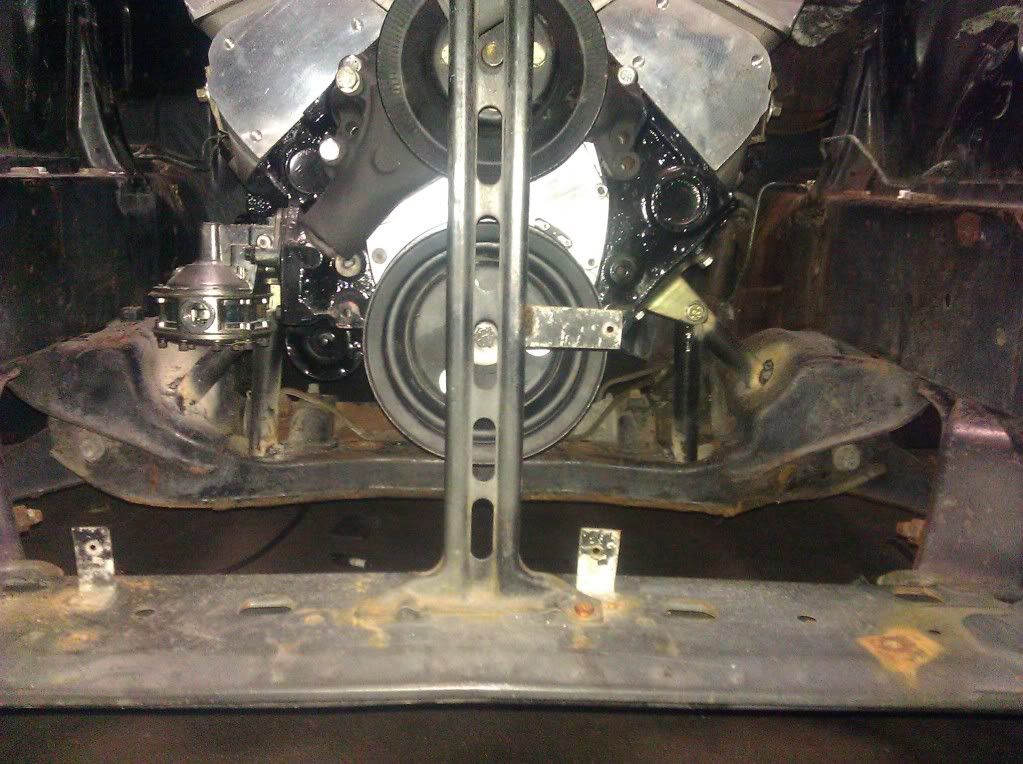 Needs some more welding done but it was just a test fit.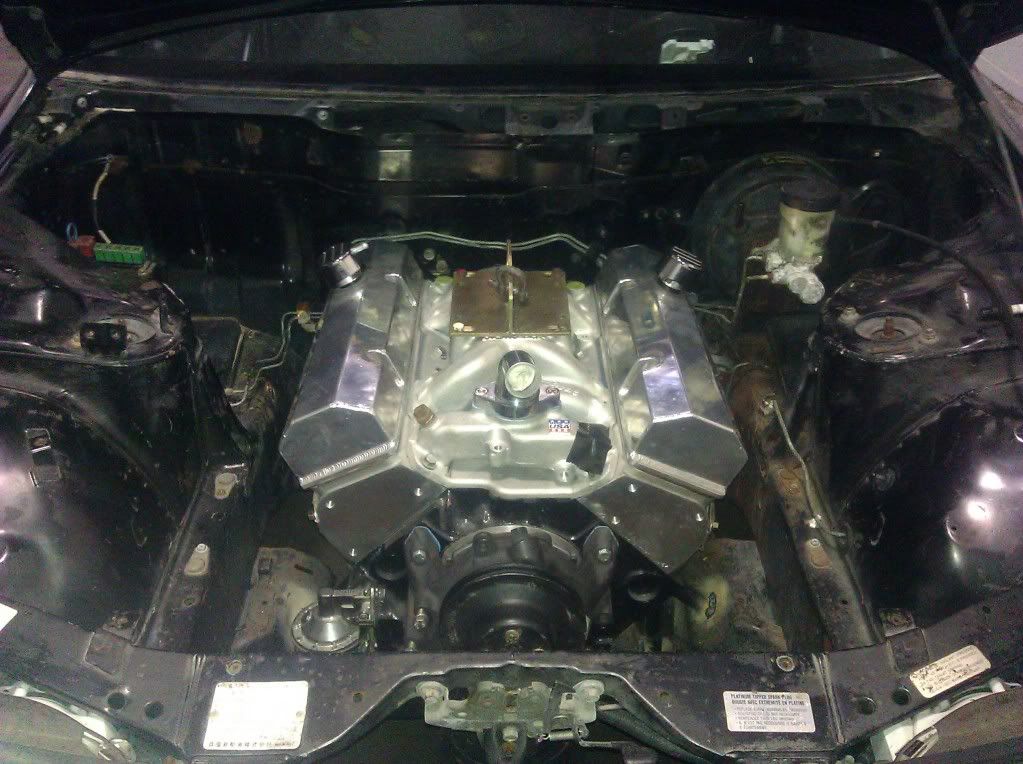 Pic from up top. That's all the wiring the car needs also.
Engine bay painted and mounts done and painted.
Engine finally in and mounted permanetly. Just need a radiator, one fuel line, and a zero guage wire from battery in trunk to fuse box in engine bay, dizzy...
Now my only task is headers??? Going to try some long tube headers. Don't want block huggers. Motor makes little below 550hp and car has th400 tranny. Need to get some pics of tranny mount.