Here's what got me into the Z world..this was my dads 77 280z. This is the first car I ever drove and first learned to drive stick shift in. My dad and I would attend a lot of the Z shows back in the 90's. This car was super cool when I was a kid, loved the sound of it. It was eventually stolen and recovered missing the wheels and some other bits. My dad sold it to a guy who was going to ship it to Europe because the market value for Z's was bigger over there at that time. Anyway, this was the car that put the Z bug in me..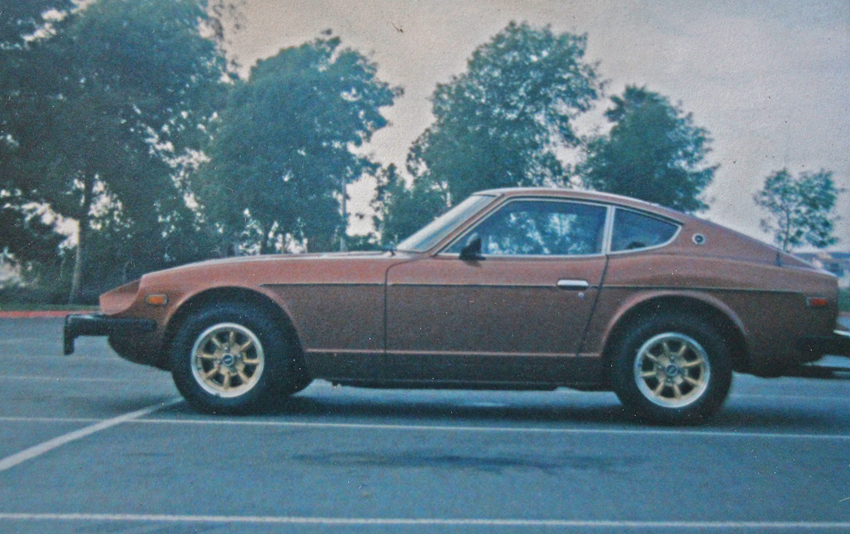 In May 2008 I was able to buy my first Z. A 71 240z. It was a great car. I came across a local guy here on the forum selling his N/A rb25 motor swap complete with everything needed, motor mounts, driveshaft, wiring harness ready to go in. I paid something crazy like $800 for the whole thing. Loved the motor, decent power and sounded amazing. I wound up getting busy with life, traveling for work and didn't have time for the Z at that point. I made a poor decision to sell it rather than have it sitting in the garage. Not long after I realized that modifying a newer car wasn't any fun and I missed my loud stinky old car!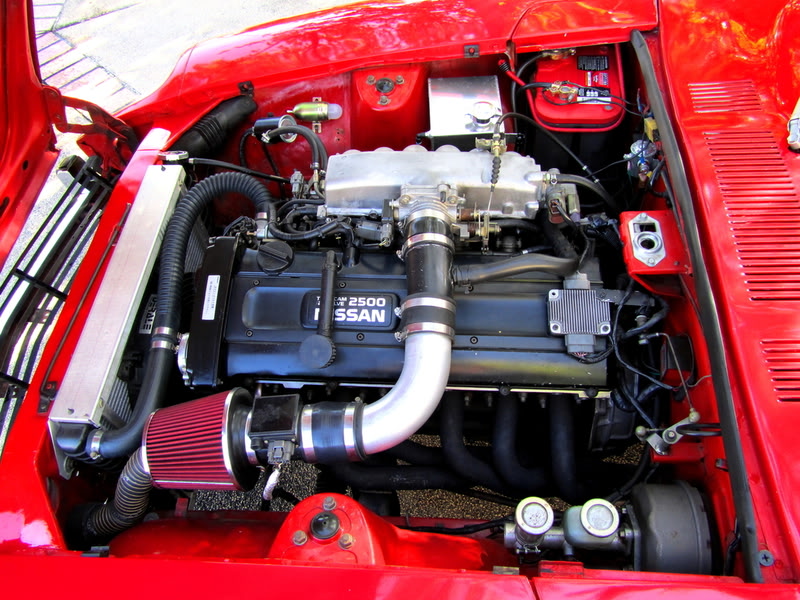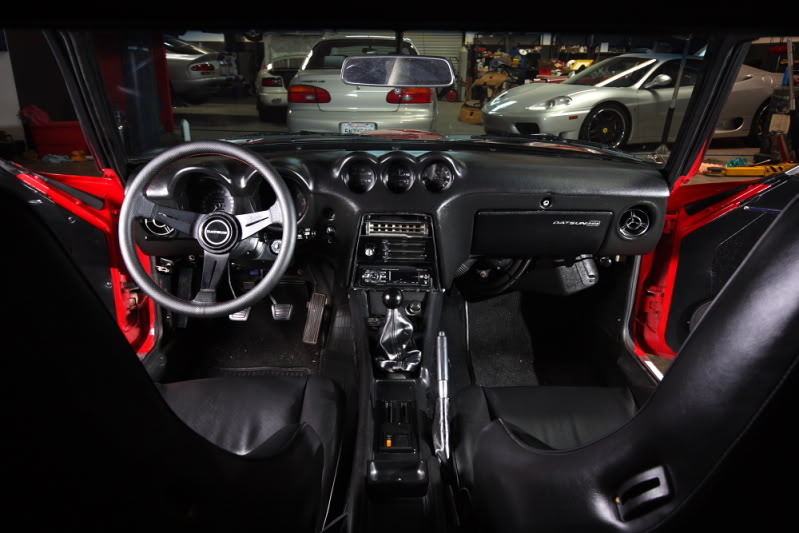 So began the search for another 240z. This time around I wanted it to have some more attitude, a little wilder.
Well I bought my second 240z yesterday, 7/30/2012. My last 71 240z w/ RB25DE was sadly sold and Ive been regretting it ever since. So I just picked up this 1973 240z, made 12/72. Here's what had me interested when I saw it a Fresno Craigslist Ad. He was asking $12,500 if I remember correctly.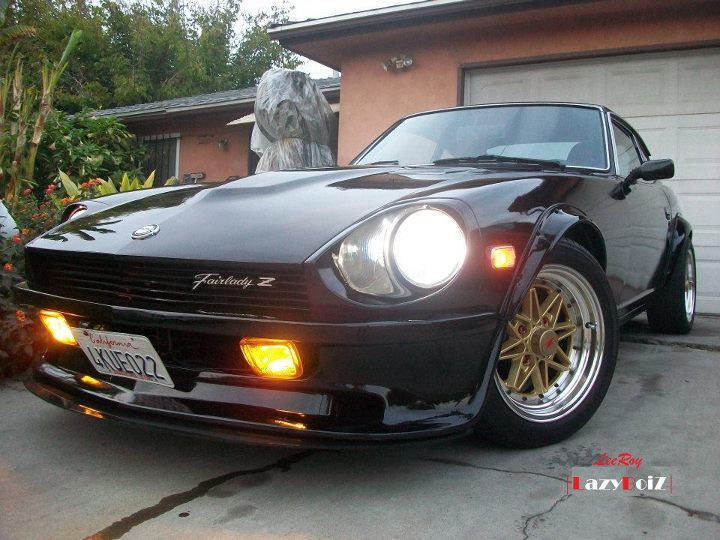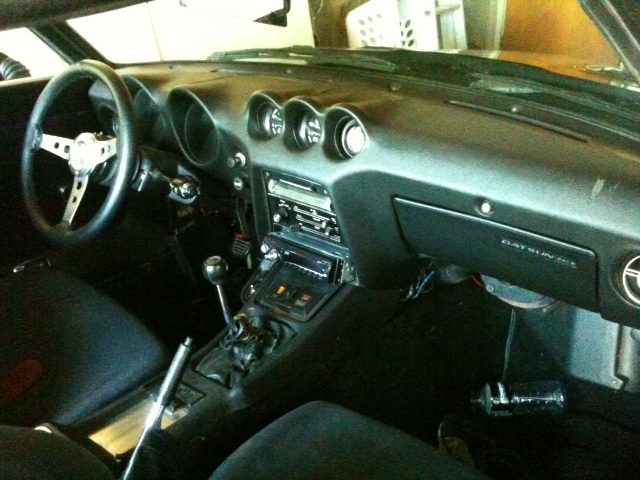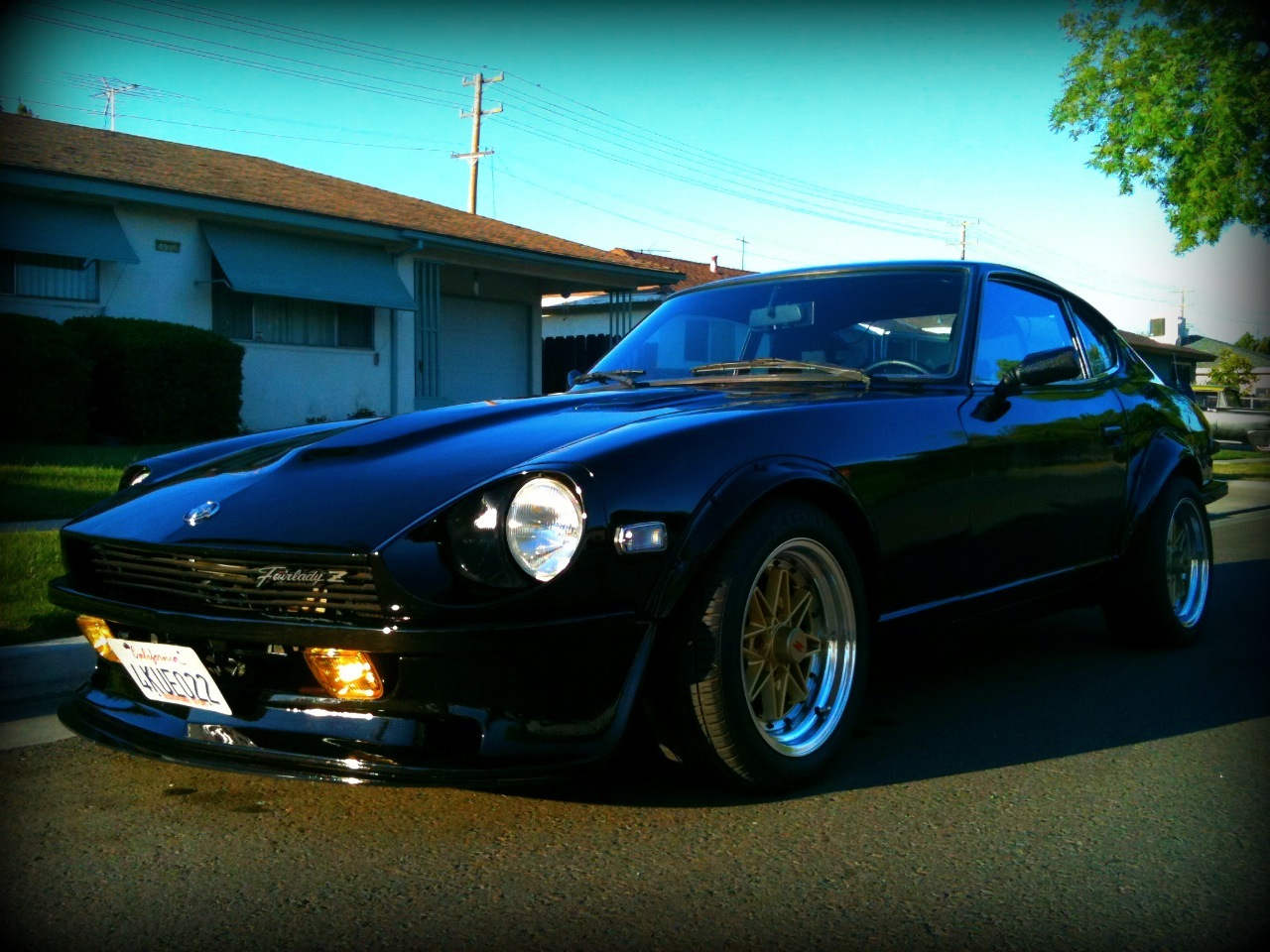 Color: Black metallic
Engine: N42 Longblock with STOCK 280ZX Turbo
Transmission: 4 speed
ECU: '79 280z
Suspension: Stock
Wheels: Gold DR20's w/ 0 offset, 2 inch spacers, Key Lugs all around
Exhaust: HKS Hi-Power exhaust, 3 inch piping from down-pipe and back

Other modifications:
-JDMSport Intercooler and piping
-SSQ Blow off valve
-New spark plugs
-Upgraded to H4 headlight bulbs
-Carbon Fiber spoiler
-Carbon fiber mirrors
-'72 Bumpers
-Fender Flares
-Custom Fog Lights
-Clear Side Markers
-FairladyZ Emblems
-Quick release steering wheel
-Slim fan

Cons:
-Car Idles high at 1,500 rpm
-Little oil leak from oil pan
-Car overheats quickly
-paint job isnt the best
-interior needs help
I figured since he was asking 12k it must be as clean as it looks. So I drove 4 and a half hours up to Fresno with a pile of cash to check it out. When I arrived I realized that it needed a lot more work than expected, which seems to always be the case doesn't it? The interior was pretty shot and there were dents and dings not disclosed prior to my journey. There was still something about the car that I loved. I could tell it had some real potential. I offered him $6500 cash and he agreed. In hindsight I should have offered him 5k. I drove the car from there to my buddy's house 15 min away and parked it to later be towed home to southern California.
Here's some pictures I snapped at my friends house right after I bought her.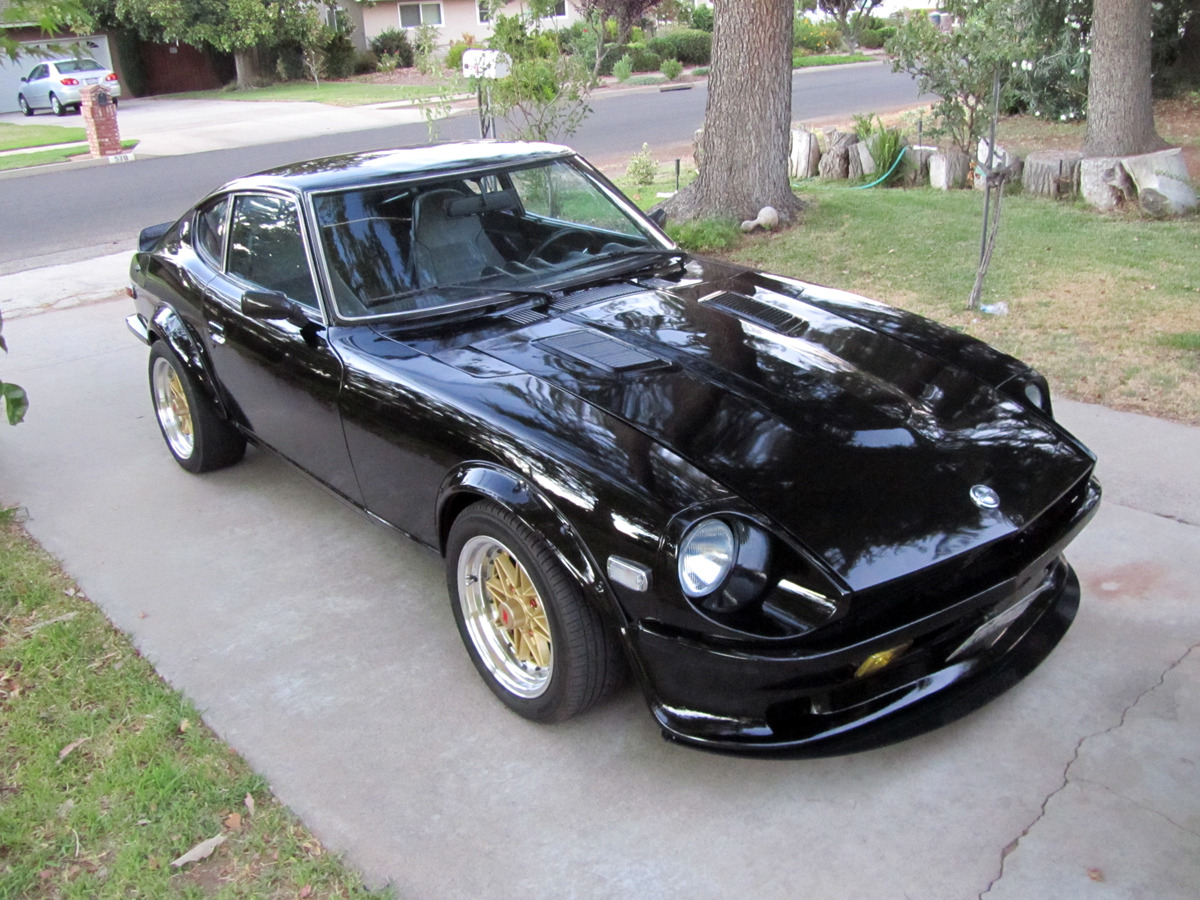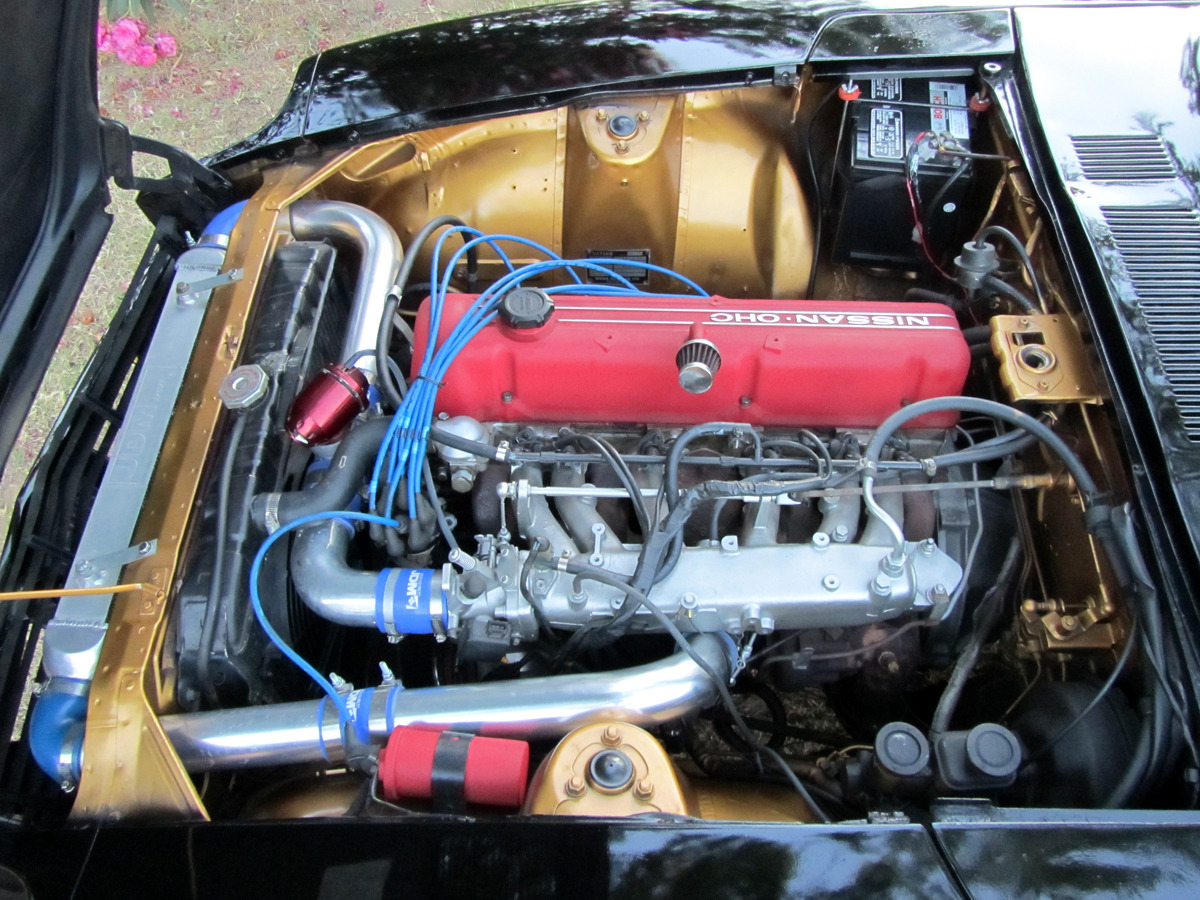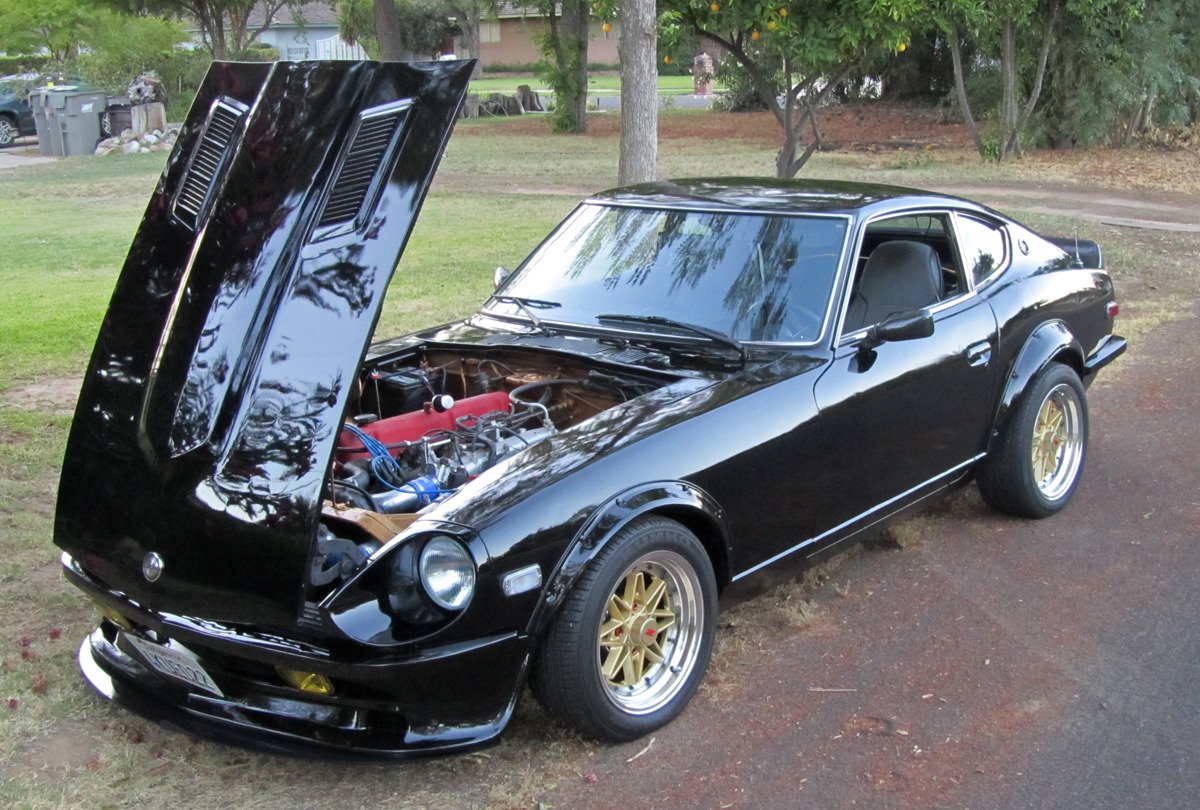 -----------------------------------------------------------------------------------------------------------------------------------------------------

8/1/2012 Got the first of many mods to come, Great shape 73 seats & a black turbo valve cover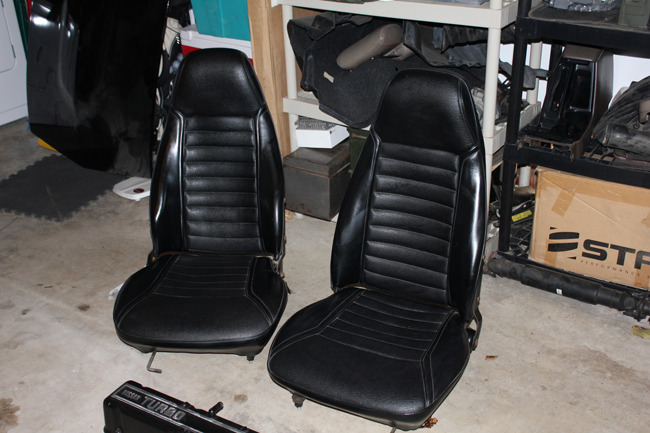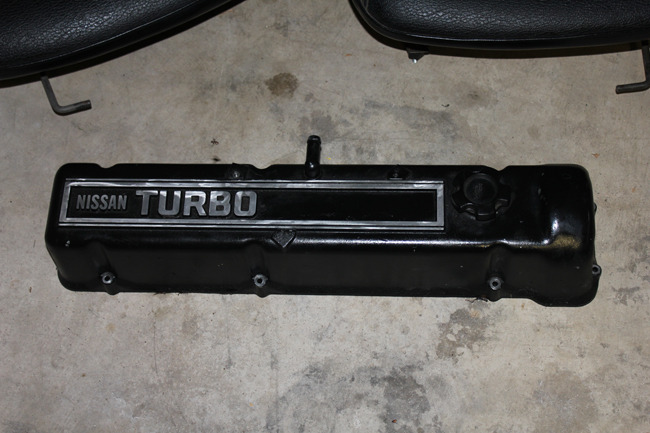 Edited by ~KnuckleDuster~, 4 weeks ago.