Needed to work on the Z today so I do not stop my momentum on it. Started off by pulling the wiper motor and arms. After I had removed the wiper motor I noticed that the plate had been modified and the nut did not seem plated like the rest of the hardware around it. Got looking and found out it was a motor for a Honda passenger car from the 90's. Found out that the previous owner started a small trend with swapping out the stock wiper motor.
http://forums.hybrid...er-motor/page-3
Afterwards I turned my attention to the front suspension. I got the passenger side cross-member, sway bar, and all other suspension parts lose and on a jack stand with no problem. Went to the drivers side, got the traction rod removed and then started loosening the first bolt on the cross-member and I get knocked in the head by a strut.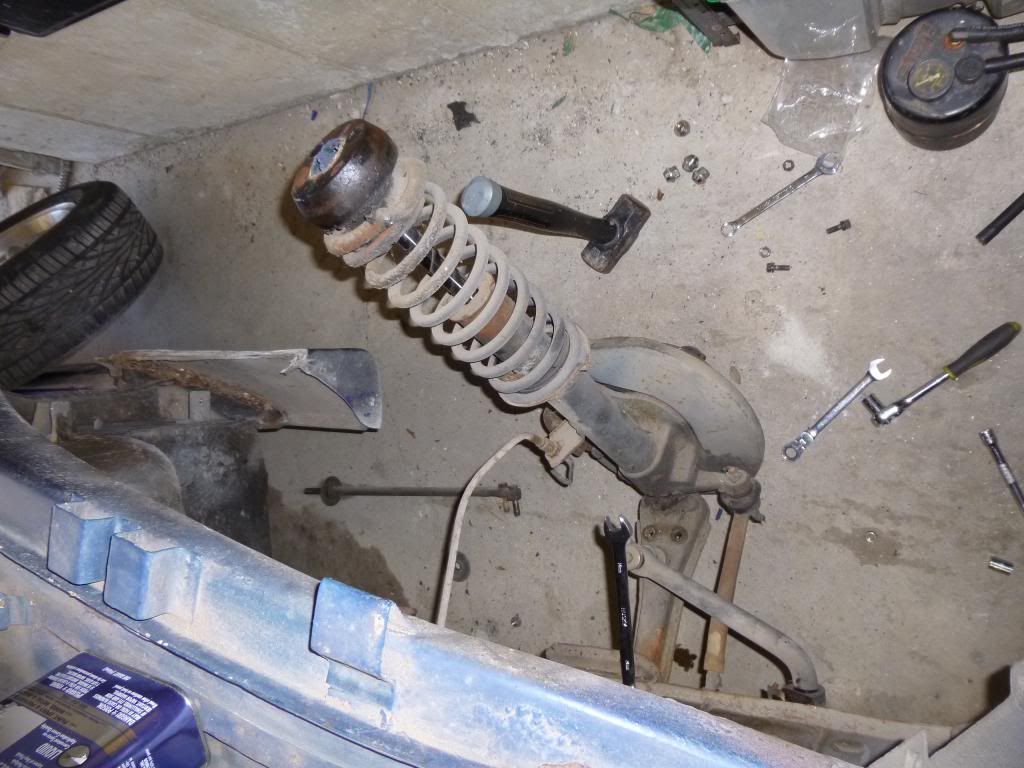 Guess there is still a bit of bad karma left in this car.
The insulator decided to separate from the metal at the perfect moment to nail me square in the forehead.
At least I my kids did not see it happen. They would not let that one go if they did.
Anyway, I feel like I ended the day with a win.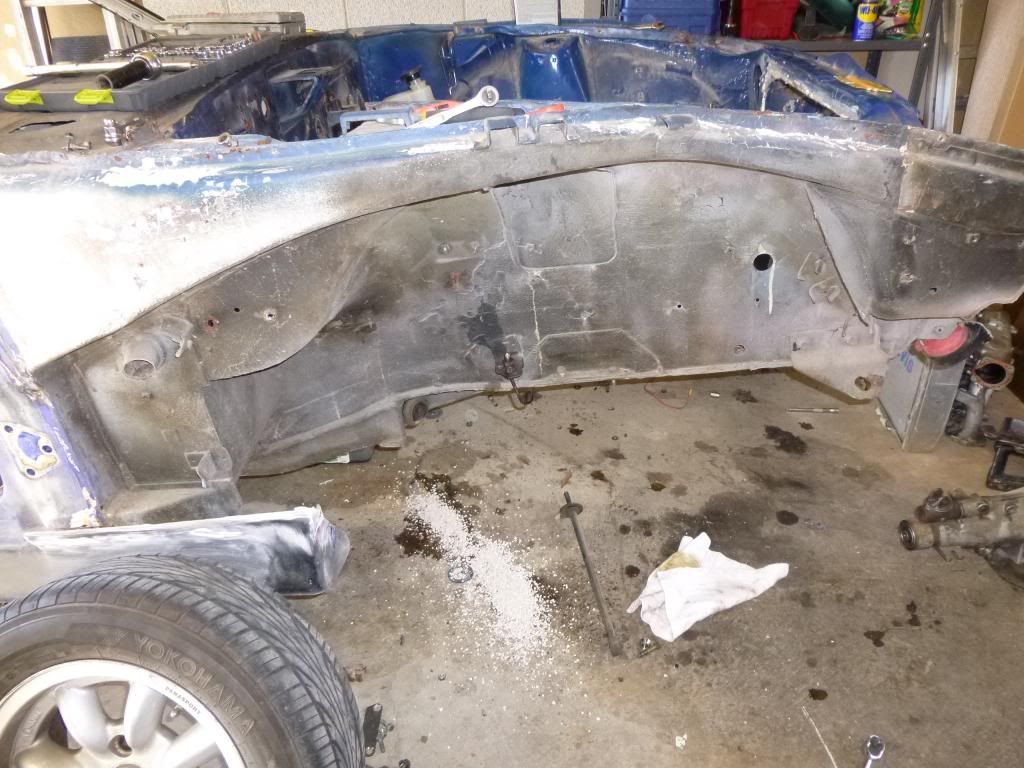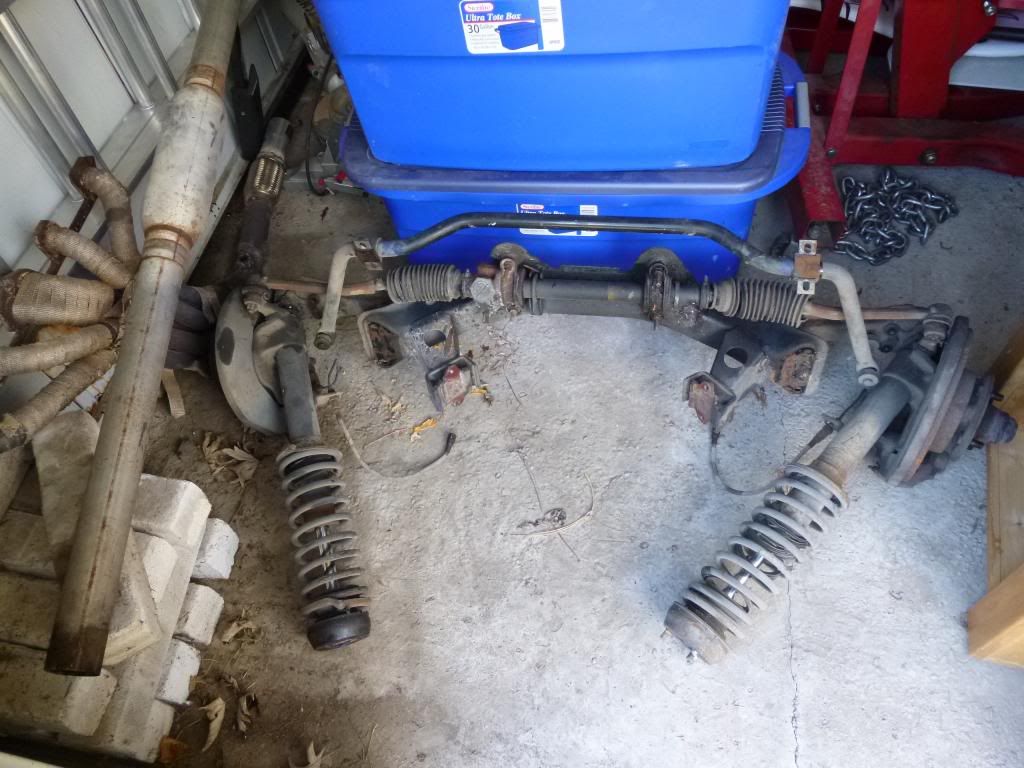 Edited by AkRev, 08 March 2014 - 11:50 PM.