So I have a very well stocked junkpile to work out of, and I've been thinking about forced induction for a while.
I was getting bored with nothing to do in the shop, so I started pulling stuff out of the junk pile two weeks ago, and started fiddling.
This is the result.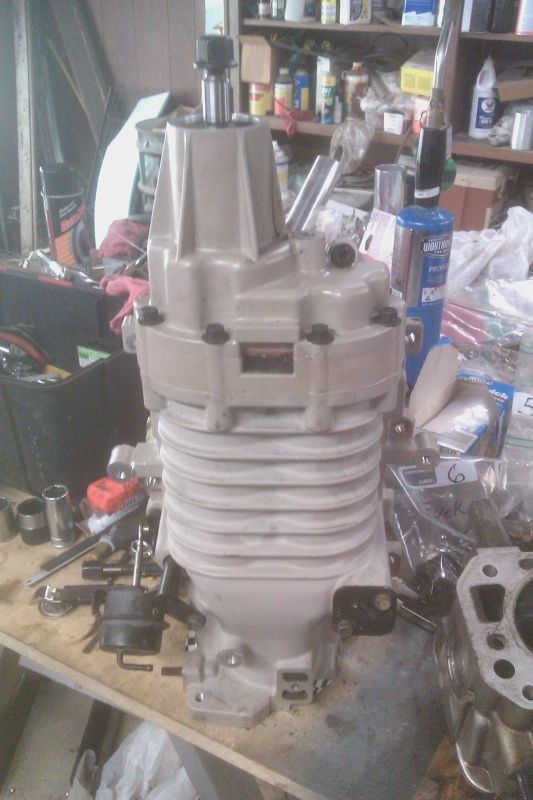 Hmmmm....Yes, I think this will do just fine. Pulled from a junkyard and rebuilt, it's in very good condition.
Let's get started, shall we?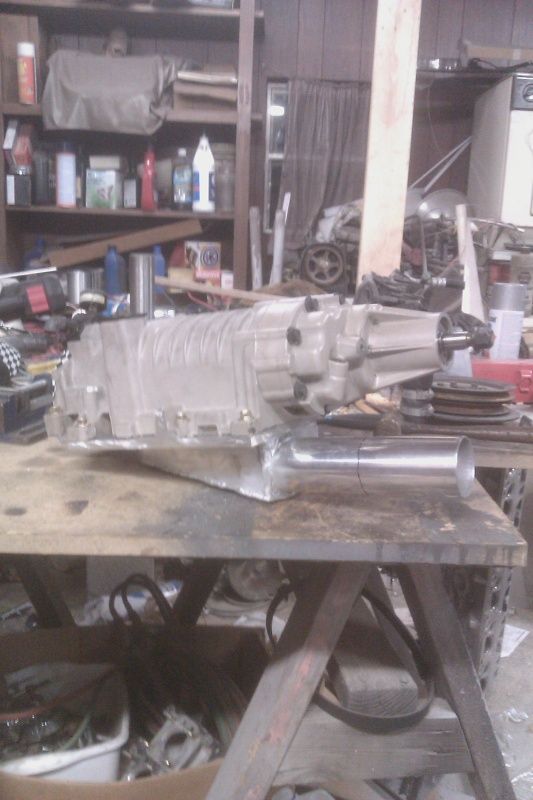 Argh...I really need to buy a bandsaw. Took from 5PM till 7:30PM to make that cut through 4.25" aluminum round stock.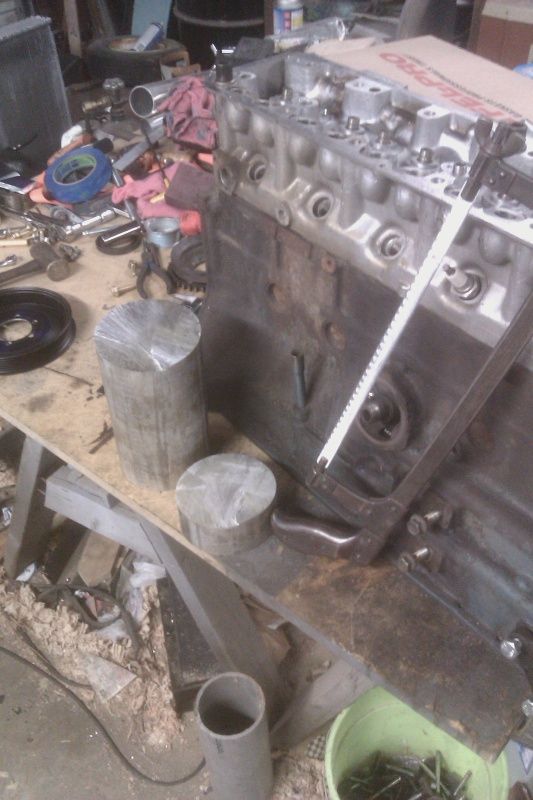 That'll eventually become the hub adaptor, by the way. Next up was the driving end of the belt. An aluminum "front main seal" was cut out to position the crank damper in the correct position...I don't have main caps or bearings for this spare block, so the spare crank isn't installed. Took a ton of measurments and concluded that the damper sits about right here, judging from how the pulleys all line up and the wear marks on the damper.
Since I use crank-triggered ignition on the datto, I'll need to fit a trigger wheel and rework the ignition pickup, too. Trigger wheel is 7" diameter to clear the supercharger drive pulley.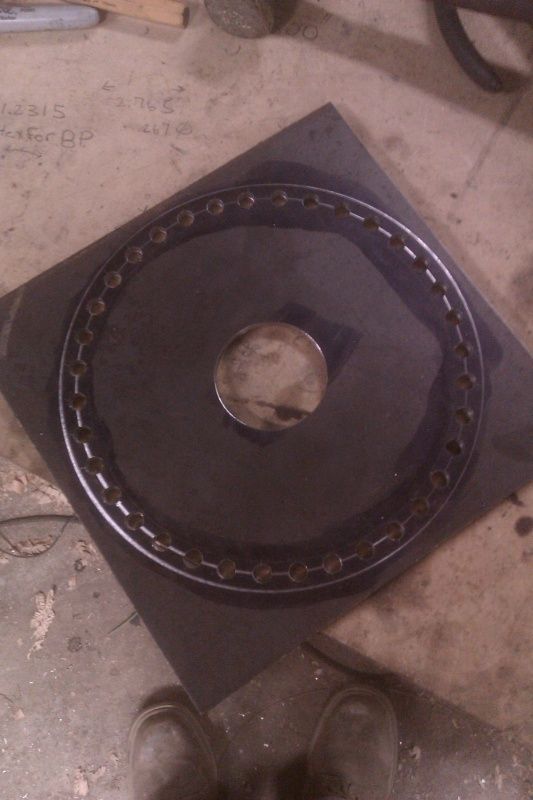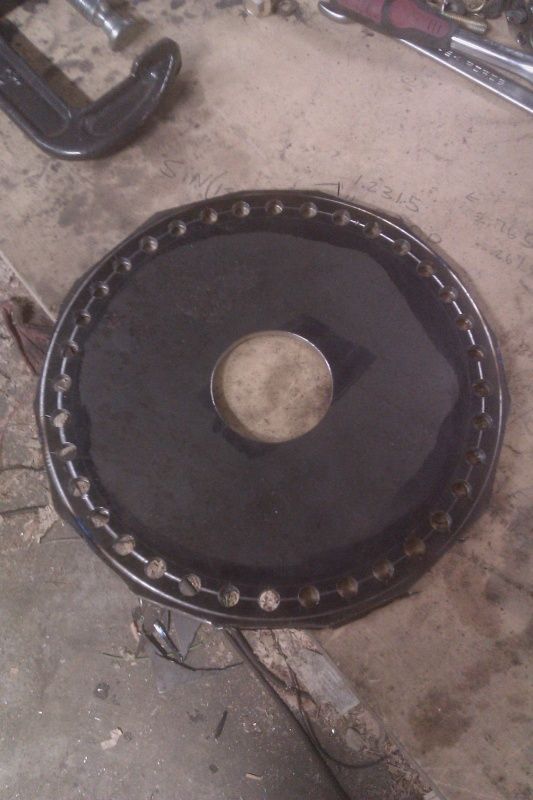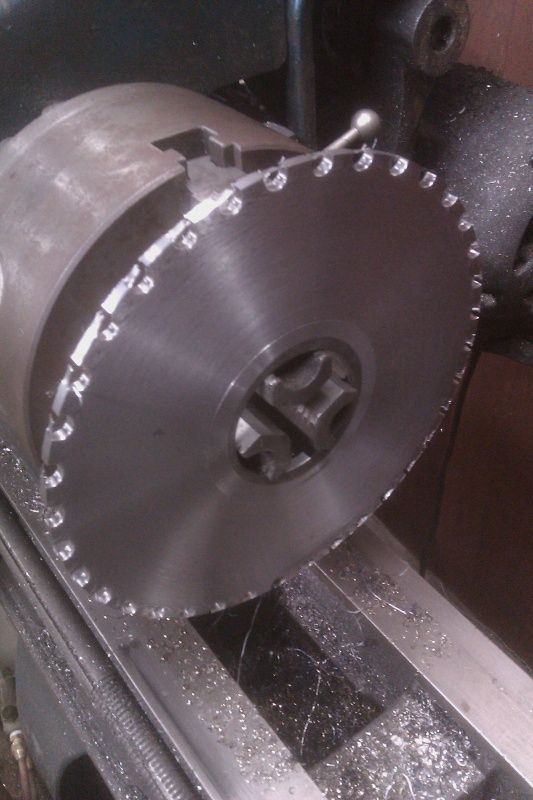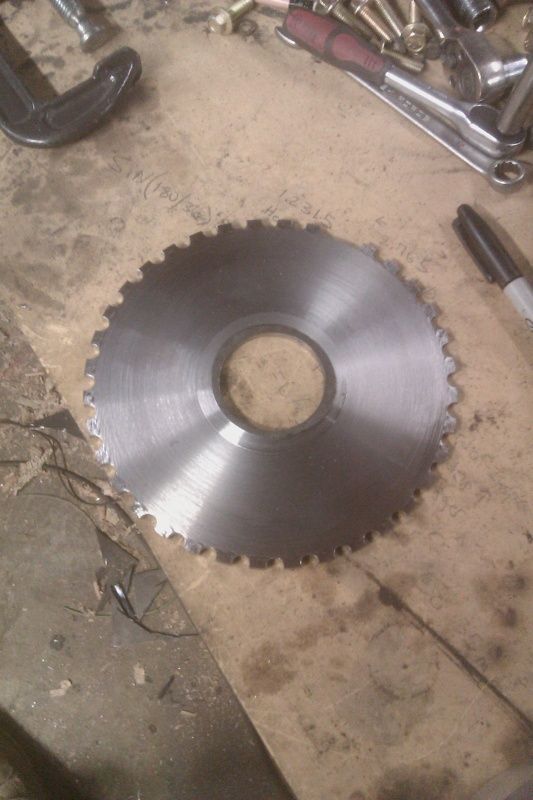 There, 36-1 wheel fabbed.
A Power Steering Pulley, for a GM 262ci V6, was pressed into service. The hub was machined out, the dish was beaten out of the middle, and the new mounting surface trued up. Pilot hole was bored, and bolt circle layed out to match the ZX damper.
Next, the hub adaptor.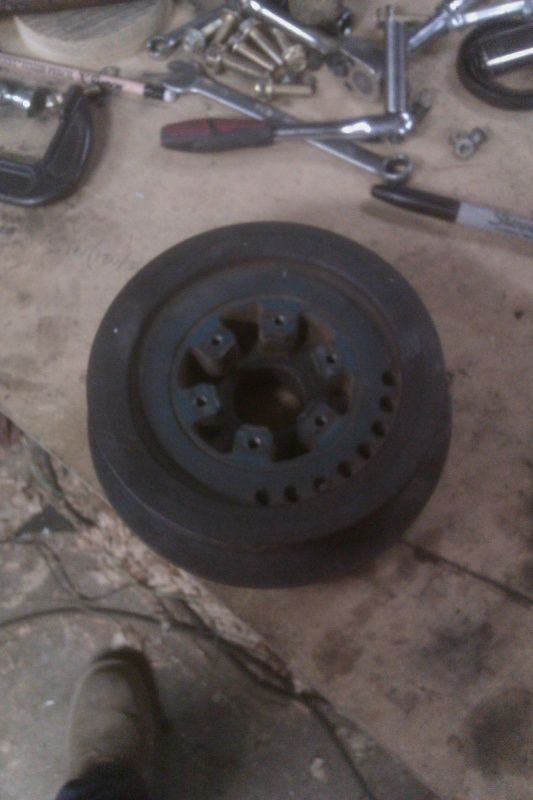 All this...just to find out I don't have any M6x1.00mm bolts 48mm in length. Bummer.