A small but welcome step: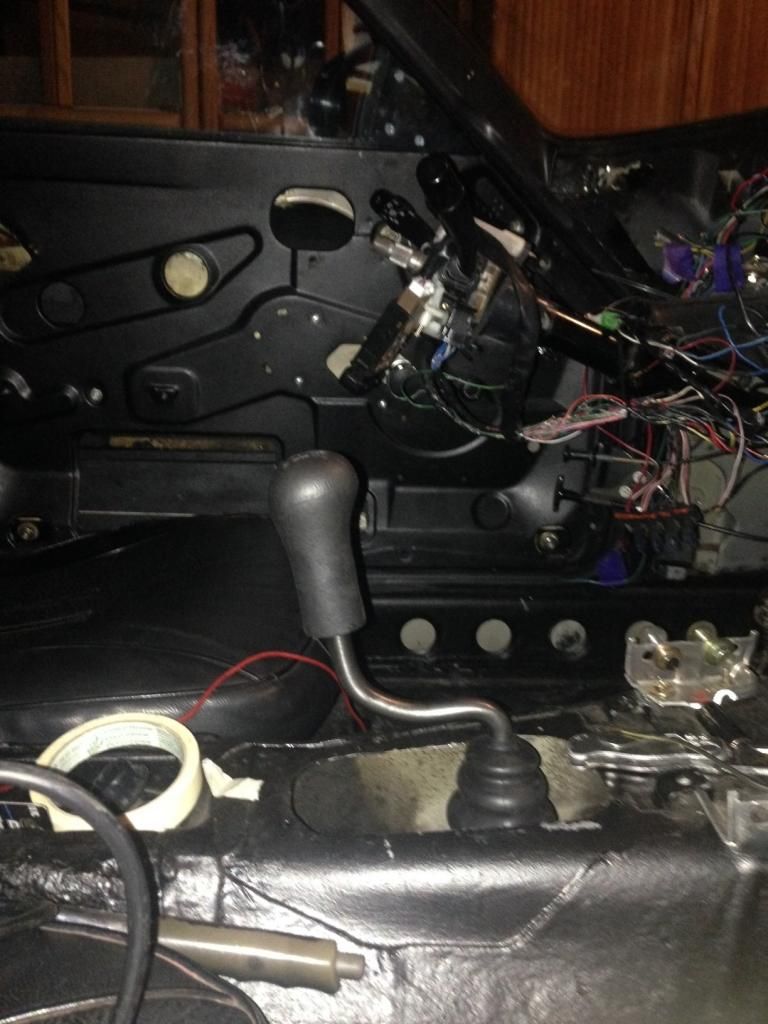 Although I understand the constraints and reasoning behind the short shift kit, it's still one cranky mofo to install and I can see why the PO didn't quite get it in right. Fortunately, he (them?) didn't bugger it all up and I was able to finish it.
Yes, there was JBWeld involved...I'm not proud but I am pragmatic.
I was pleased that the stock rubber boot (new) would stretch to cover the heightened assembly, I didn't think it would.
As L.J.K. Setright might have said, the shifter now falls naturally to hand.
Even had we kept the stock dash, I can't imagine we'd have left the shift lever as supplied, it was too tall and far forward.
This config not only feels better but fits the Miata dash/RX7 shifter surround perfectly.
Which is nice.