The story goes a co worker asked me if I knew anyone who wanted to buy a go kart. I've dabbled in some kart racing before at various indoor tracks and loved it. I said I may be interested but in the back of my mind I was thinking it was going to be a junker. He didn't know what kind it was or much about it at all, just said it was 100cc and it went 95 mph, just wanted it out of the garage as it was taking up too much space.
I went to check it out and was shocked. It was a completely legit racing kart from what I thought looked like something from the 90's.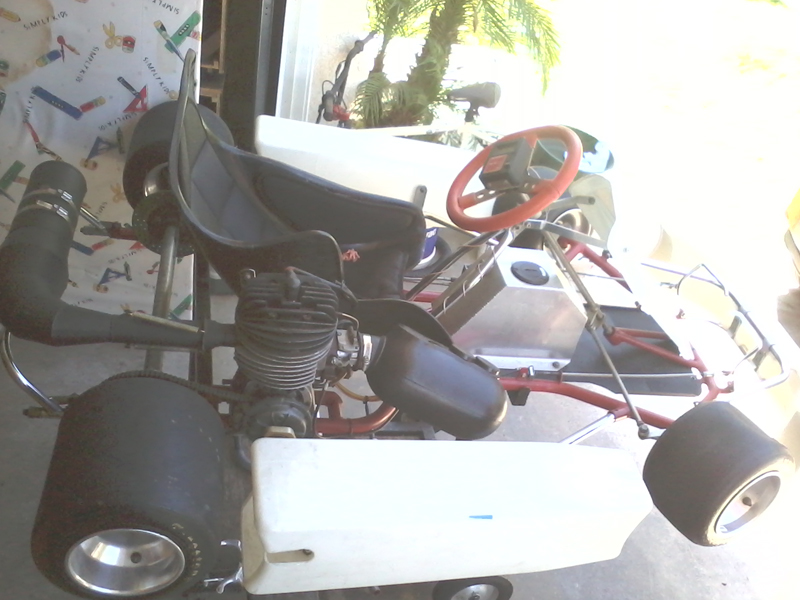 Naturally I picked this bad boy up and began doing research to figure out what this thing was. The chassis is an Emmick "Cobra" which has been making carts since the 70's out of Sacramento Ca. I don't think these are made anymore since the owners have both passed on but I can't confirm this yet.
The motor is a DAP T50 2 stroke 100cc. DAP motors were made in Italy during the 70's and 80's to combat the popular Kawasaki KT100's. The DAP T50 is supposed to be virtually bulletproof.
The kart ran a year ago and I'm currently draining all the fluids and giving everything a once over before I attempt to fire it up. Really excited, this thing looks very fast.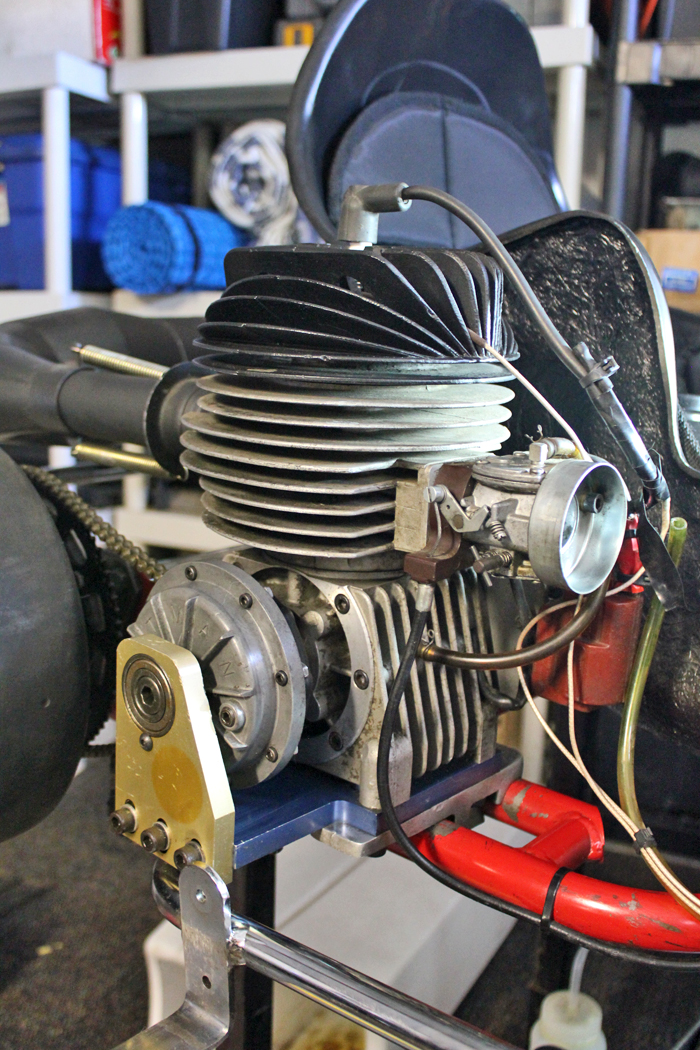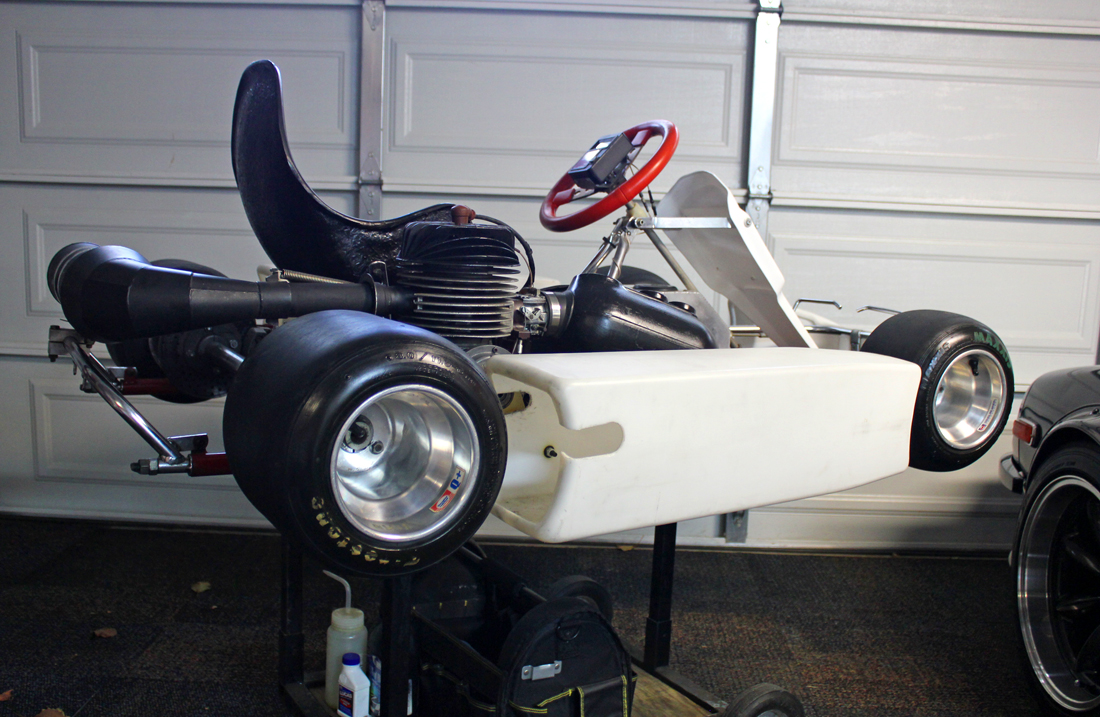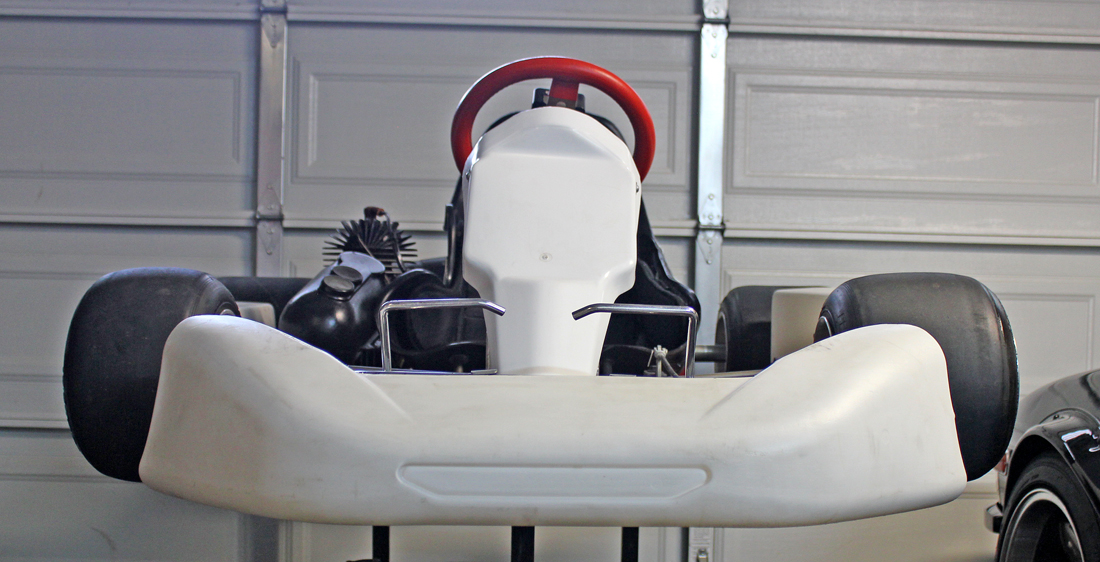 When I was researching the DAP motor I found out that racing legend Ayrton Senna had raced DAP motors/karts. He also said that kart racing was one of the purest forms of motor racing there was.
I was looking through some pictures of Senna and stumbled upon pictures of him racing in a battle against Alain Prost in 1993 and noticed how similar his kart was to mine. I'm not sure if that was someones original intention to build this kart modeled after Senna's but I think it makes it twice as cool now!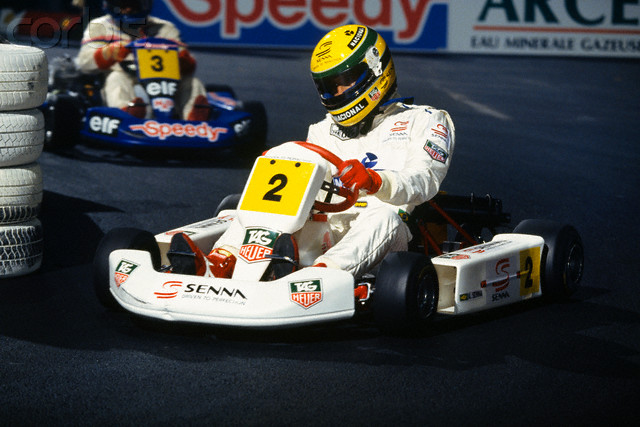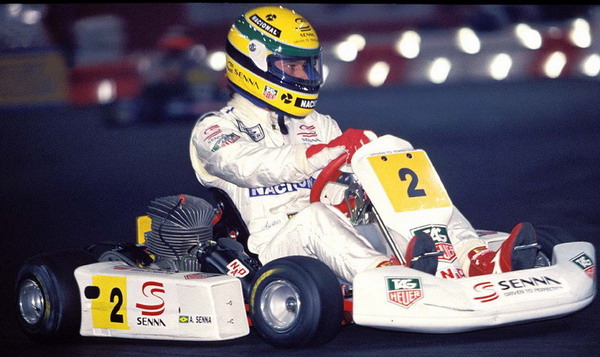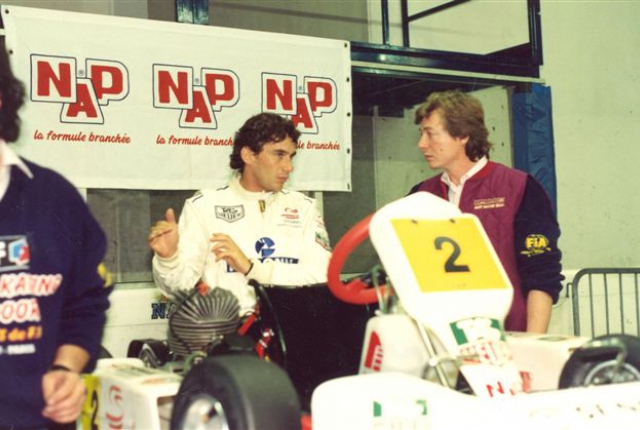 Edited by ~KnuckleDuster~, 07 September 2014 - 08:49 AM.