How is it going guys?
So about a year ago I picked up this low mile VQ35de for cheap. Complete motor, transmission, Ecu, BCM, Nats...etc. Well story short, within a month (maybe a week or 2 more) my father and I had it running. We didn't flash the ECU to get rid of the NATs, had to cut a inch or so off the crossmember, I'm running the stock rear end, custom driveshaft, custom trans and motor mounts, and stock brakes all around (with hawk pads in the front).Im not going to go far into depth about the swap but if anyone has questions, I would be happy to answer them. I'll try and upload current photos of the swap later tonight.

IMG_7362.jpg 62.55KB 3 downloads

IMG_7363.jpg 78.66KB 3 downloads Goodbye little buddy, you did me well


IMG_7392.jpg 60.22KB 3 downloads

IMG_7395.jpg 64.17KB 3 downloads

IMG_7396.jpg 75.9KB 3 downloads

IMG_7427.jpg 57.83KB 3 downloads Removing some unwanted spaghetti, we didn't shorten the wiring or clean it up that well since that will be done when the car is painted (within a year... hopefully).

IMG_7382.jpg 88.82KB 4 downloads

IMG_7451.jpg 55.81KB 3 downloads I'll try and upload some current engine bay pictures later tonight.
Here are current pictures of my car in this years JCCS. Photos were taken by a fellow hybridz member: Borini63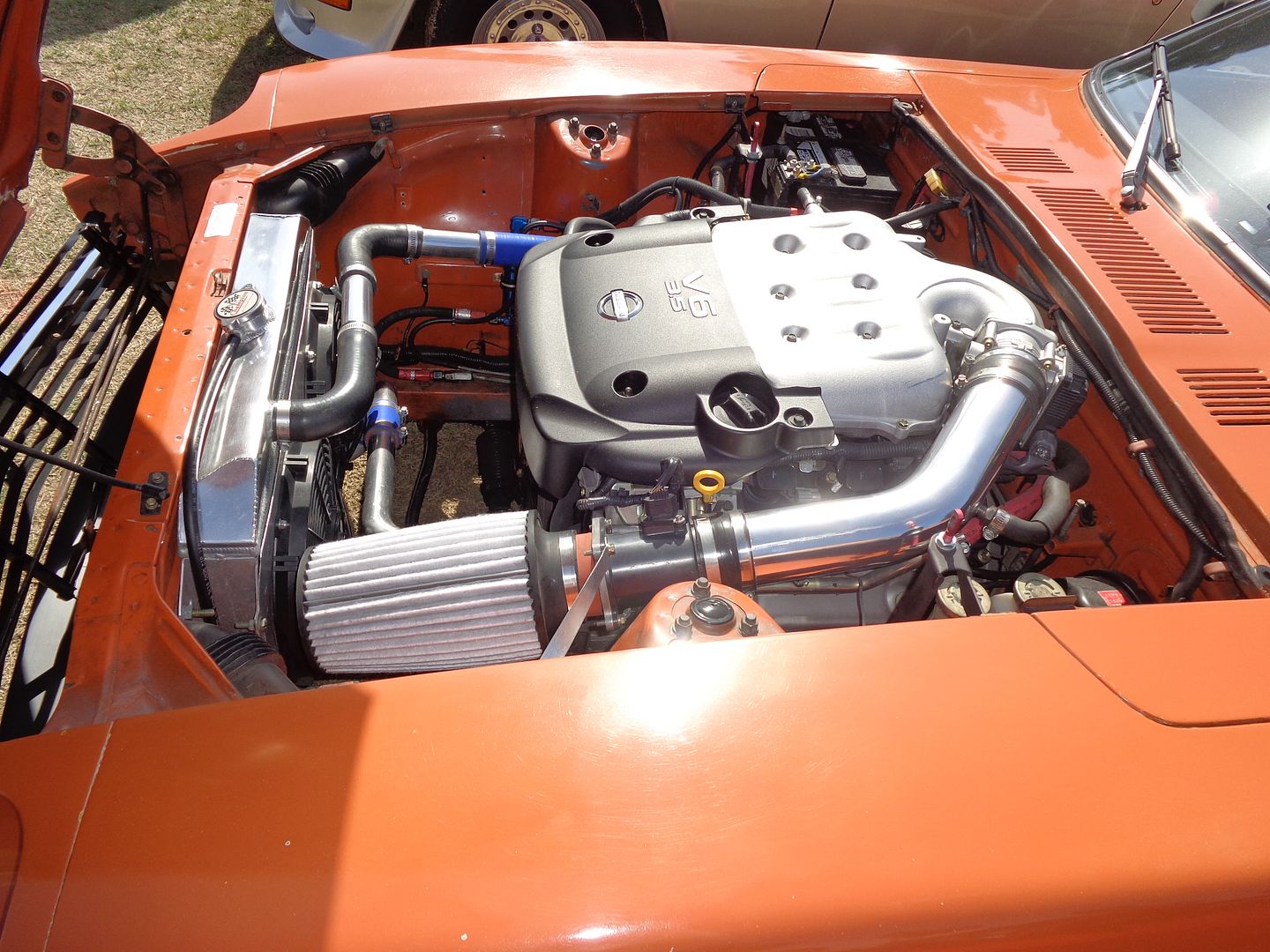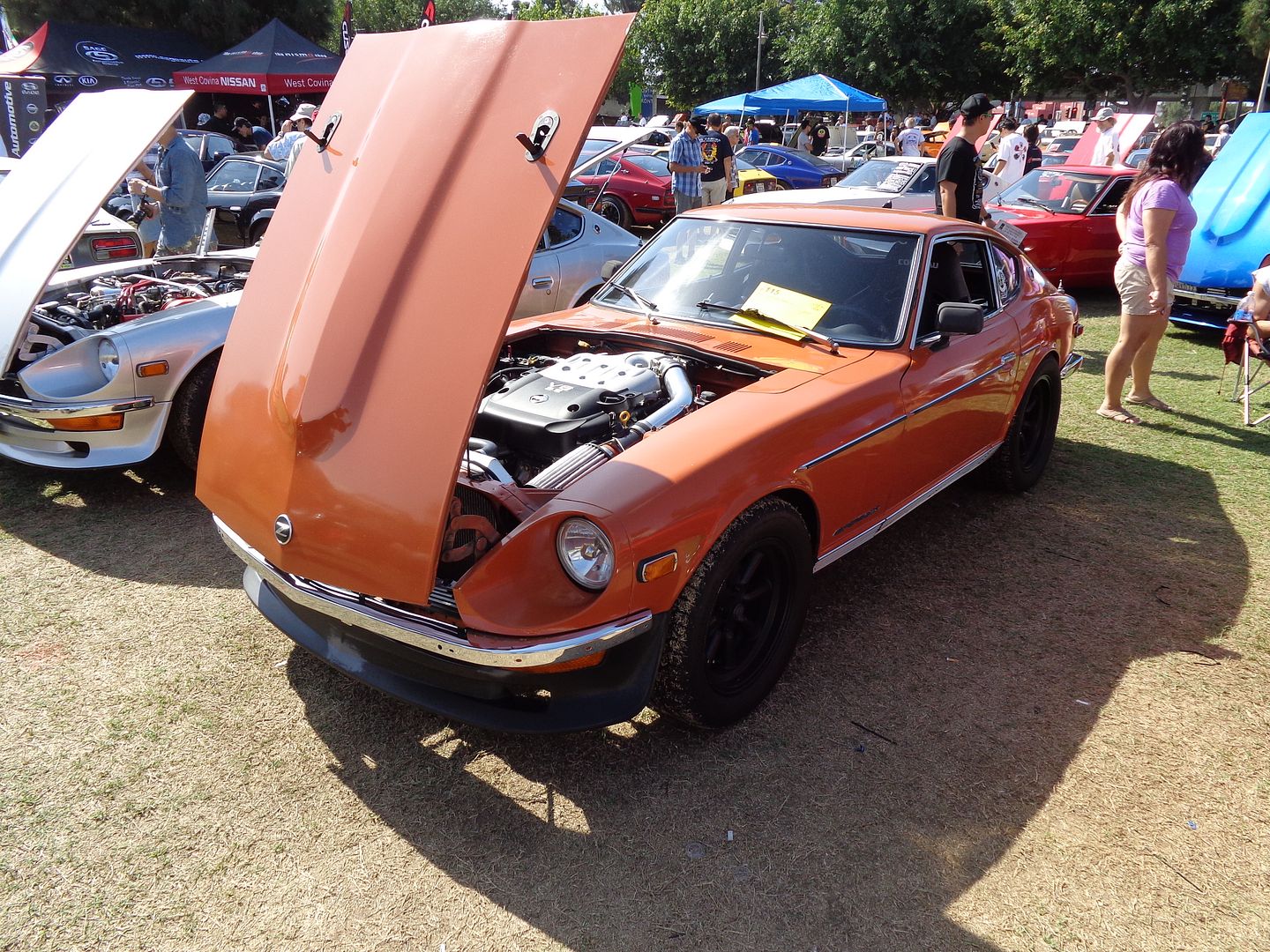 Edited by RB26280z, 01 October 2014 - 10:00 PM.