Hi all,
I hope this is the right subthread for my question. I've been referencing this diagram pulled from another thread, but I still need some help identifying the following items...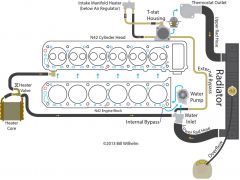 (1) What does this outlet connect to from water outlet housing? I'm assuming it connects to the intake manifold, but since I removed the original manifold and installed the AZC manifold what should I now do with this outlet? Do I plug it?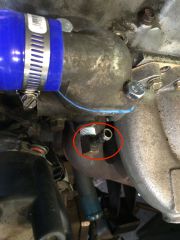 (2) What does this outlet connect to from water inlet? If it's the "external bypass" that connects to the outlet housing, I assume there should be a place on the outlet housing to which it should actually connected (I can't remember if there is a place for it)? If it does indeed connect to outlet housing, what connector should I use?
(3) I just bought a new radiator but it comes with two outlets at the bottom. What do these connect to?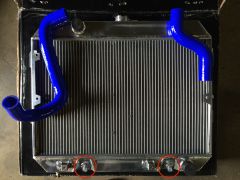 Thank you!