Testprint is ready, dipped in acetone and sandblasted, final ones will get painted flat black and have the Datsun Logo, This is the standin for fitment...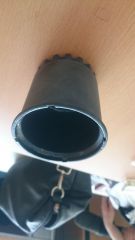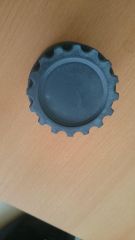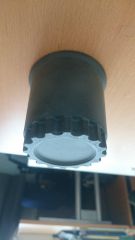 what looks porous is actually just resolidified dust from sanding it before dipping, didn´t get everything off. Compared measures with original one, should be 100% fit. Can also get the finish glossy but I would like to go more to the OEM look (textured).
Edited by Villeman, 13 September 2016 - 04:01 AM.