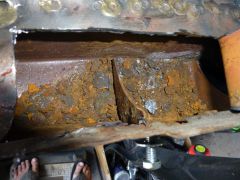 After cutting open the front rail where there was a small rust spot, this is what I found-more corrosion. So I guess I have also to replace the two front frame rails.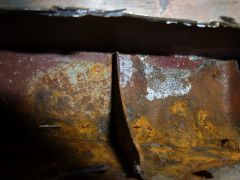 close up of corrosion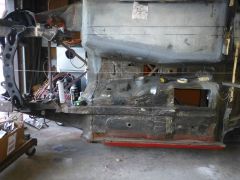 picture of a Datum Line which is used a reference point for frame work.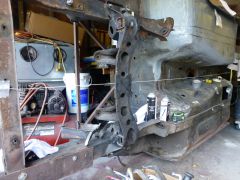 overall view of Datum Line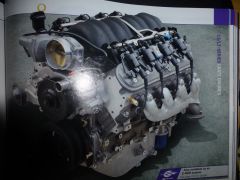 As of now, I planned to install a Chevrolet LS3 crate motor with T56 6speed manual
transmission. This motor is rated at 430HP but they now have a updated version of this motor rated at 500HP. I waiting to complete the major bodywork before I order the motor. Chevrolet might have a better choice in the future!