Parting out 1982 Nissan 280ZX, it is a complete. Let me know what your interested in, the only things not for sale are rear diff, transmission and axle shafts.
Shipping will be from Idaho, 83347
Items available include:
-Engine: F54 Block with a P79 head $200 Local Pickup only
-Wiring Harness:
-New Air Flow Meter: 80$
-interior gauges: 30$
-Fuel tank: 50$
-Rims: 100$
-Rear disc Brakes: 80$
-Drive Shaft: 50$
-Trim pieces: Varies
Let me know what you want and I'll take a better picture of it, also if you want something that is not listed email me and I'll get you a price and picture.
email me at dayleywwc@gmail.com
Thanks
Sorry for the poor pictures I'll try and take some better ones tonight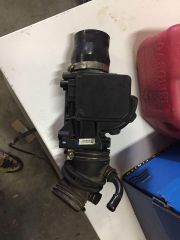 Edited by jdayley, 20 April 2017 - 07:53 AM.