Monzter was kind enough to run a CFD analysis on the proposed plenum revision. The goal was to improve three areas... entry into #1, 3 and 4, while reducing the swirling mid-plenum. It seams reducing the swirling was the only item that became 'reality'... it was also of my least concern.
Velocity chart at 20psi...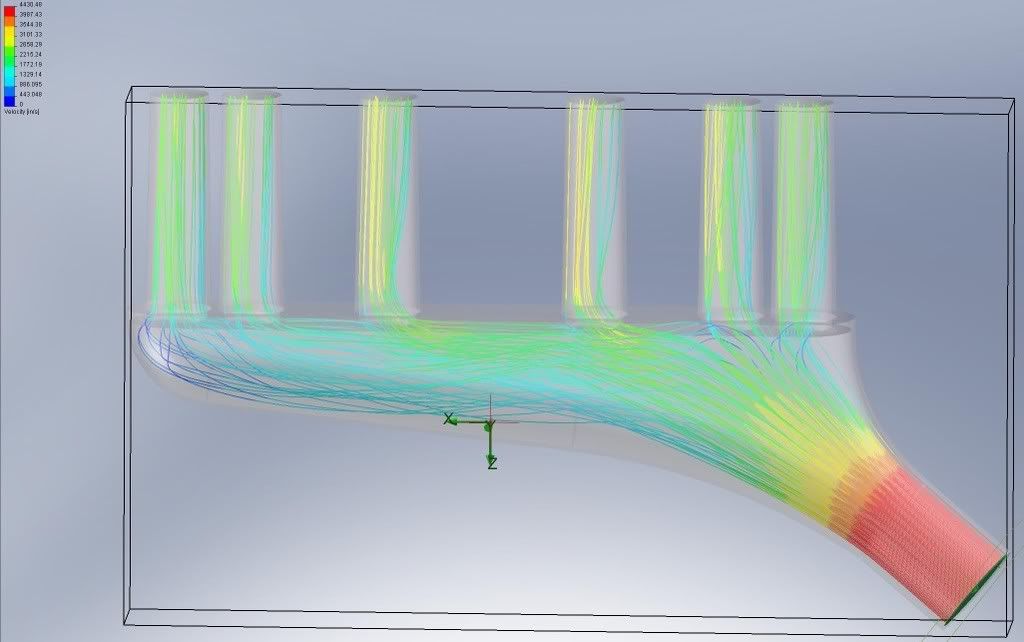 Thanks again Monzter!