Well as anyone knows that lives in a hot climate the 240 air blows. Well actually it sucks and that's the problem. The blower motor sucking through the evaporator is not a very good arrangement. After doing a bit of research I opted to go with the Vintage Air unit. The tipping point for me was the fact that they use servo motors to control the flaps and this will work out better for me in the future.
After you get rid of all of the old heater and ac unit there is a ton of room back there.
The first picture is of my old unit which this being a Z car forum you all have seen before.
This is the GEN II Mini with the brackets I fabbed up for mounting. With this bracket arrangement I was able to utilize the old heater mounting holes. Notice the masking tape on the squirrel cage inlet. This will help avoid removing the unit to get the last screw out of the fan when you drop it.
How do I know this!!!
The three vents in the front are for the A/C outlets and the two in the rear are for the defrost. The passenger side duct plugged right on with no mods. The divers side needed to be taken apart at the first joint and a small piece of the supplied hose spliced in. The supplied defroster hose was the same size as the factory hose so that was a piece of cake.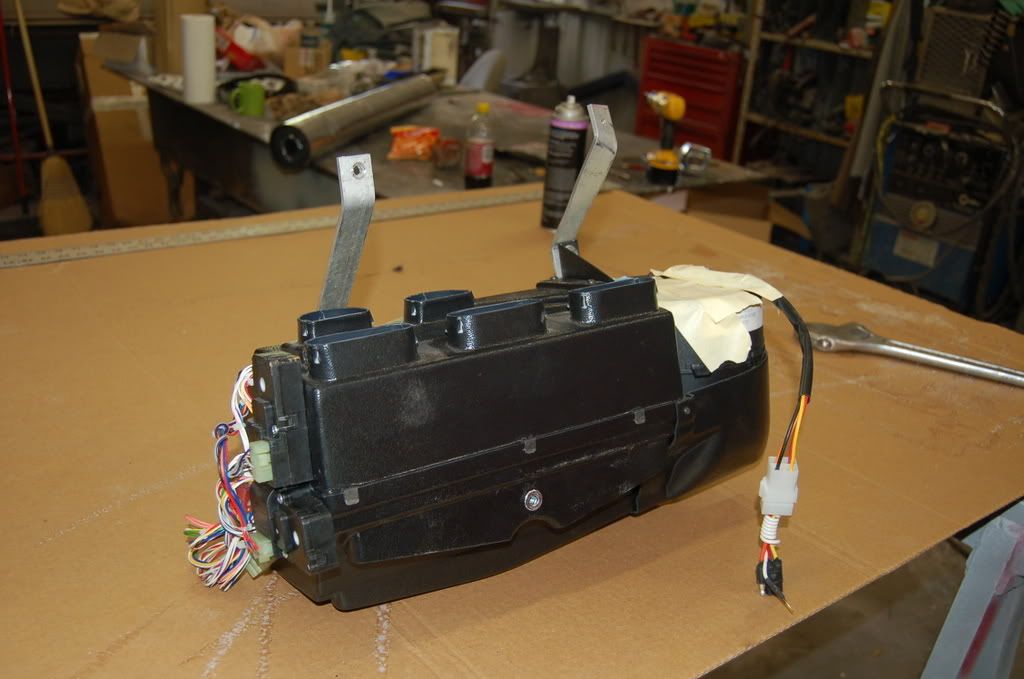 Here's a shot of the back side with the brackets. I used 3/16" x 1" aluminum flat bar for the rigidity.
When I slid the unit in for a test fit I noticed this hole in the dash bracket lined up nicely with the front mounting hole on the unit. I designed the rest of the mounts around this point.
This is all that sticks out from under the dash. Much better than the old unit.
I'm using their rotary switch plate assembly. This center plate is just my test mule until I can get every thing sorted out.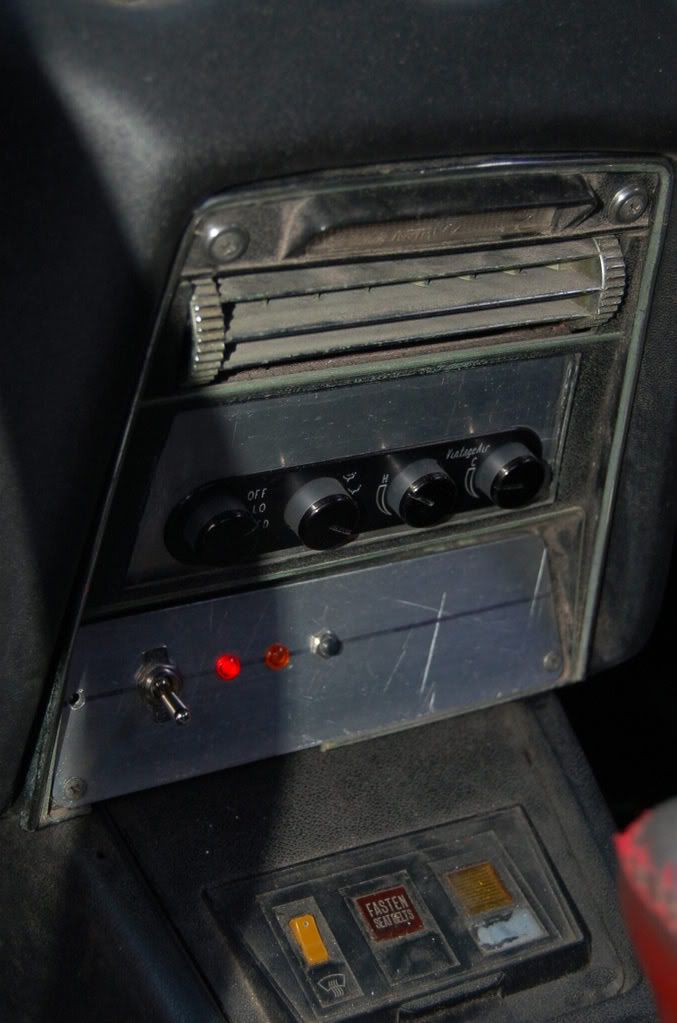 Now isn't this better?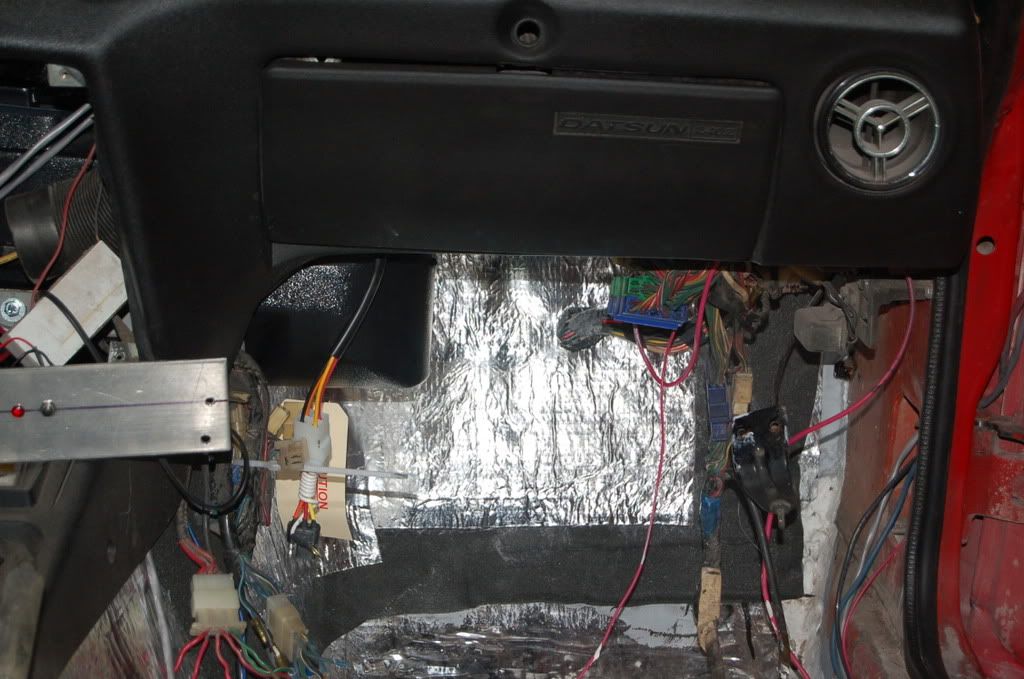 Here's some info about the rest of the setup. I ordered The soft aluminum A/C lines from Vintage Air as well. This made for a much cleaner install. I then used custom made hoses to connect everything. I'm using a SD 508 series compressor with 134 freon. Fortunately It hasn't been too hot in my part of Florida yet but I can already tell it's doing a much better job that the old unit. The only thing I'll say bad about the unit is it's a little noisy when it's on high. But it does move a ton of air.
I'll update this in August when it will really be getting a workout.
Derek