I have a 72 240z I'v been looking to do a swap for a long time. some of the things iv looked in to are stroking a l28. $$$$. ca18det. well things have changed for me. (new baby boy coming in 2 weeks) i just bought a 1996 jeep cherokee for my girl an been looking more an more in to the 4.0 motor an i am impressed. the power is impressive for a SUV thats 2 tons. the throttle response is probably the best iv ever felt. Thing that I like in a motor, torque, throttle response, reliability, ease of tuning, an cheap!
INFO:
Description in-line six, overhead valve (two per cylinder), flat-face followers, hydraulic lifters, cast iron block and head
Displacement: 3960 cc (242 cubic inches)
Bore and stroke 98.4 mm x 86.7 mm
Compression ratio 8.8:1
Redline: 5,300 rpm
Maximum power
USA - 190 hp (142kW)@4,600 rpm; 235 lb-ft (319 Nm) @ 3,200 rpm
Now for the fun stuff
1. bolt on parts
2. stroker
3.turbo
4.supercharger
Some other thoughts on this motor.
to me its very much like a l28 to me in size. the lay out is the same intake, an ext. to me the intake can use an update like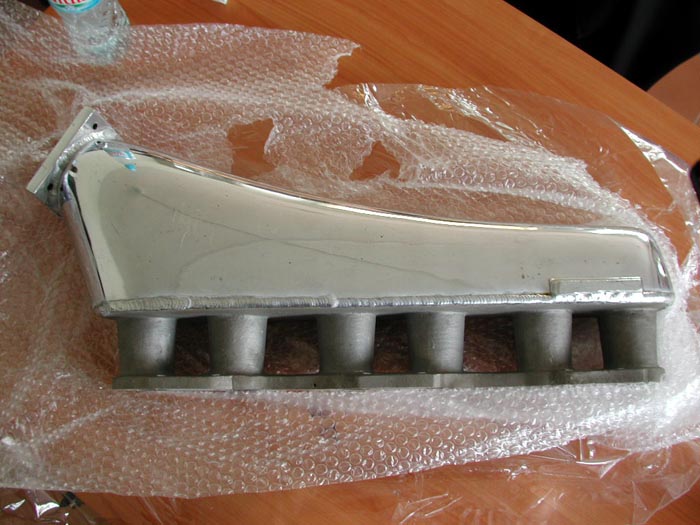 these motors must be cheap they sold millions of them!
you can get parts every where, big plus!!!
tell me what you think