Basic sentence structure! Use it or don't post...
Courtesy of the Internet
If you can "

SHIFT

" your car, then why is it so difficult for many of you to "

SHIFT

" the beginning of your sentences? There is no clutch pedal under the keyboard to get your Gumby pants wadded up around.
(
Speaking of which, pull up your friggin pants! We're tired of looking at your Hannah Montana boxers!
)
The pressure required to depress the "

SHIFT

" key on most computer keyboards is so minuscule I promise it wont cause your pinky ring to slip and pinch your pinky knuckle. Here is the real kicker. Using your shift key shows the rest of the world that you actually care about and respect the community in which you are communicating. As such, that community will generally treat you as an adult instead of a punk-ass-idiot.

If you blatantly don't use your shift key or post using IM shortcuts, don't be surprised if you find your posting privileges suspended.

Courtesy of WikiPedia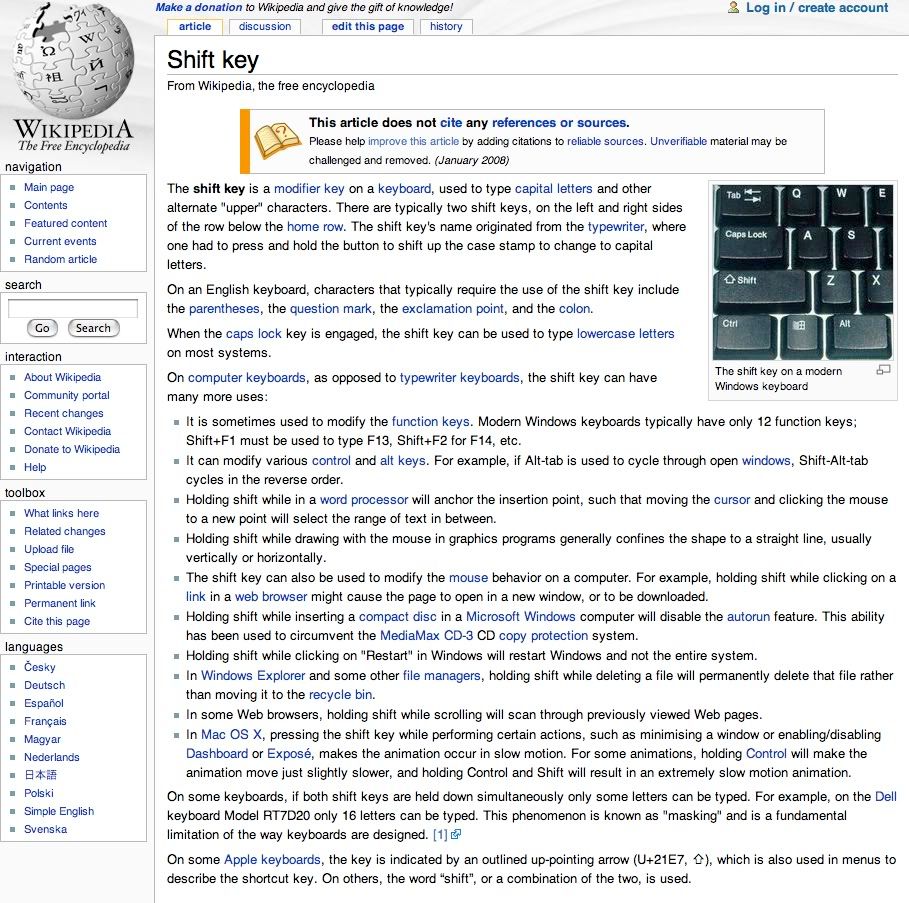 Courtesy of your Middle-School Teacher