I finally reached that point of no return and after performing a few different V-8 Z-32 mock-ups, finally settled on a power plant and a way to get that power-plant to actually FIT in the Z-32 engine bay, without cutting the friggin firewall! Whew!
Granted, cutting the firewall solves ALL of the Z-32 V-8 fitment issues and have few other weight distribution benefits, but for daily driver that is to retain the stock interior and all the creature comforts Nissan integrated in this overly complex car, cutting the firewall was NOT and option!
Progress of which engine to use is documented here;
http://forums.hybrid...ad.php?t=142025
Think tank discussion of the LSx install here;
http://forums.hybrid...ad.php?p=986940
The new power train is GM LSx and T-56 6 speed trans. Initially will install the 5.3 LM7 that I pulled from my wife's '01 Suburban. Lifter seized a roller so I just replaced the entire engine. Price was right for a complete LM7 and it was SO easy to swap out! I have a used lifters, will probably install an early LS1 cam, and while the heads are off, of course will wave my Rusch Motorsports magic wand over the heads, (
port work and 5 angle valve job
). Then keep eye an out for a usable 6L or 6.2L core and build my dream engine. A Single Plane crank V-8! The specifies of the single plane V-8 engine are here;
http://forums.hybrid...ad.php?t=139545
So here is the car. '93 Z-32 N/A Coupe. Completely repainted in a Nissan pearl Green not offered on the Z-32, (
typically seen on late model Maximas and Altimas
). Not really a color I would choose to paint a sports car, but when I was looking for a Z-32 to replace my Q-45, this car was a
very
clean example so we bought it! The color seems to be well received as all comments thus far online and at local events have been positive and has since grown on me. An elegant color. On my way to work one morning, a HUGE raccoon crossed the freeway while doing 60 MPH, hit him square busting the front fascia. Been wanting a new front fascia any how, so I had the '99 JDM Z-32 front fascia installed and painted to match. Little more aggressive than the OE 90-'96 US fascias, without being too ricey.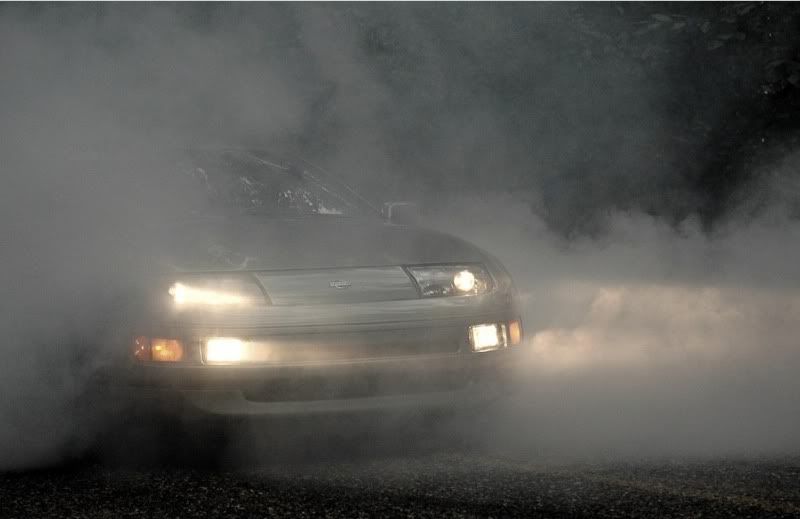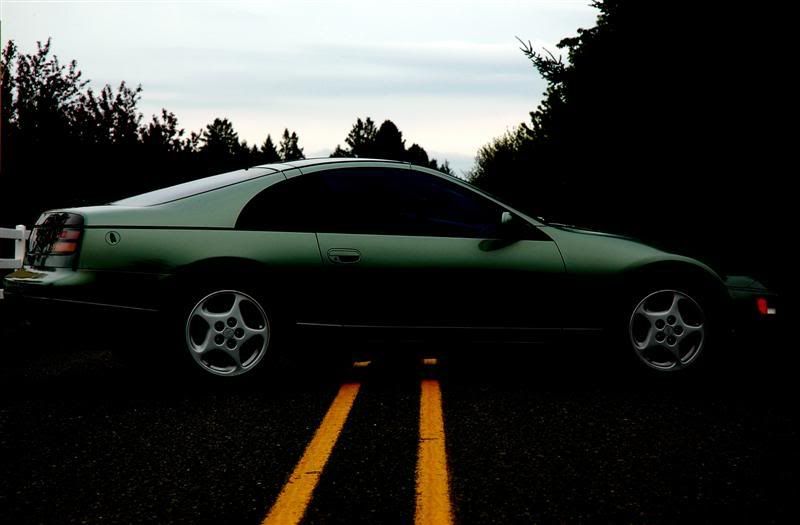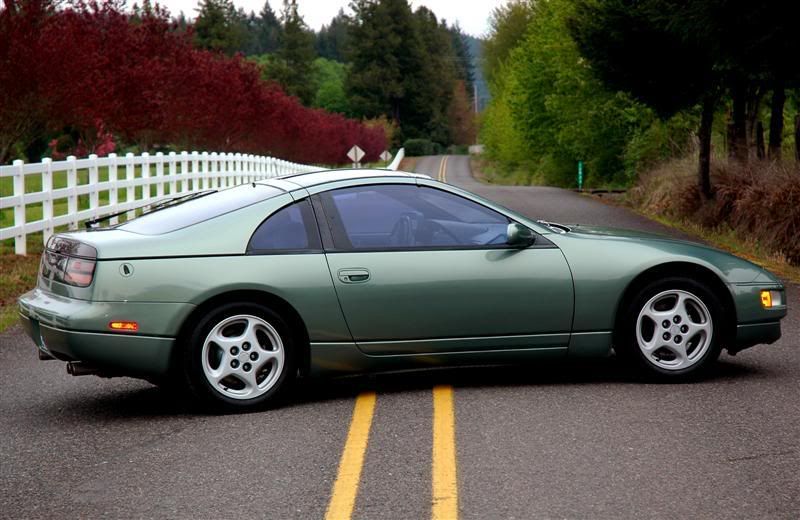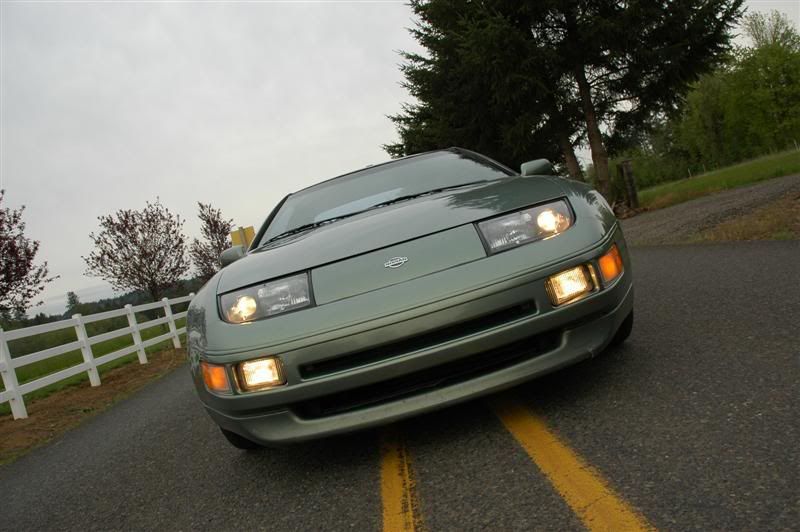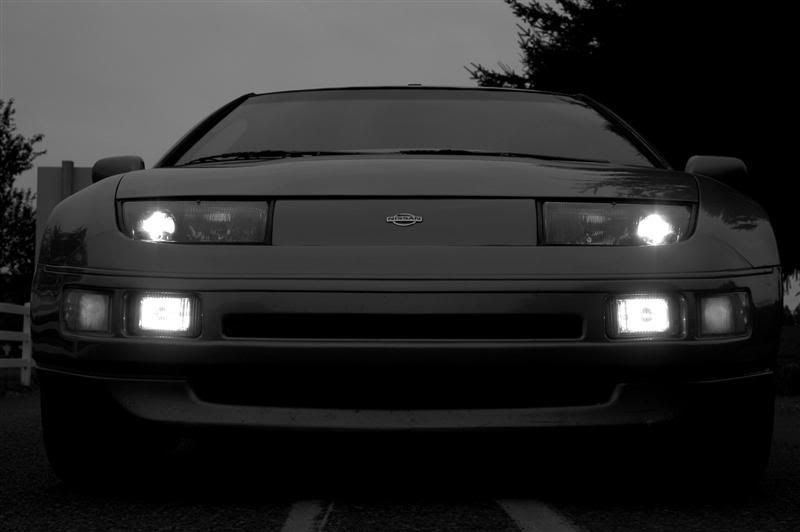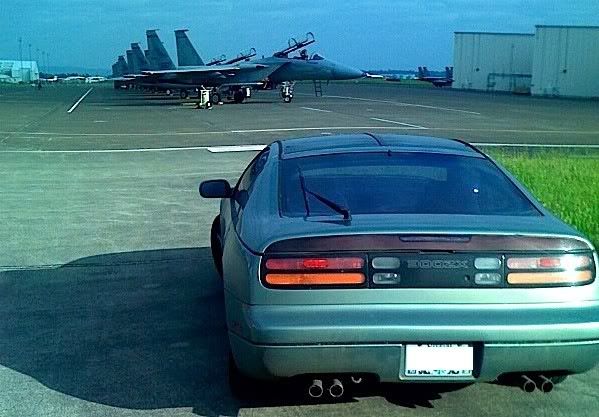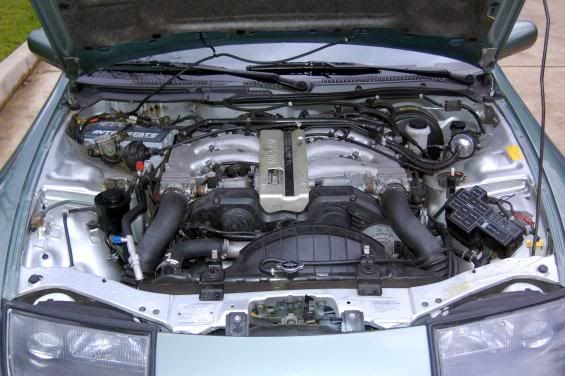 The new fascia

;
Edited by BRAAP, 13 April 2009 - 05:18 PM.