Alright so heres a few before pictures of the z and its new garage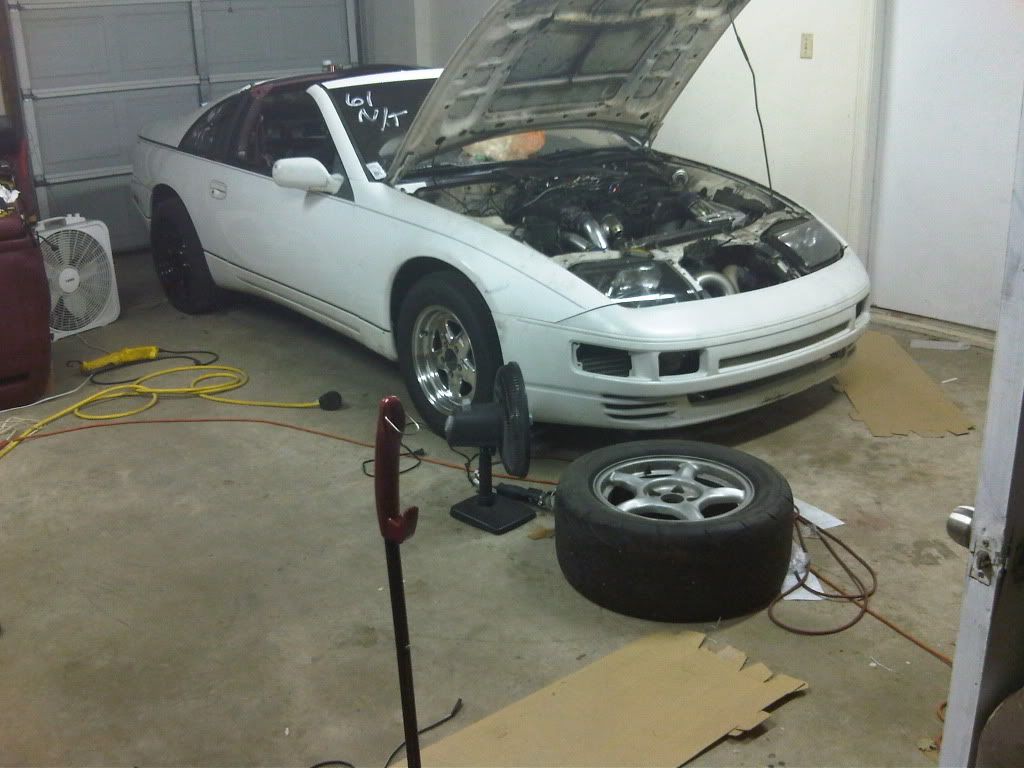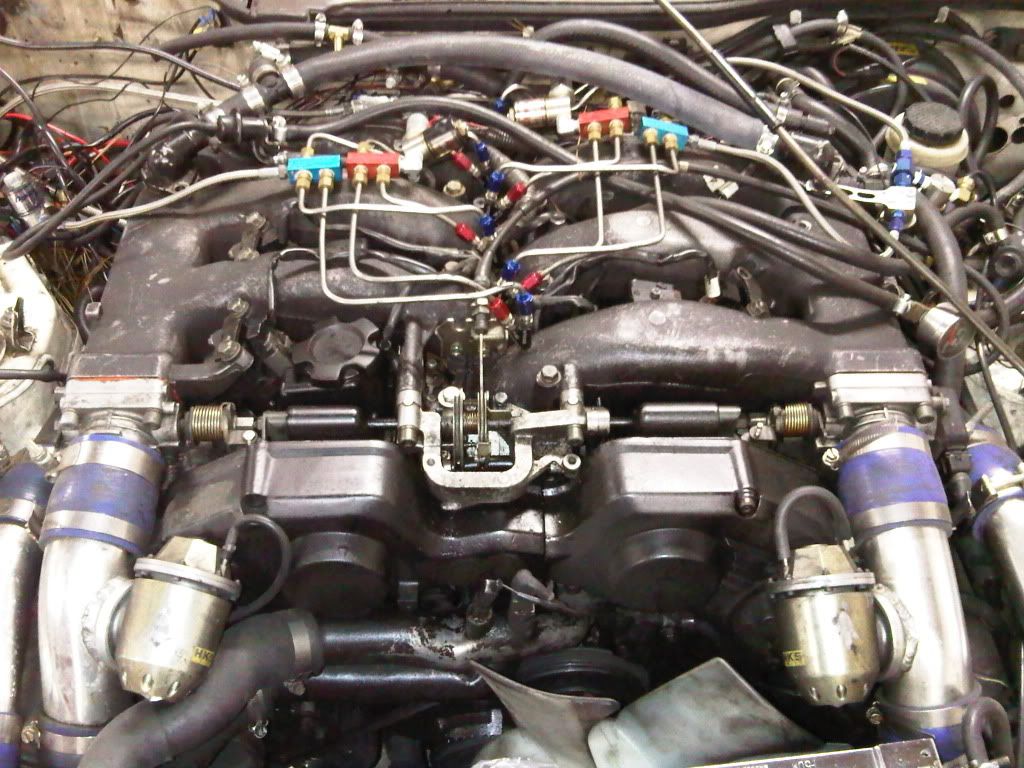 Old setup^^
Anyways... new setup is consisting of the following:
71mm Holset hx52
single throttle body plenum with Q45 90mm tb
top feed rails w/ 900cc injectors
twin walbro pumps
water/air intercooler
aem
lots of other misc stuff but thats the major stuff.
Also, interior is getting redone black w/ new carpet
car will also be getting repainted white and the engine bay black.
My new toy

(idk what happened to my picture of it, but between these 2 you get the idea) ThermalArc 185 Tig,...i love this thing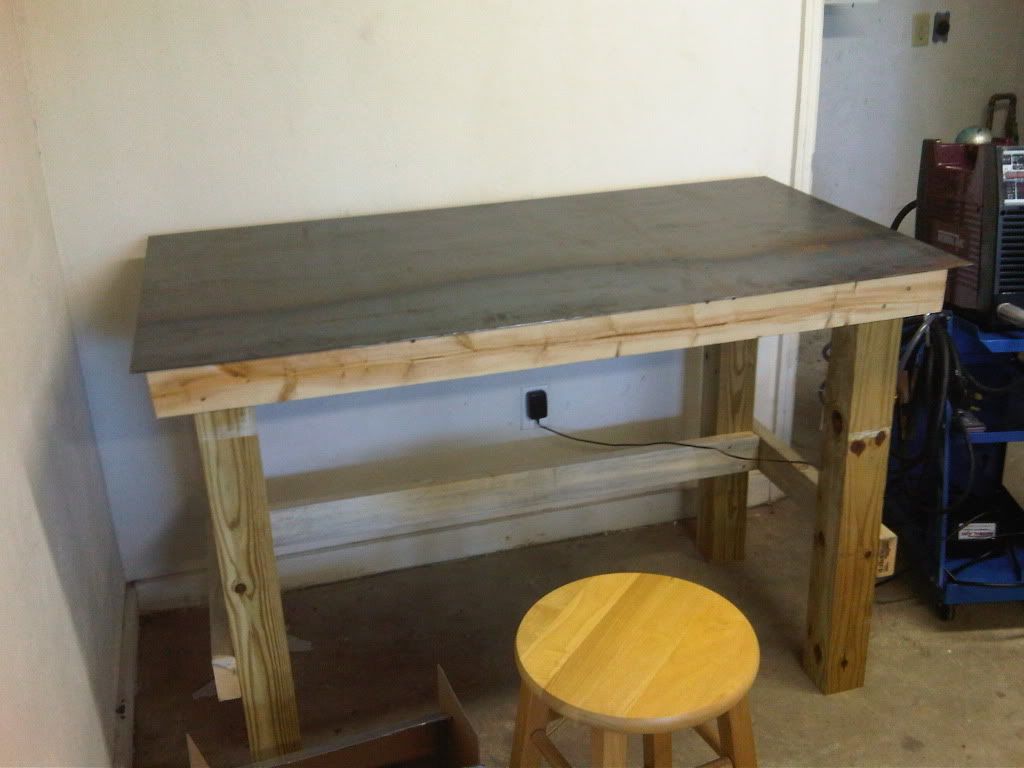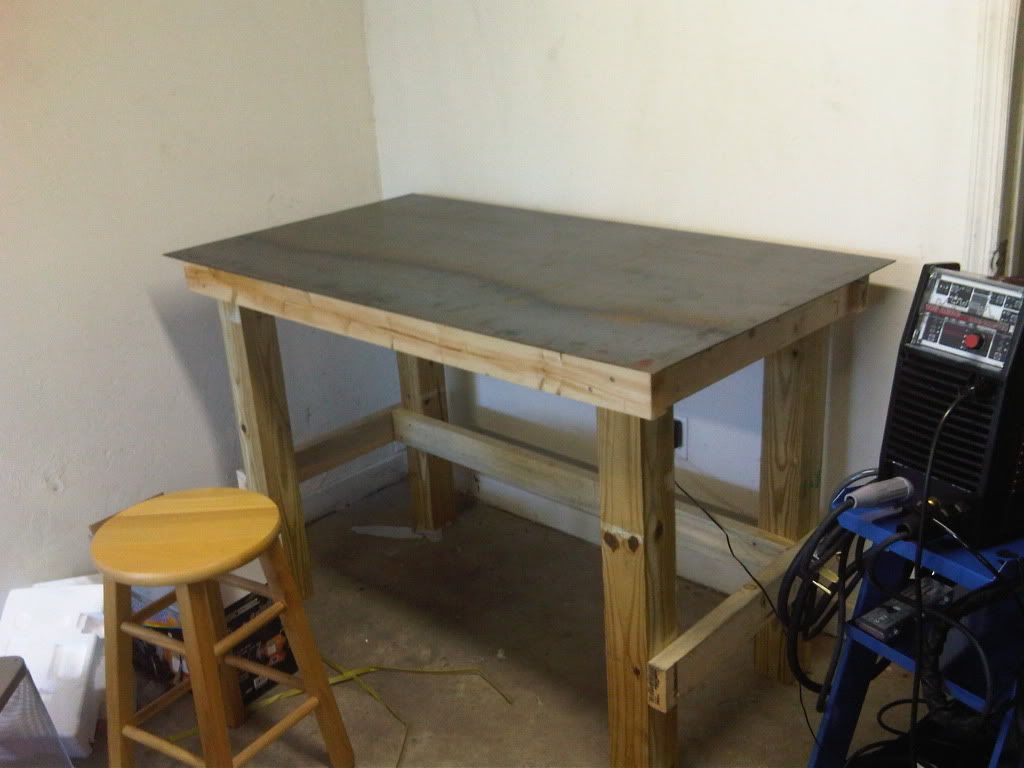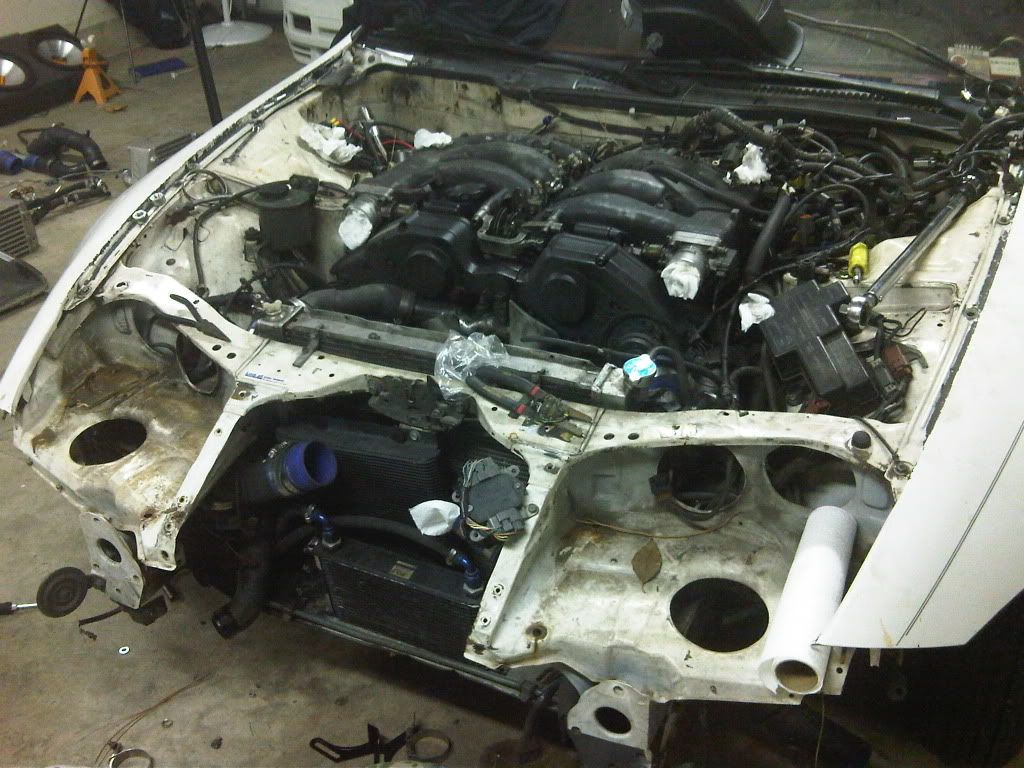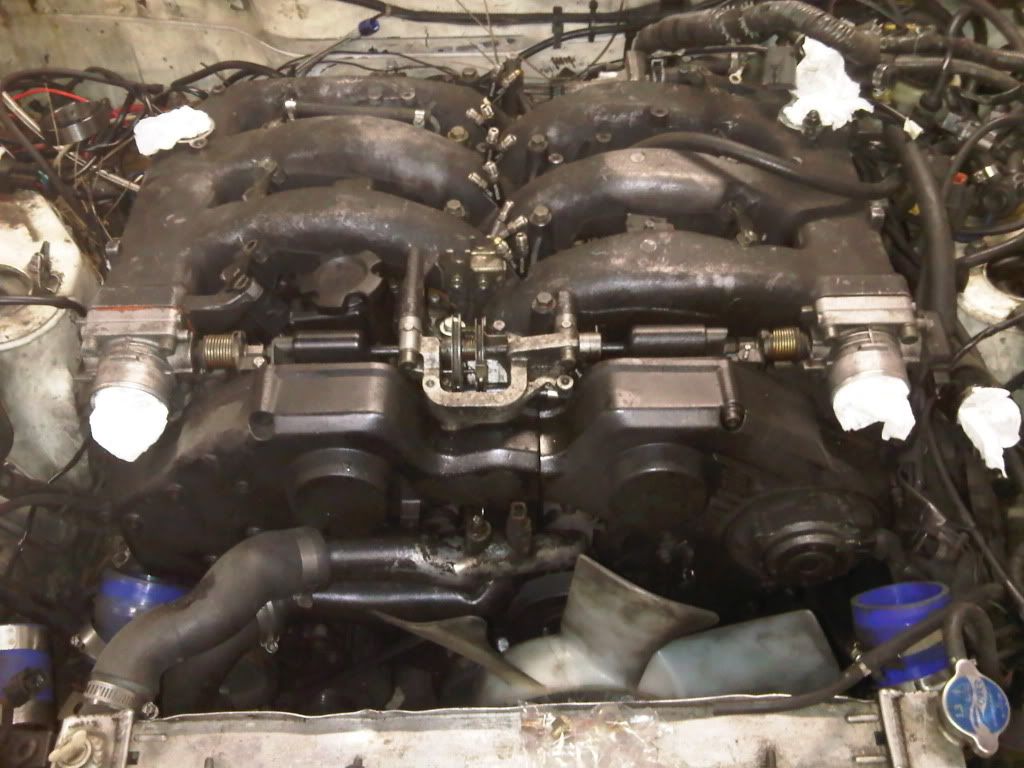 and the reason behind all this nonesense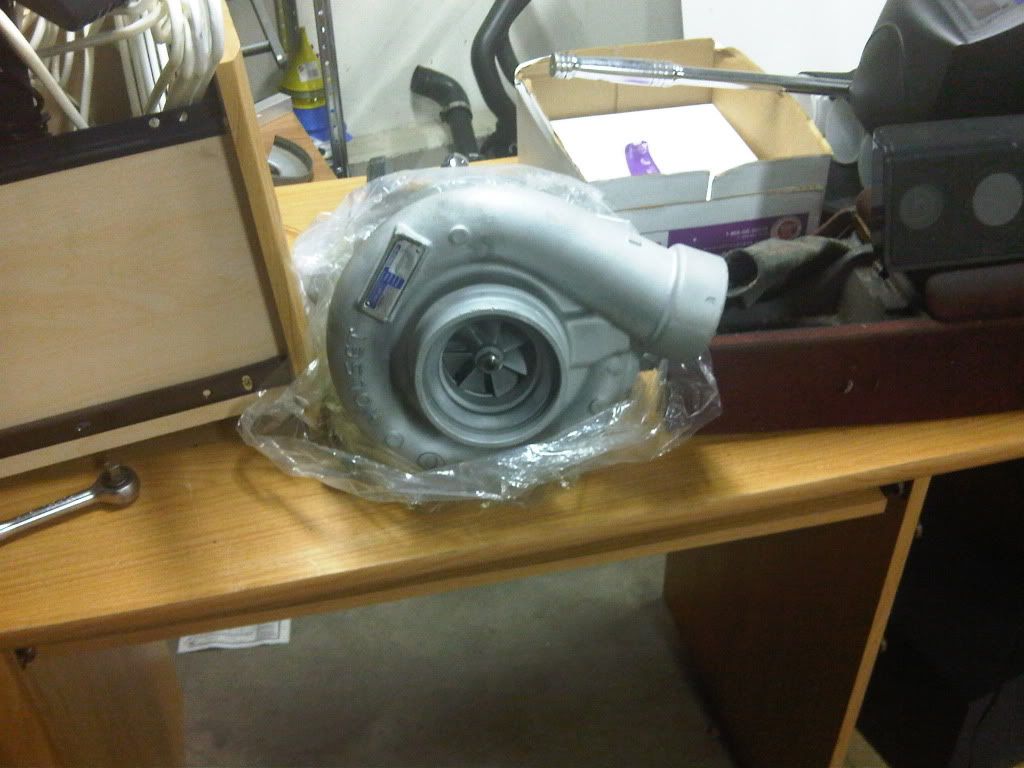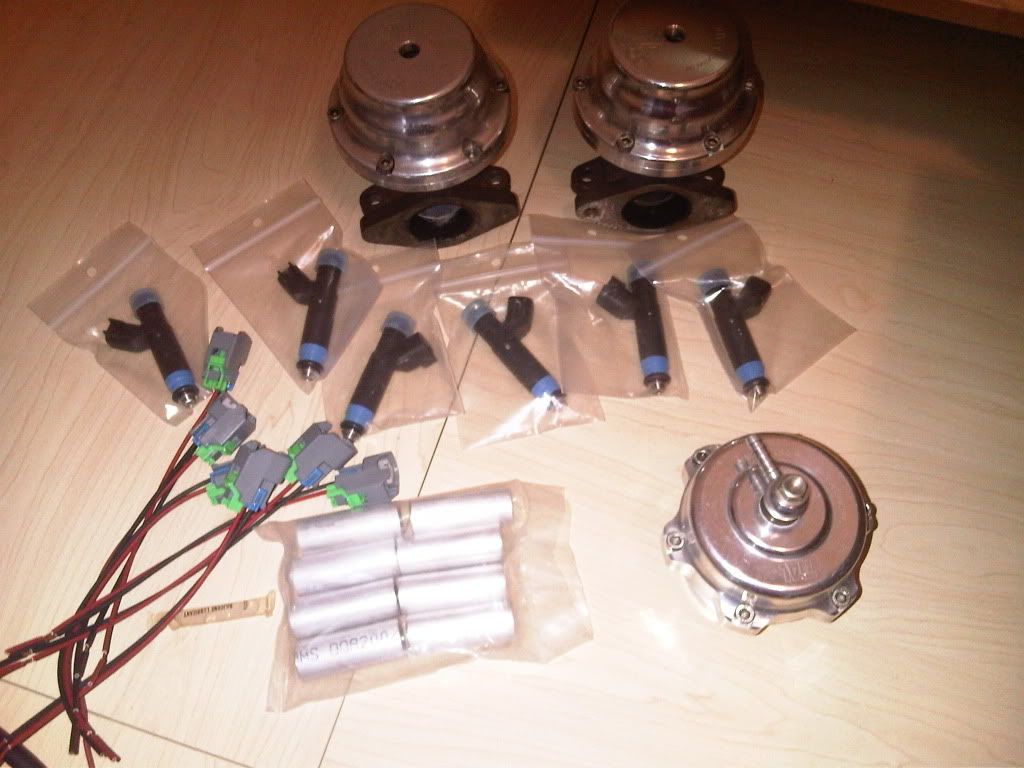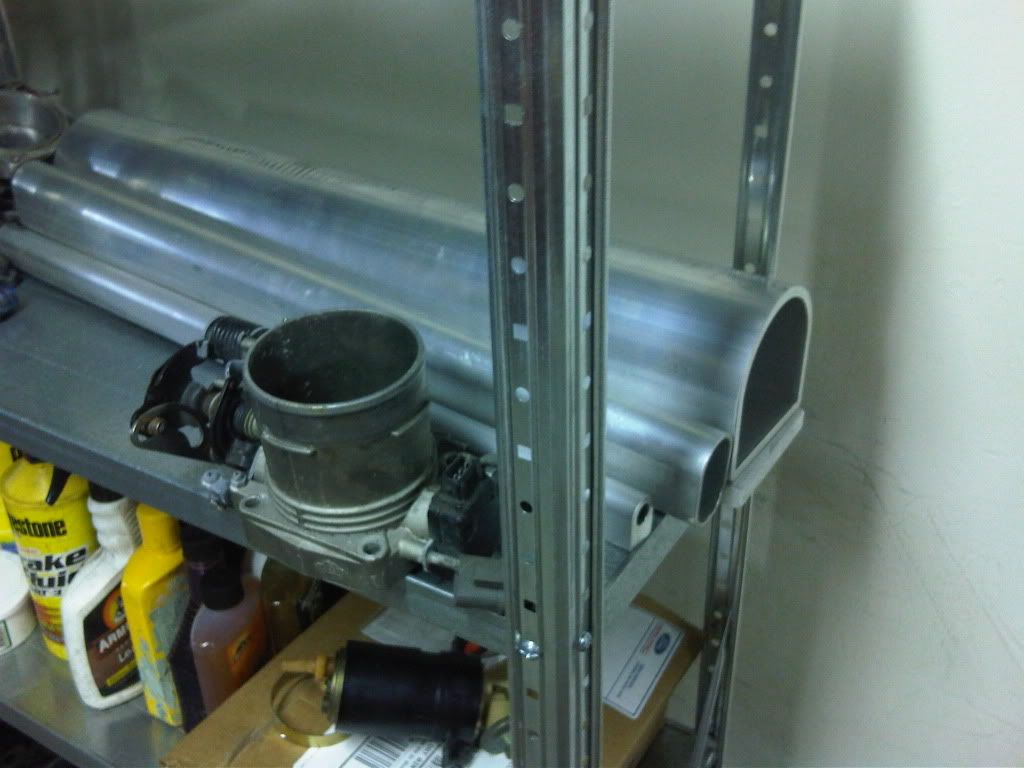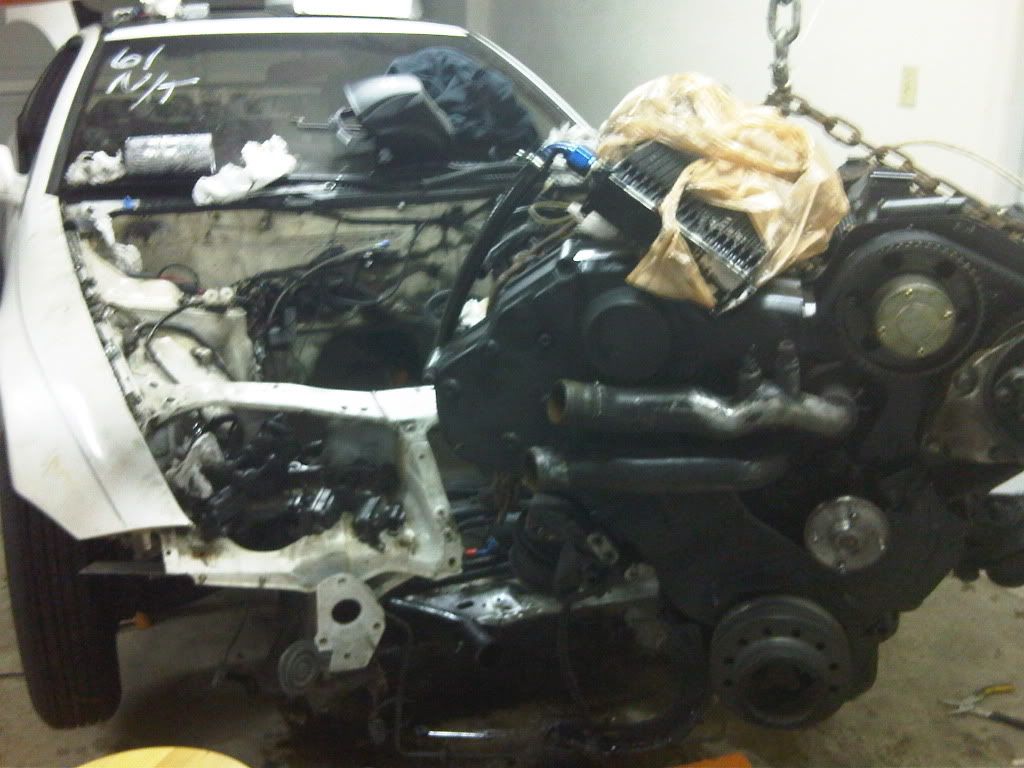 motors out, old setup is all off, bye bye twins

the replacement: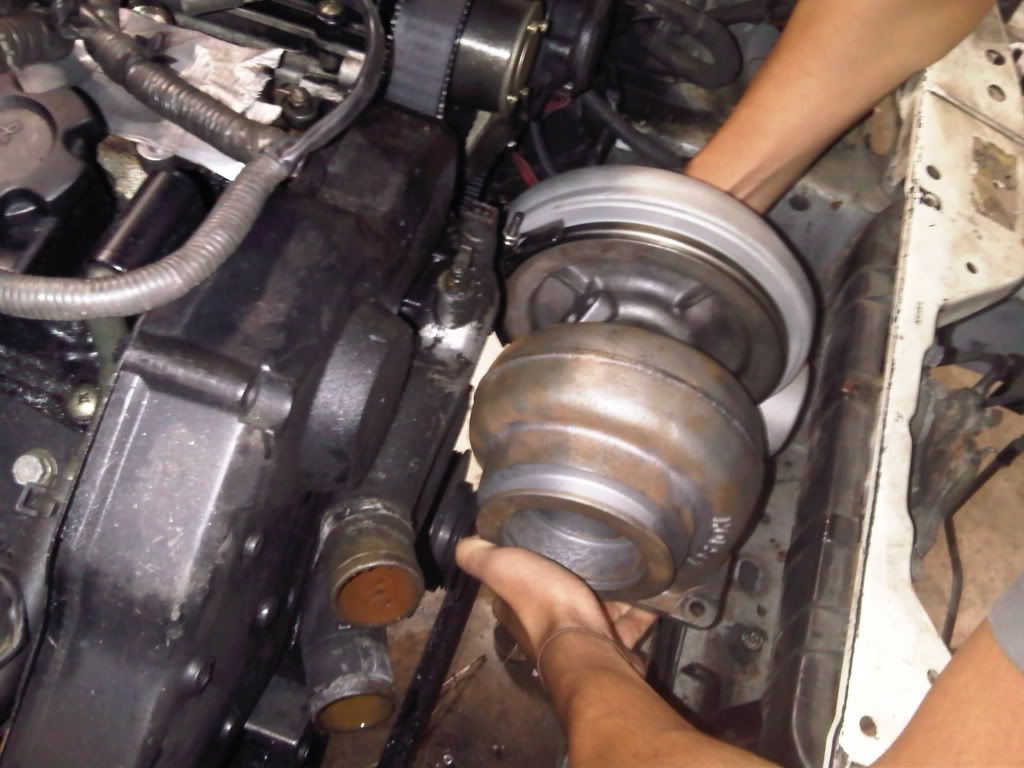 Play time is over.
radiator positioning, ignore the ghetto mounts, i just wanted to see how it fit up.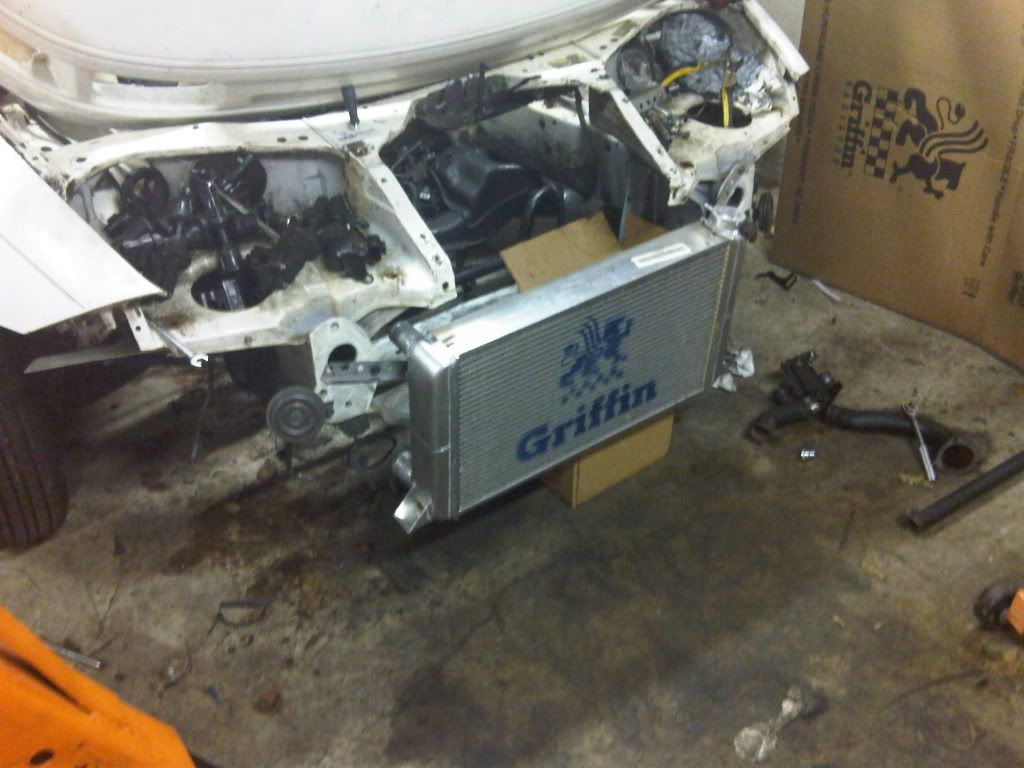 and lastly, a before and after of my engine bay to this point:
before...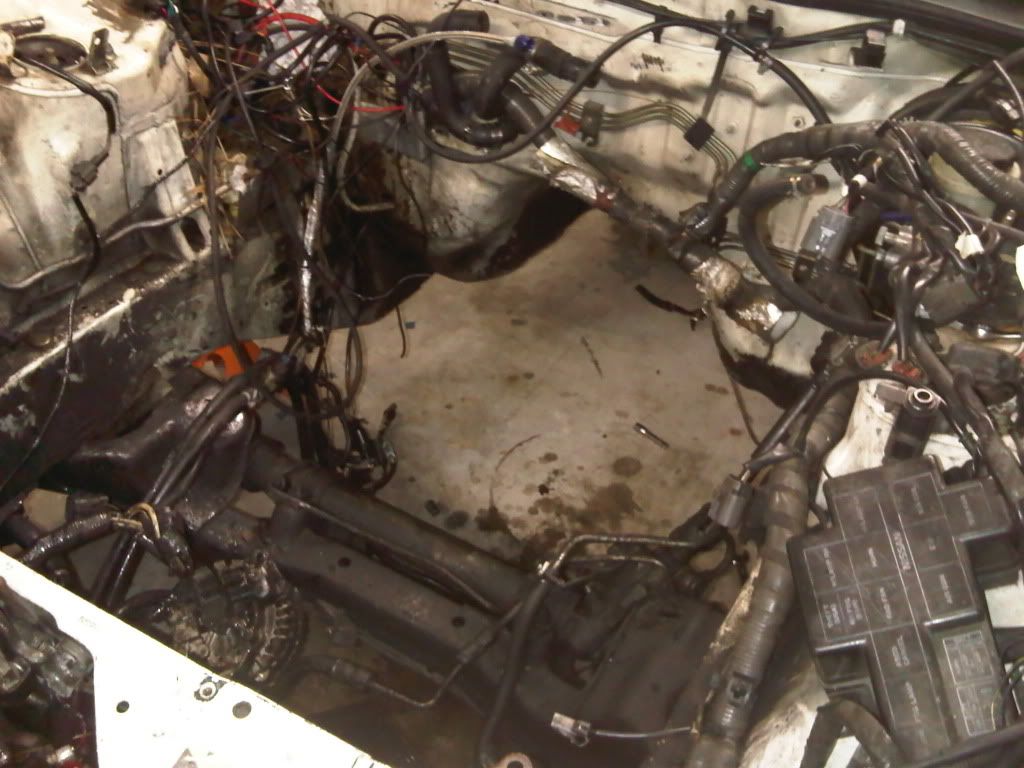 after...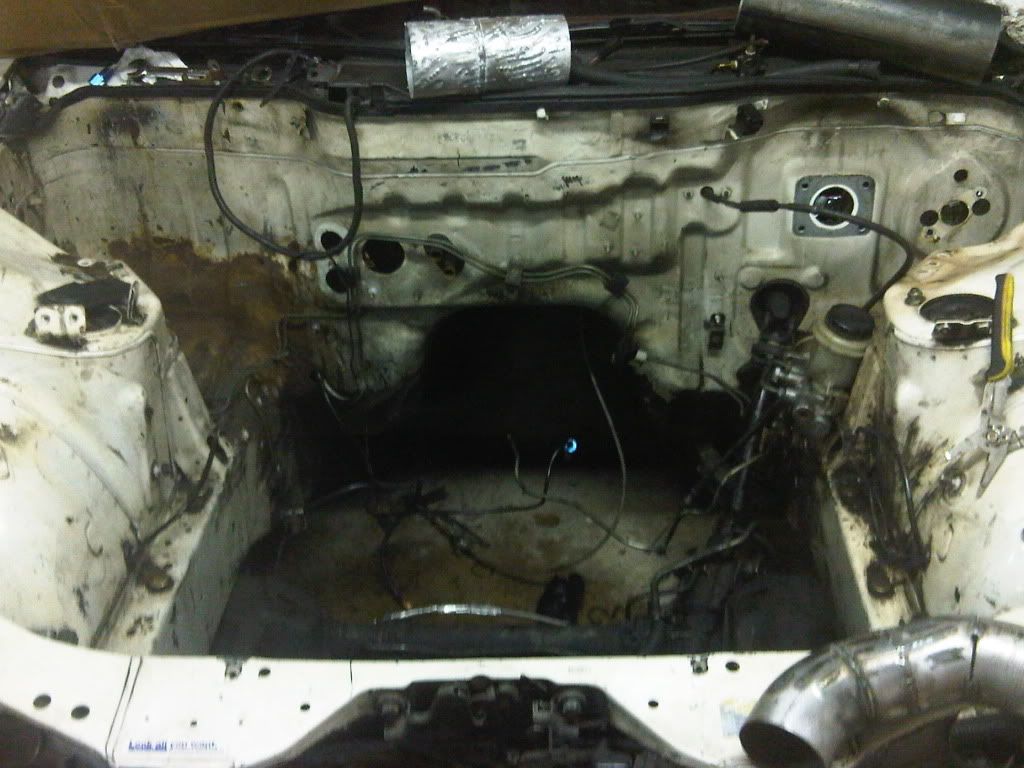 cut out the battery tray (all rust is just surface rust so it will all be grinded down when the bay gets painted.
alright well manifolds are done (tackin wise) w/ collectors and vbands.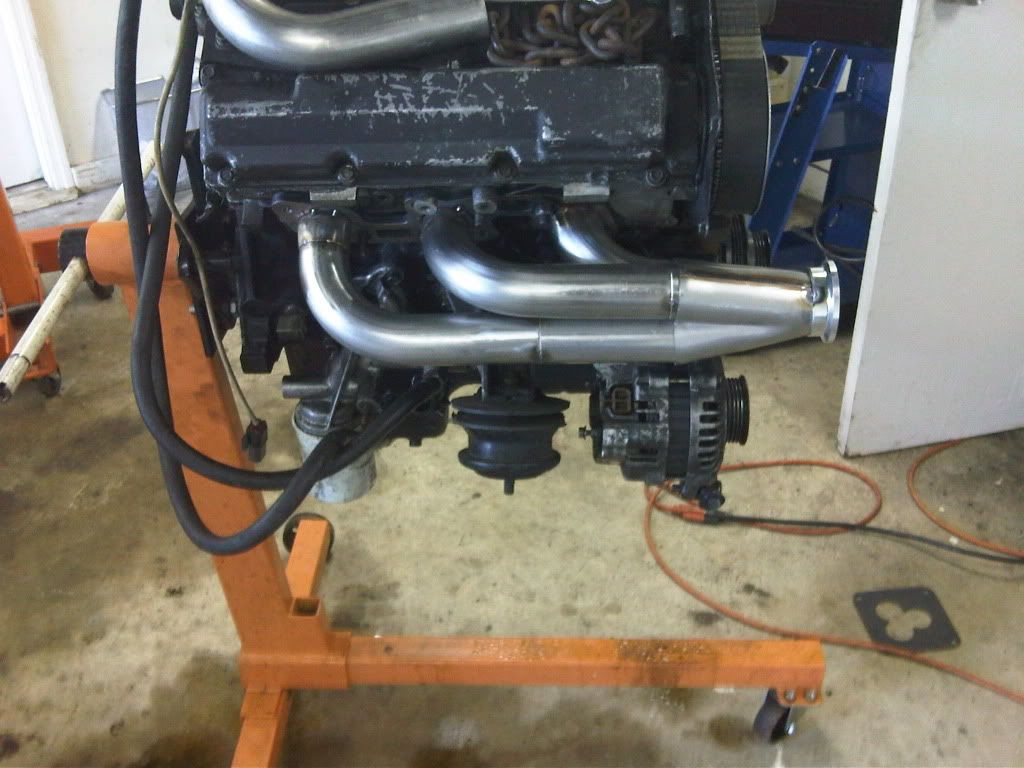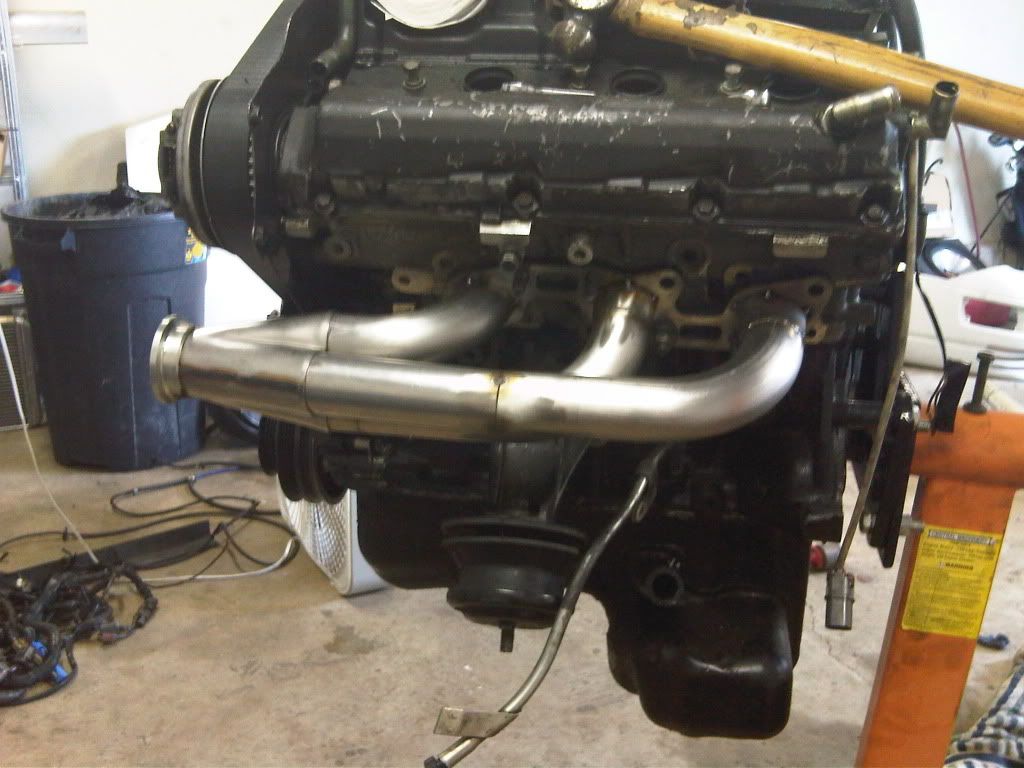 and got my fuel fittings/fpr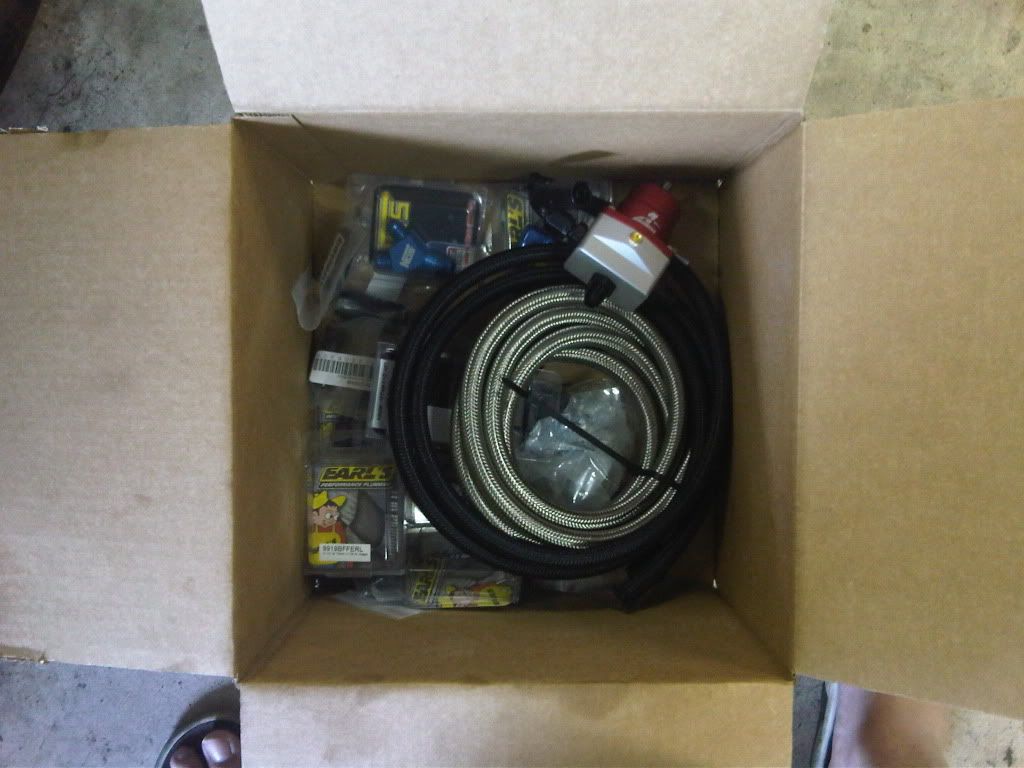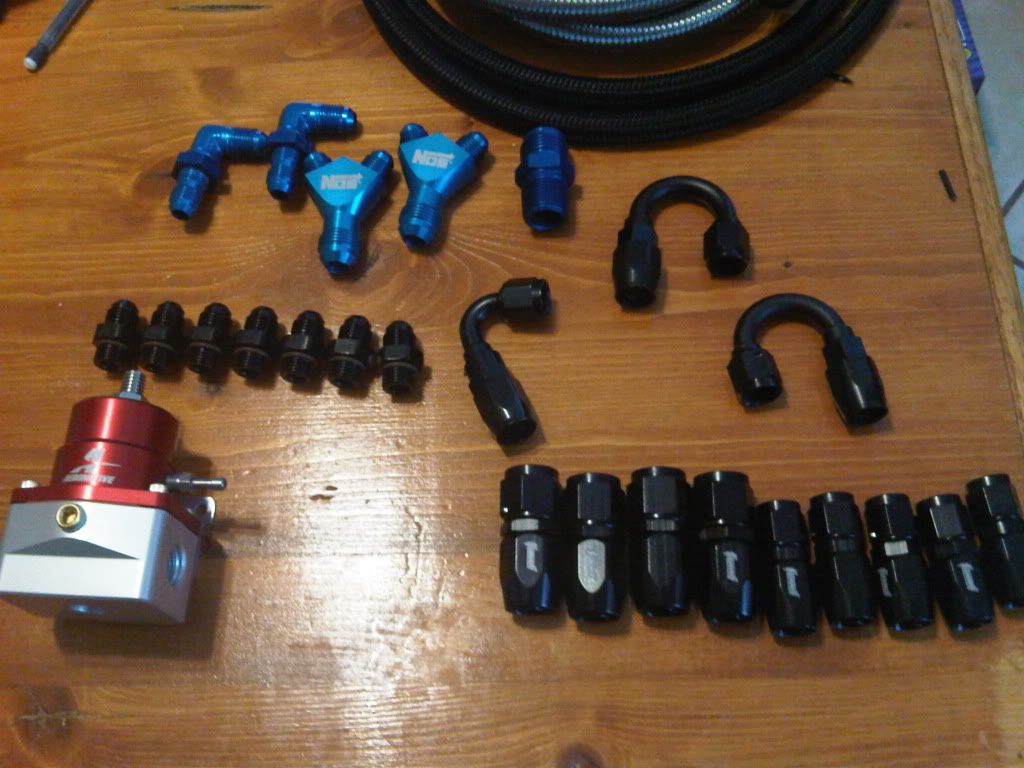 Heres some pics of the manifolds in the car, I can remove either one with no trouble with the motor in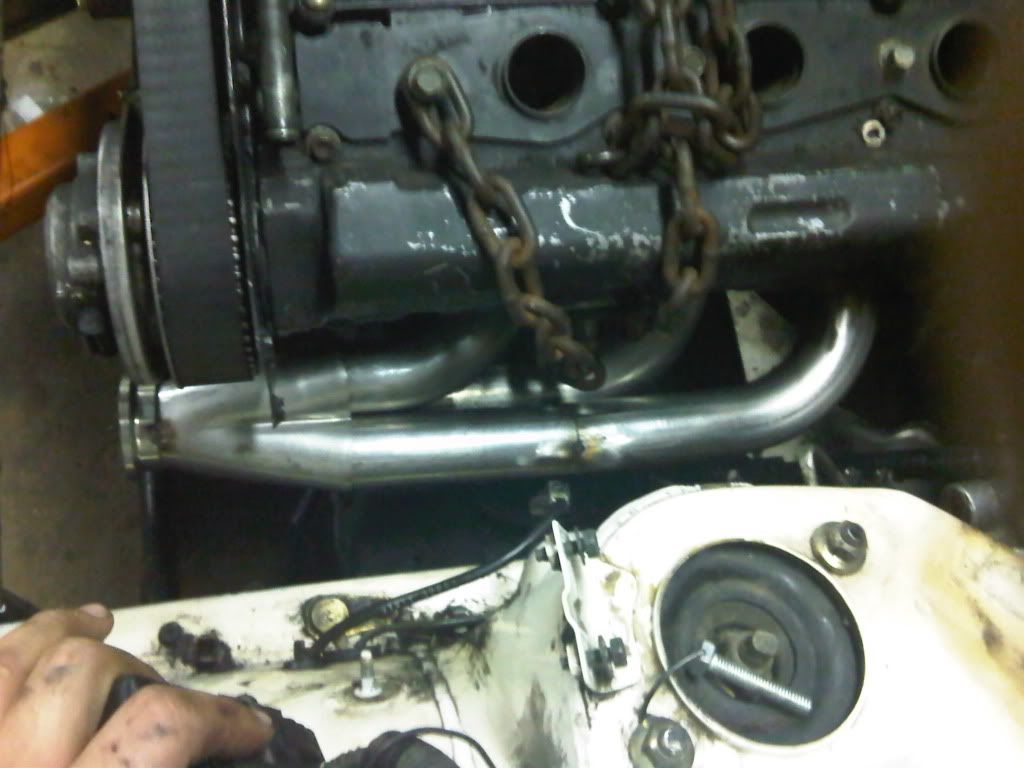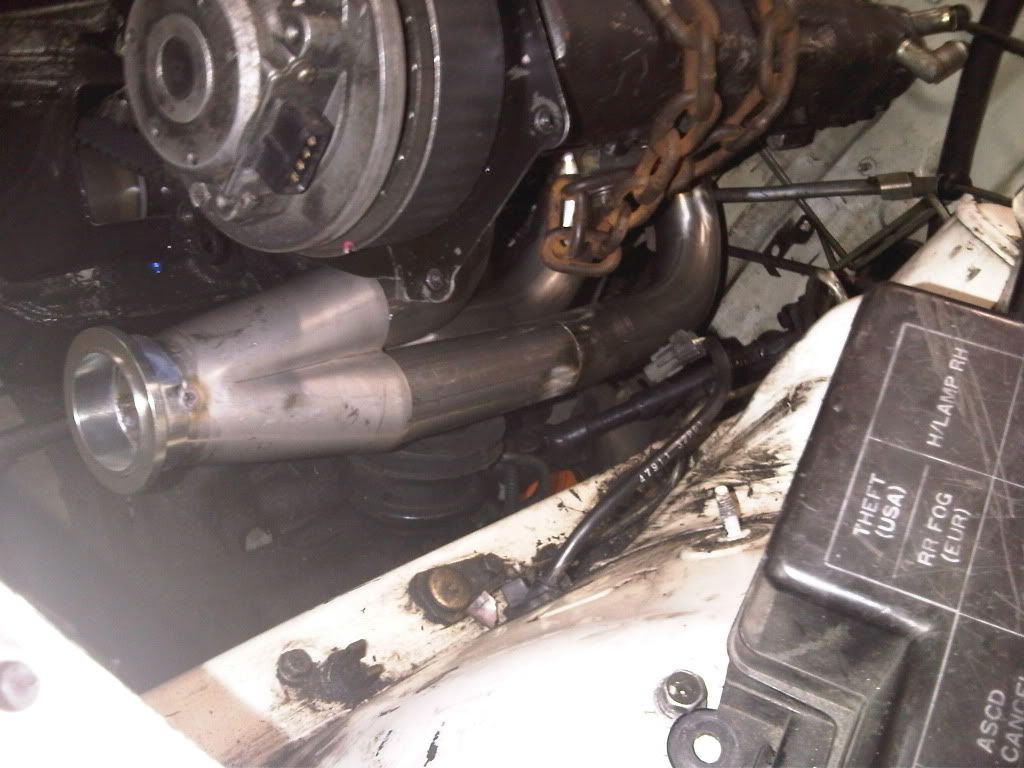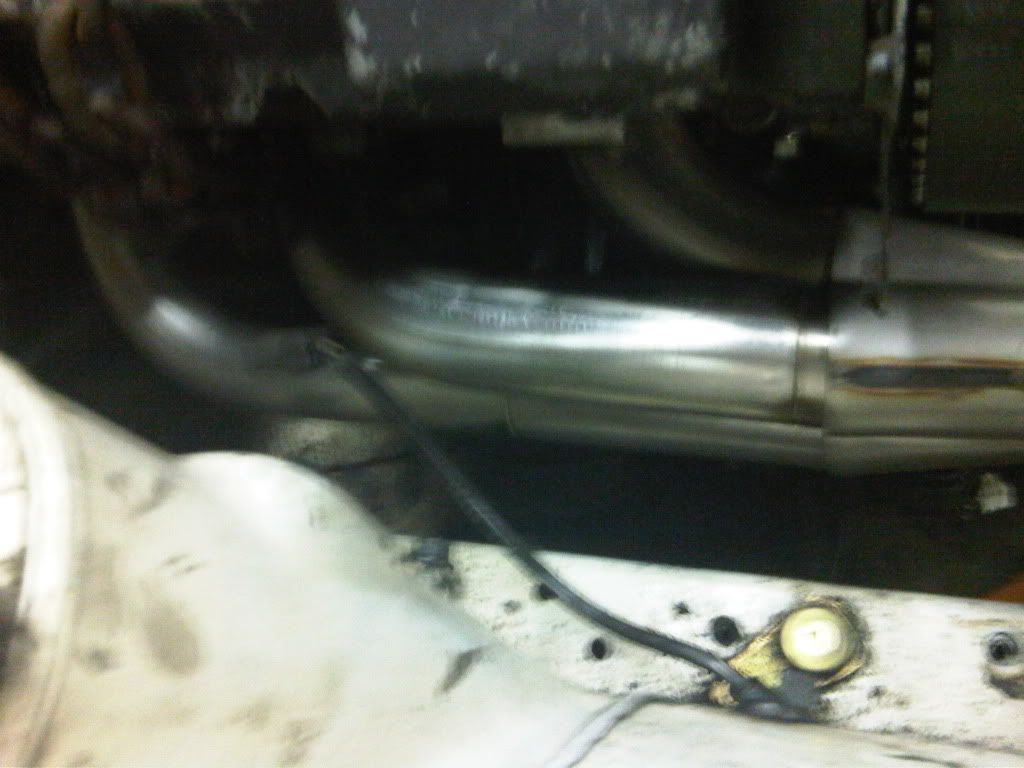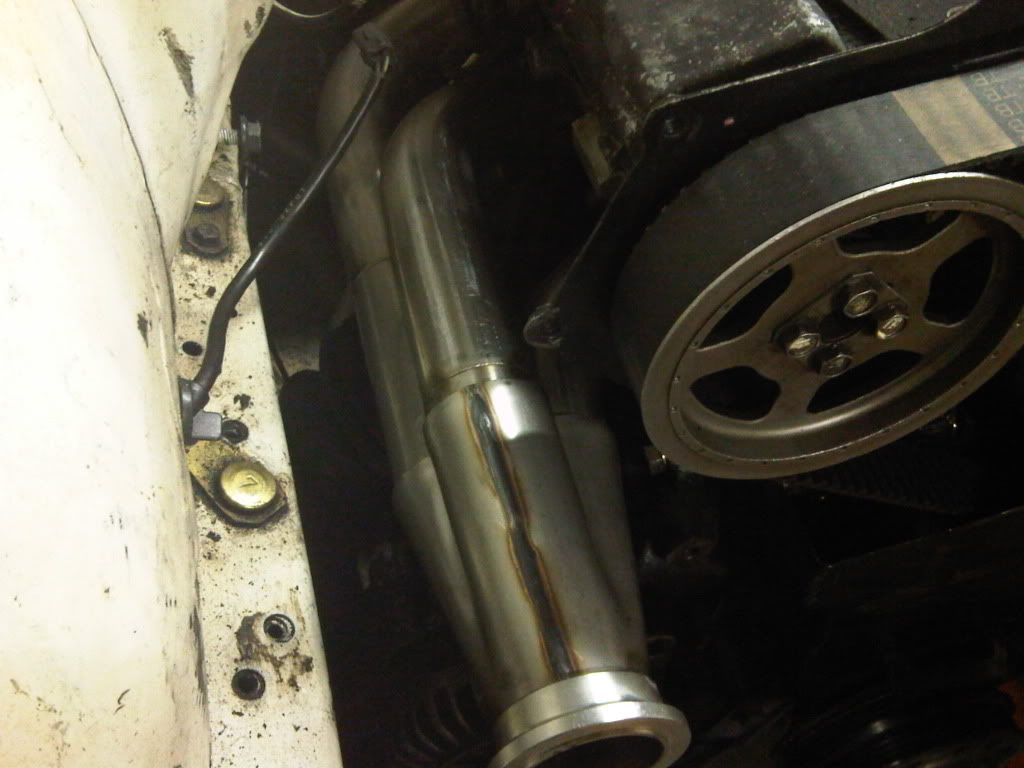 I ended up shortening the passengerside about a inch to clear the turbo better, but this is where the turbo is going to be sitting in the bay.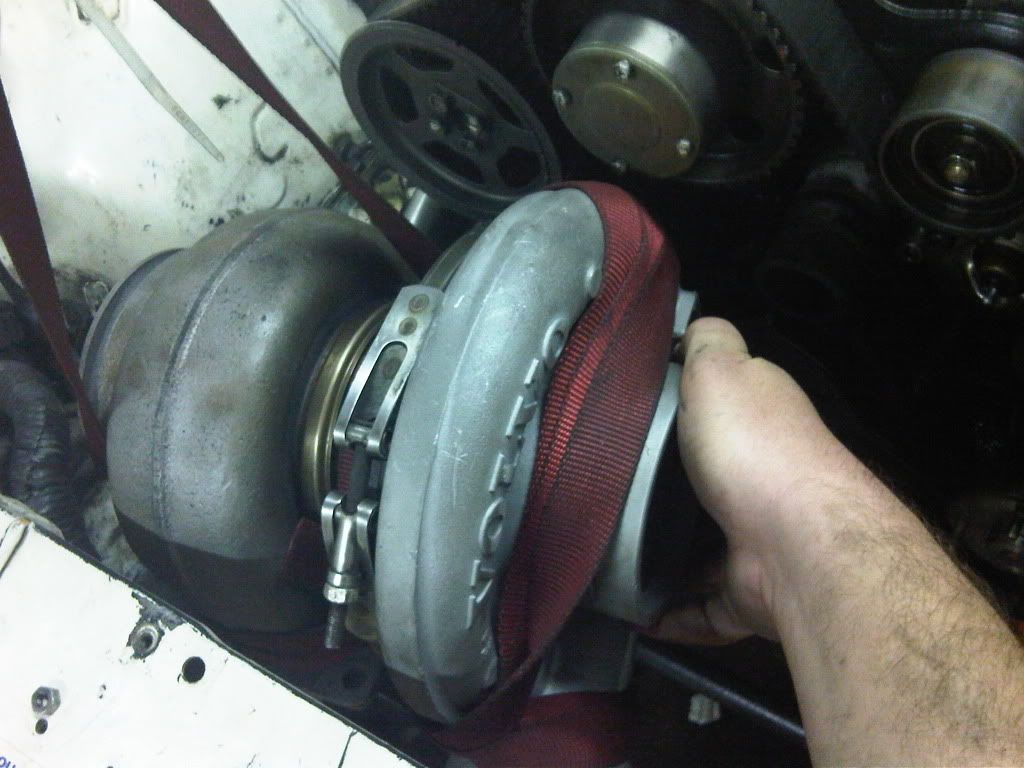 and the intercooler (which is going under the nose panal)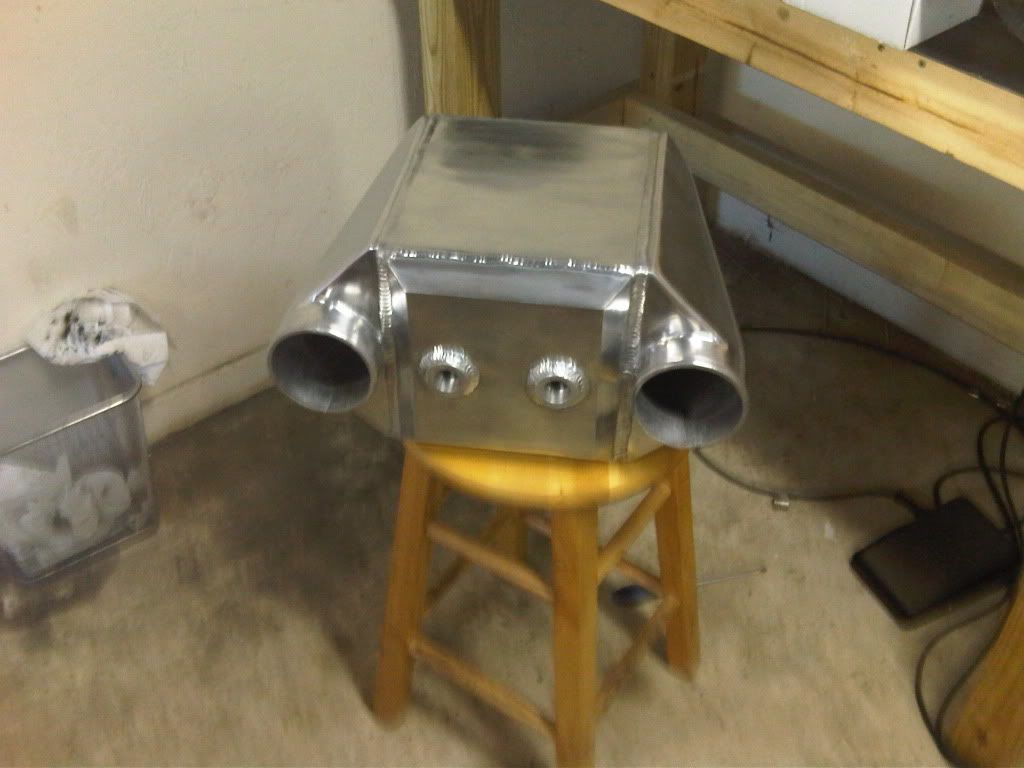 Thats all for right now, should have the cross over done by the end of this weekend hopefully, then time to start on the intake manifold