So I swapped a 83 L28et into my 73 240z, I went with the MSA voltage regulator diode plugin, and when I connect the battery a relay under the dash clicks on once.
I didn't think much of this as an issue until I discovered my alternator wasn't charging the battery. I cant seem to locate this relay in my wiring diagrams and cannot figure out if something is connected incorrectly aside from the alternator.
here is the relay that "turns on" when battery is connected
another view: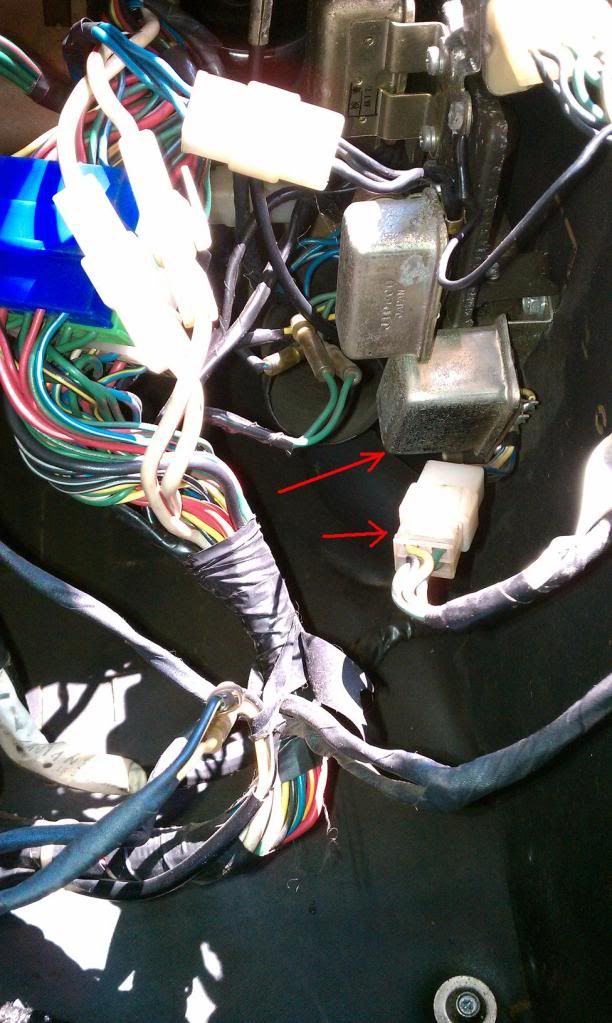 This is the connector that plugs into it:
when I disconnect this plug and connect the battery, obviously it wont "click" however I'm sure the alternator will continue to not charge.
When I remove the MSA voltage regulator Diode Connector and connect the battery, the relay doesn't engage (or click)
Any help or ideas??