$950 with everything shown below. I also have a couple of turbo 2 transmissions to go with it, if you want to buy those (pick up both for $150)
Bought this from a japanese importer about 5-6 years ago. Has never been used (by me) except being stuffed in and out of a datsun 240z about a dozen times. Block shows signs of being previously rebuilt in Japan (silicon beading, etc). Never had power to test compression, but when spun by hand it seems to build compression pretty well, and lots of (air) resistance on the stroke. Motor has been turned by hand every couple of months. Looked like this in my car:
You can find all the info about the swap in "Other Engines" forum, by searching for "auxilary"
Front engine cover and oilpan have been converted to 13b gsl-se to allow front mounting, oil pickup has been relocated, and there's a new front engine cover seal. New chain on oil pump. OMP has blocked off, and front engine cover and has -10AN adapter installed for oil cooling. I should have stock oilpan and engine cover , in case anyone wants those.
Waterpump is new, water pump housing is from an S4, and thermostat housing is from a 12a, I think.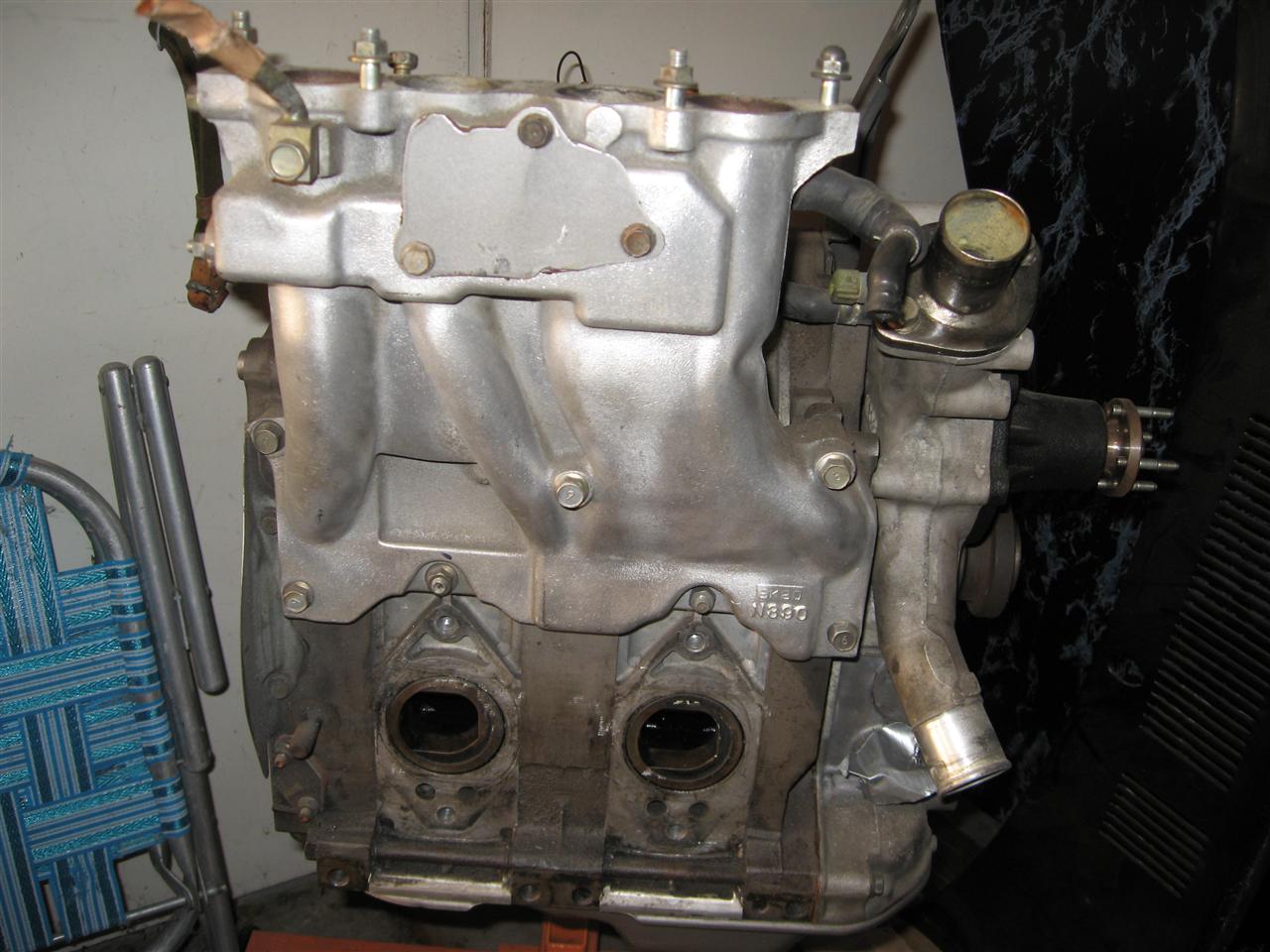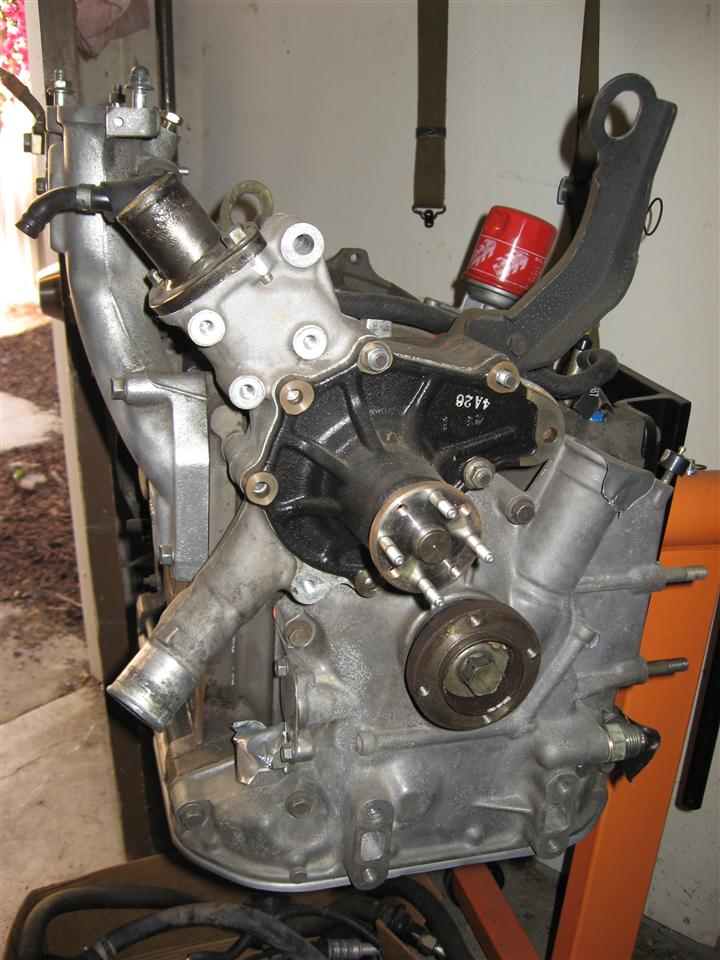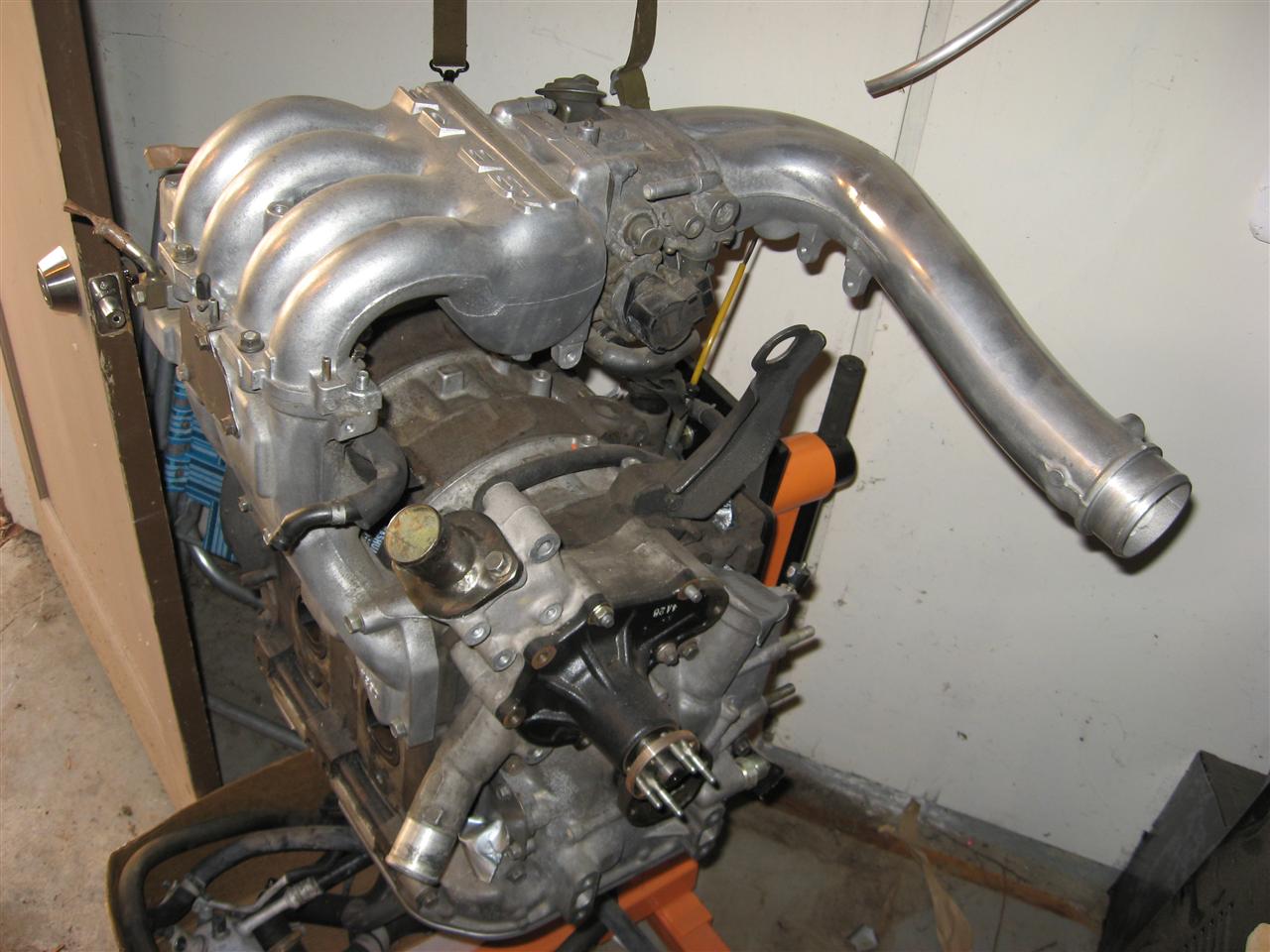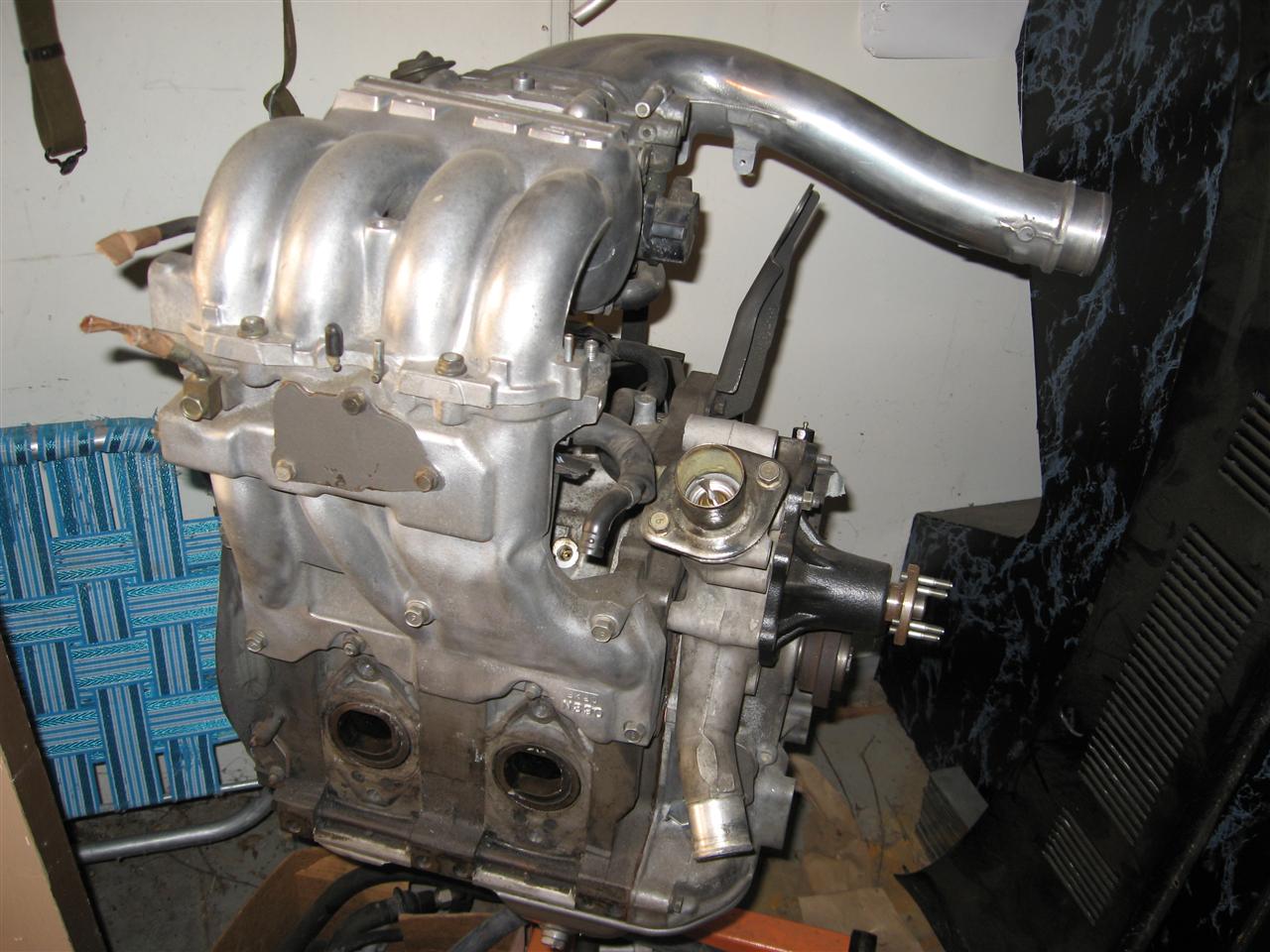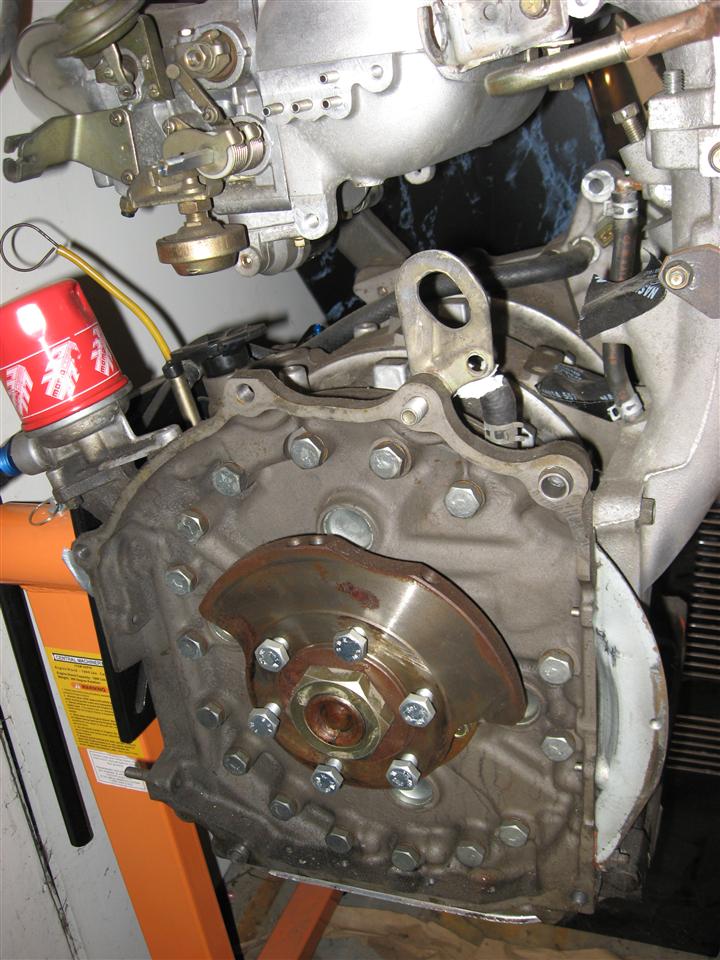 I also have -6an modified fuel rails (to be run in parallel) for this motor: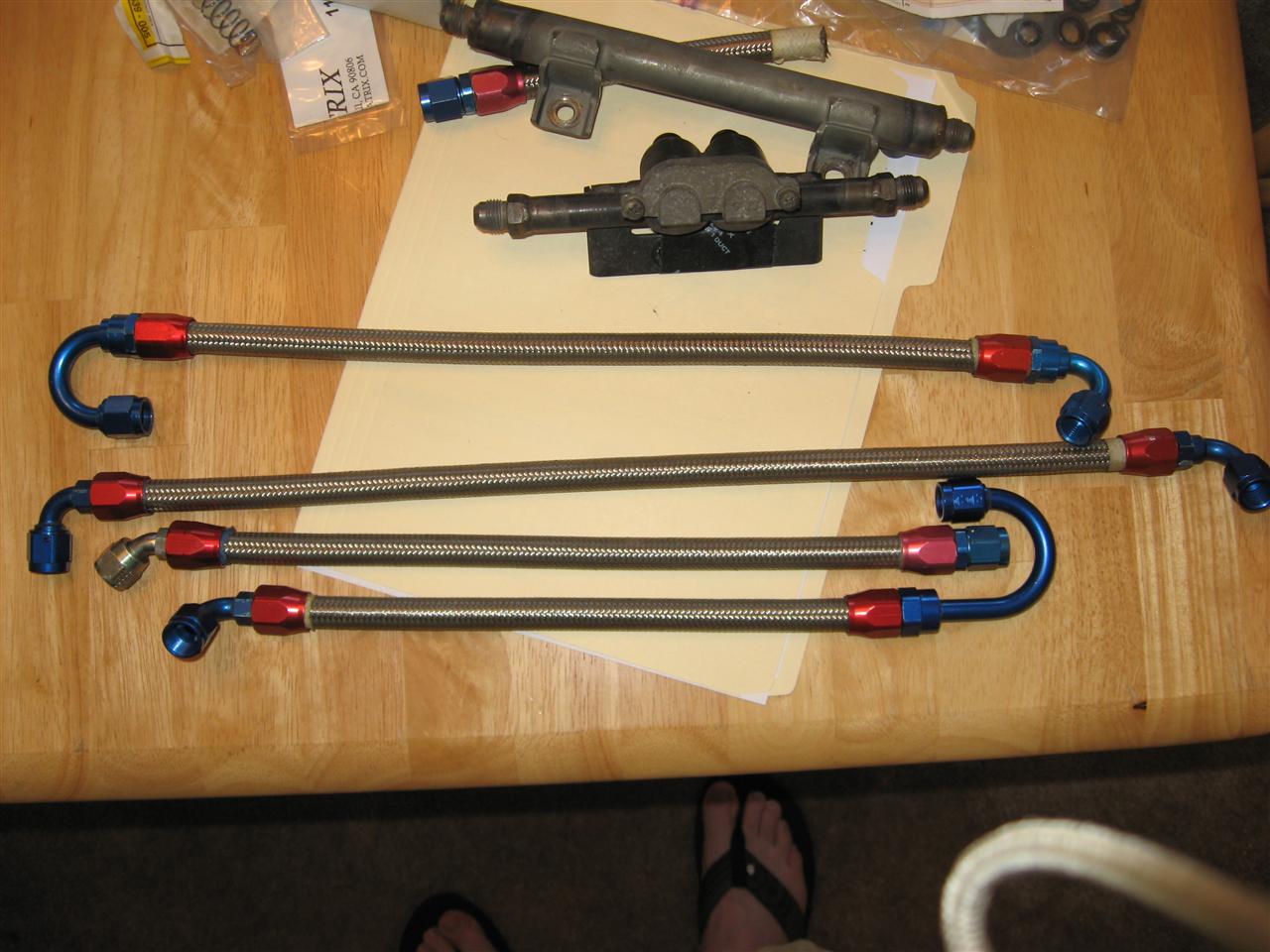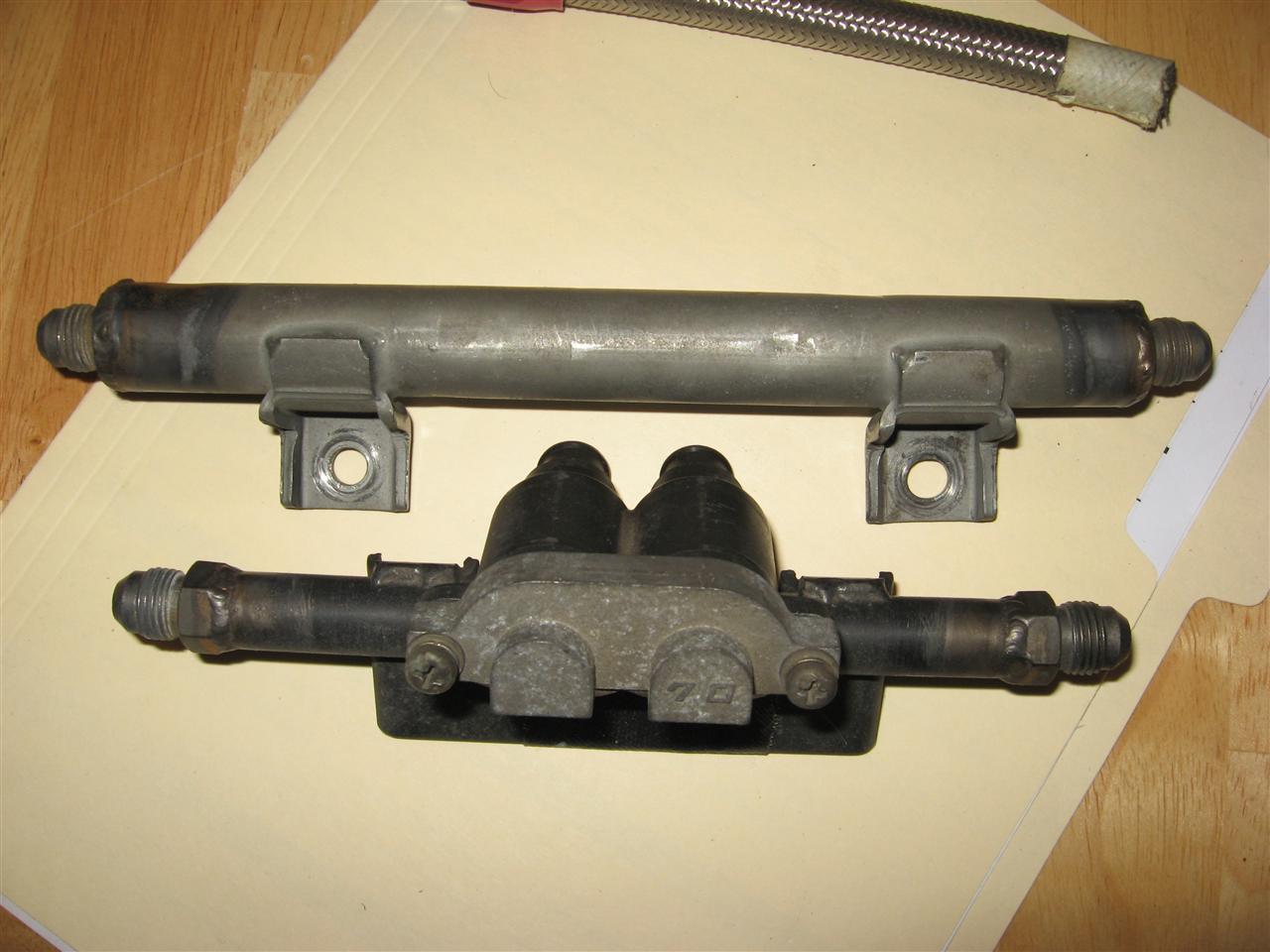 (tig welded by 73botiz)
Should have almost all matching gaskets here as well for it, they are included with the block (these were not cheap, all mazda OEM units purchased through mazdatrix). oil seals included (see upper right)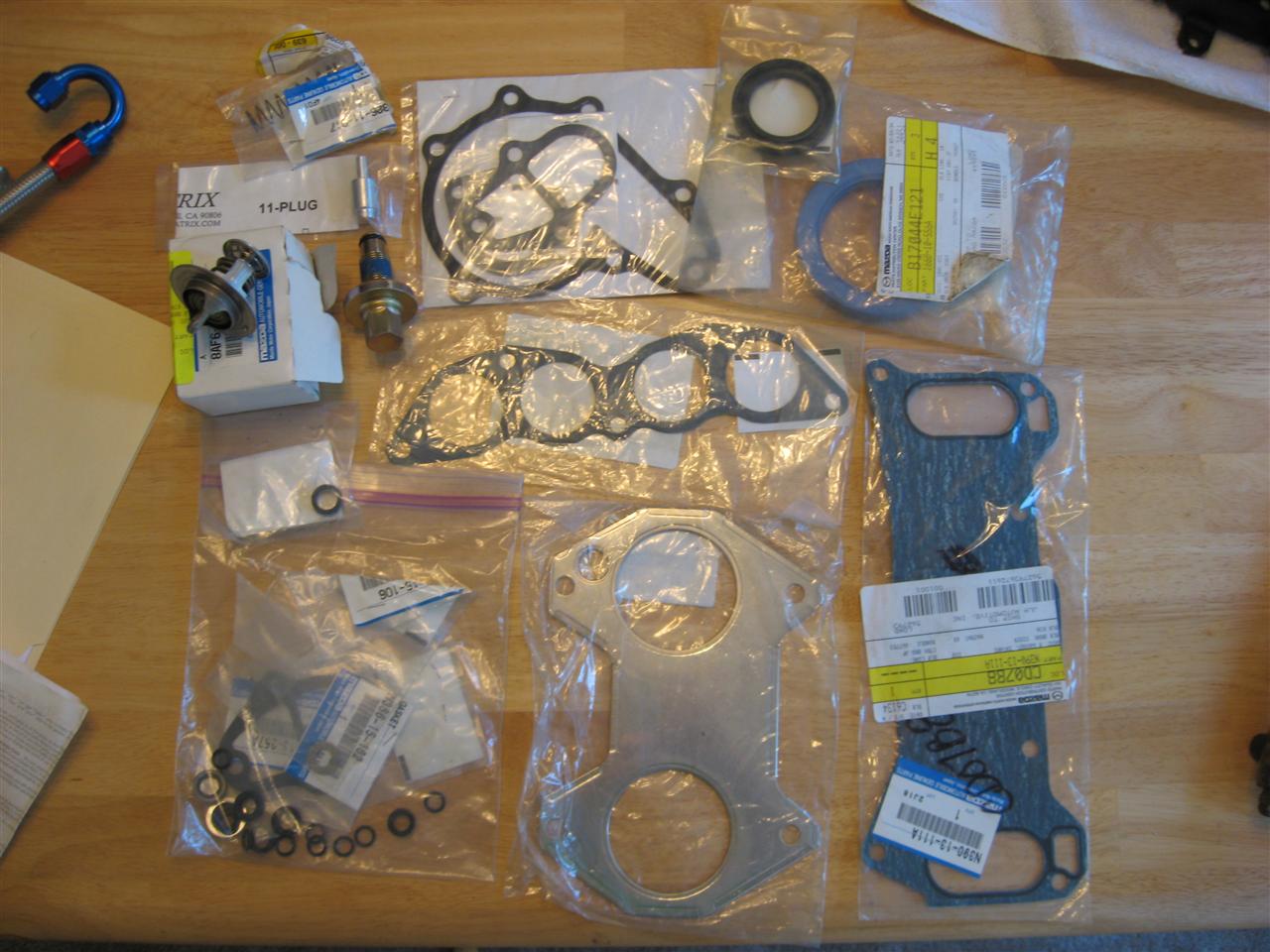 Local pickup only - SF Bay Area, California. I have a cherry picker, so bring a truck. I even have an old pallet I can put it on, and I will throw in the pineapple racing engine stand adapter with it.
PM me if you're interested