Not sure where else to put this and it's under fender aero related so lets see if this thread works. I just lowered the splitter in an attempt to make more downforce. Now am working on the vertical fences that cover the front tire. Here is what I have been using for several years and as you can see it's more of a blended flare shape rather than gurney strip type of device.
I'm thinking of moving to more of a true vertical 'trip strip' or gurney flap type of design thinking this might make more downforce by adding a stagnation point just above the splitter. The splitter lip is 4" wide all around which puts it roughly 1.25" wider per side than the tires (15x10). For drag reasons this seems excessive but am hesitant to give up the spitter width. Here is what I have so far: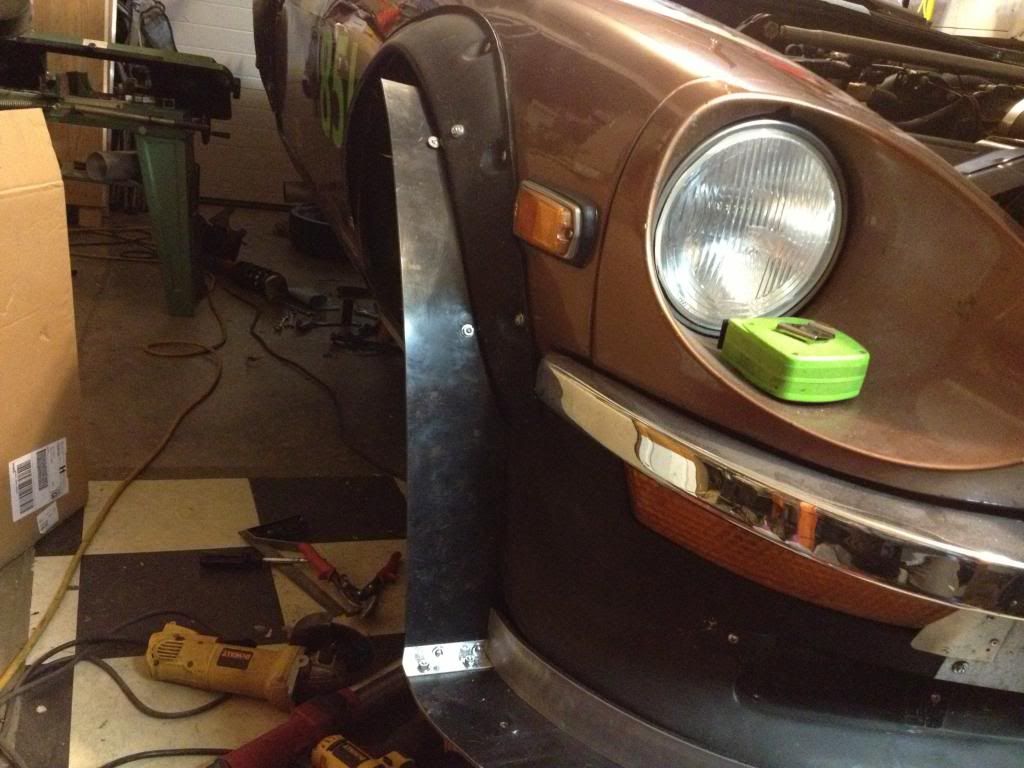 Goal is to maximize downforce for hillclimb. Trying to decide how to finish off the new fences. Narrow them by maybe 3/4" including the side of the splitter? Leave the bottom and taper it so that it blends into the flare at the top? Leave it late model style like the picture? By the way, the top where it meets the flare is flat to the world although the pic looks angled. Thought or suggestions would be appreciated to help think through this.
Edited by heavy85, 29 December 2013 - 10:53 AM.