More tear down.
Got the lower core support removed today. Here is a picture of all of the spot welds that I had to drill out, and two that I missed.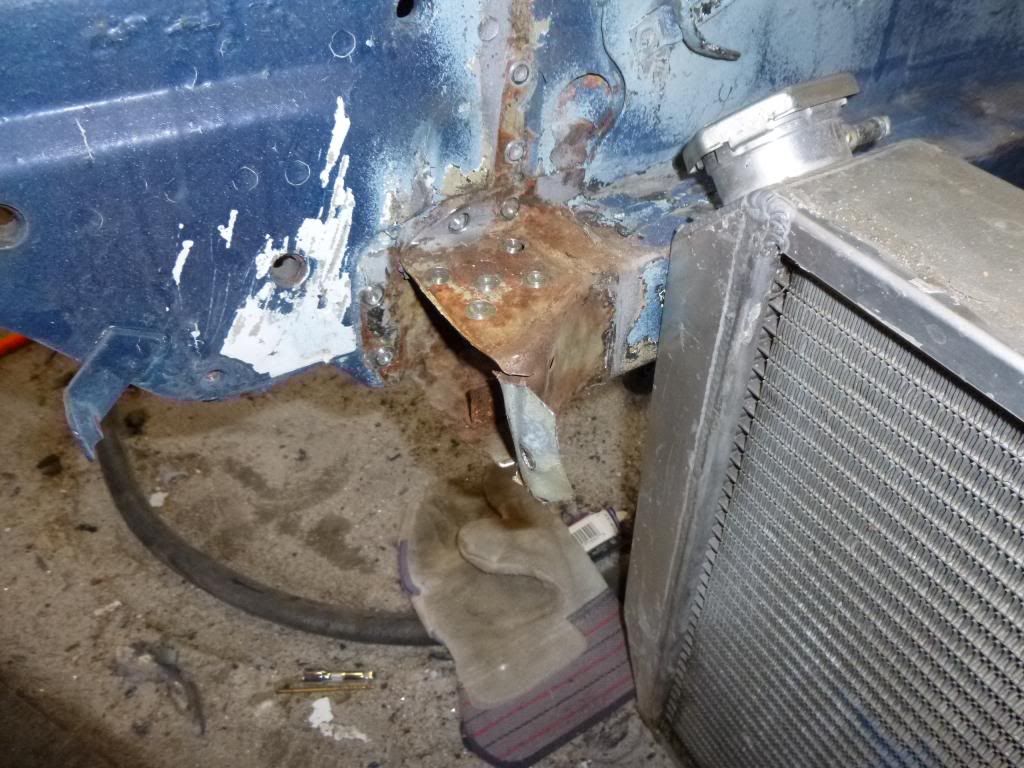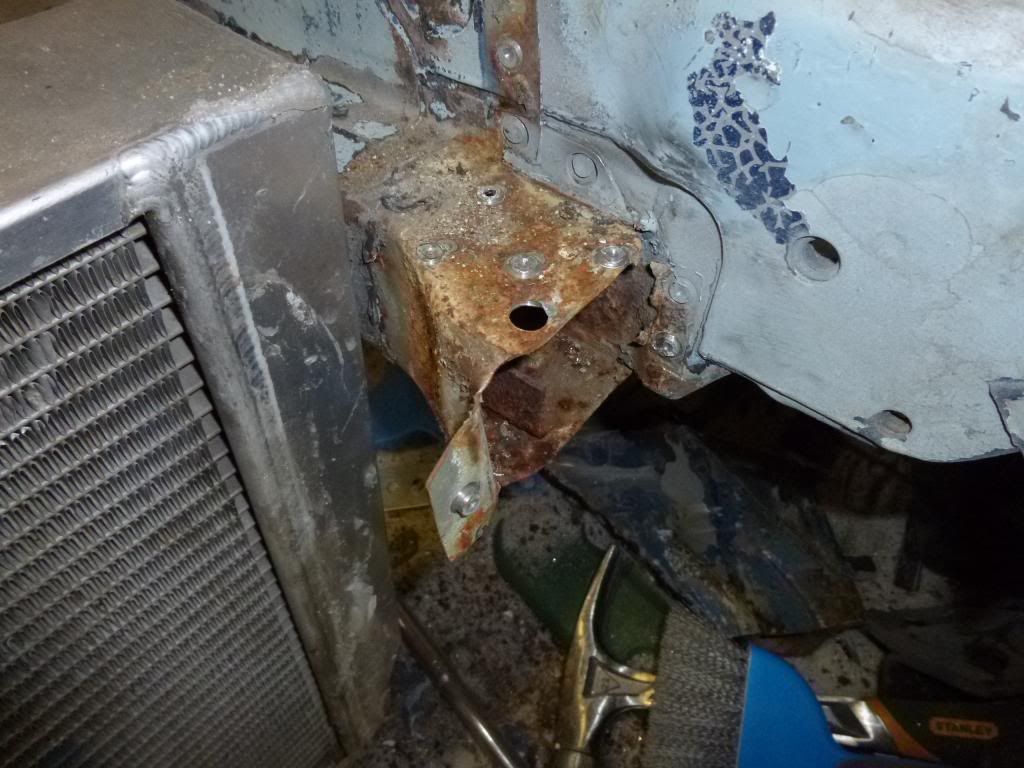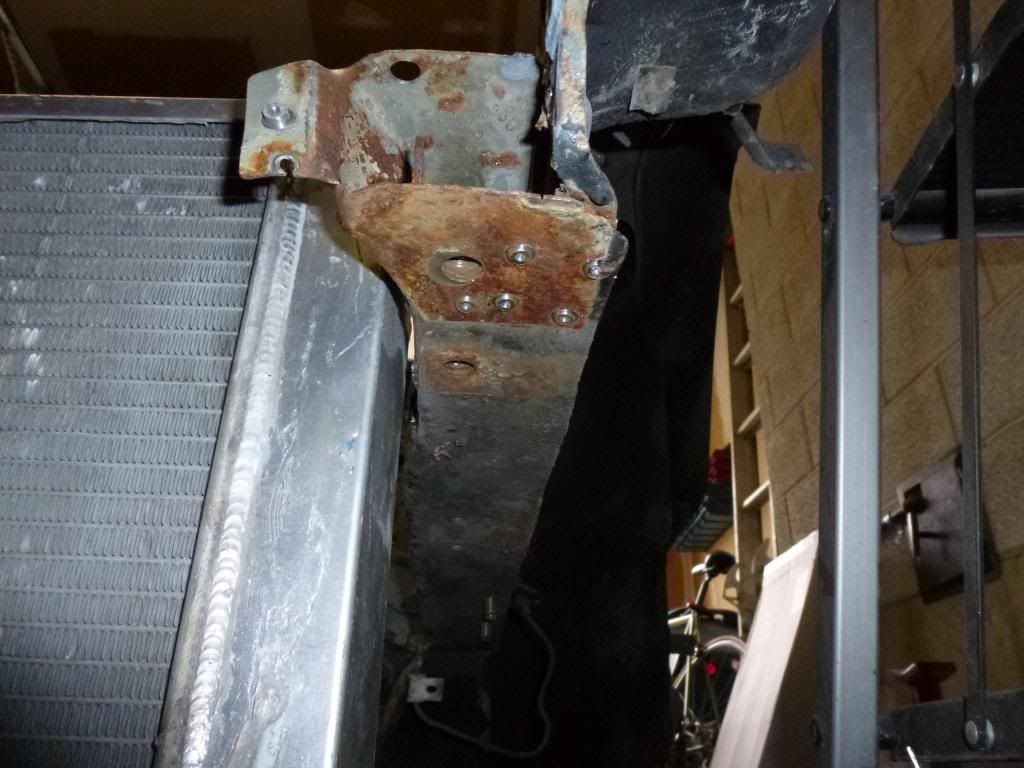 As soon as I cut the last spot weld, the front of the car relaxed and spread out about a 1/4" over two feet.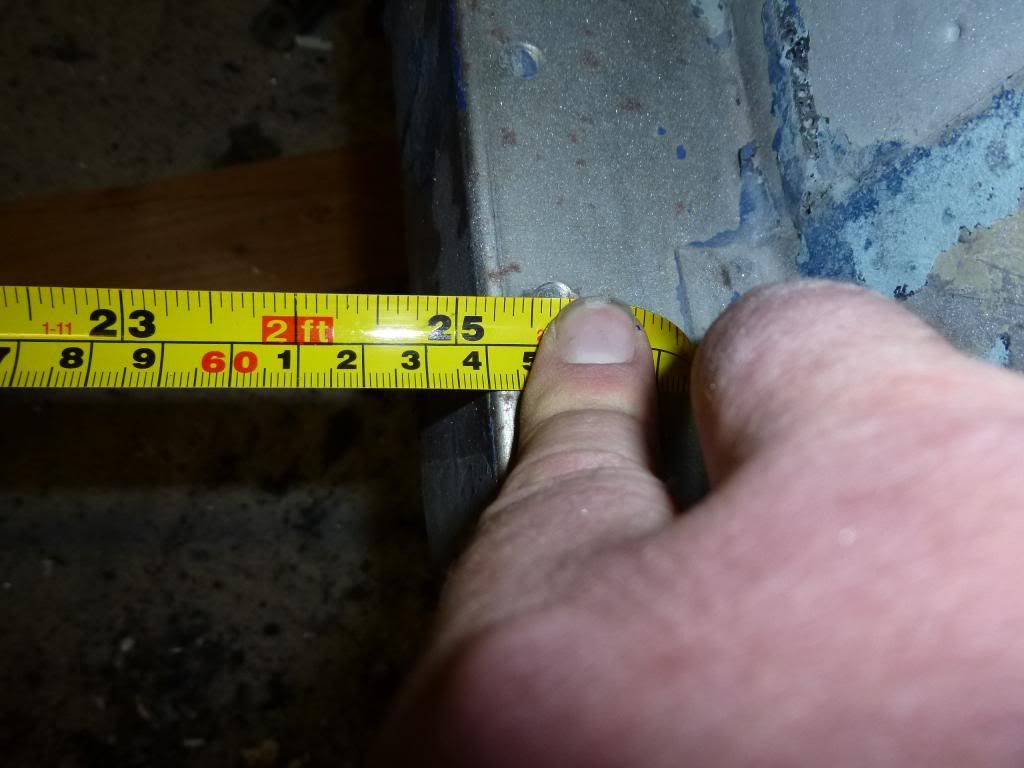 After I removed the lower core support, I decided that I needed to trim a little more off for the radiator.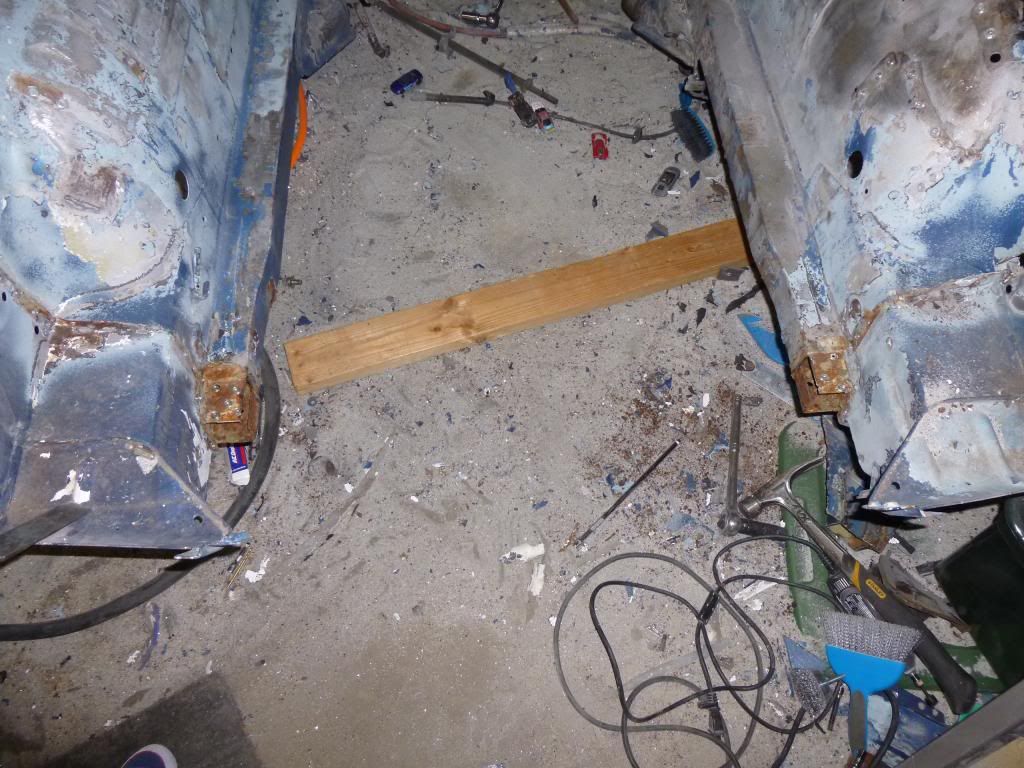 By doing so, this will allow me to remake the mount for the radiator. I will move the radiator forward 2-1/2" and down about 3-1/2"
In measuring everything, it looks like I will be able to mount up to a 4-1/2" thick core for an intercooler, or a 3" core so that I would be able to run a condenser. I am leaning toward not installing a.c. in the car.
Here is a small idea of where I am planning to mount the radiator. Looking for feed back with peoples experience with how close to mount the intercooler to the radiator. I am assuming about 1" would be enough to keep heat saturation down on a road car.