I pulled all the supplies out of the back of the car: spare tire, jack, tools, inflator. Soon this stuff will all be for sale.
Next up I wanted to rip out the old tranny mounts. I took a 4 inch grinder and cut most of the side welds before hitting it with an air hammer. Picking that tool up really saved some time. Hammering from the bottom of both mounts helped break them lose the best.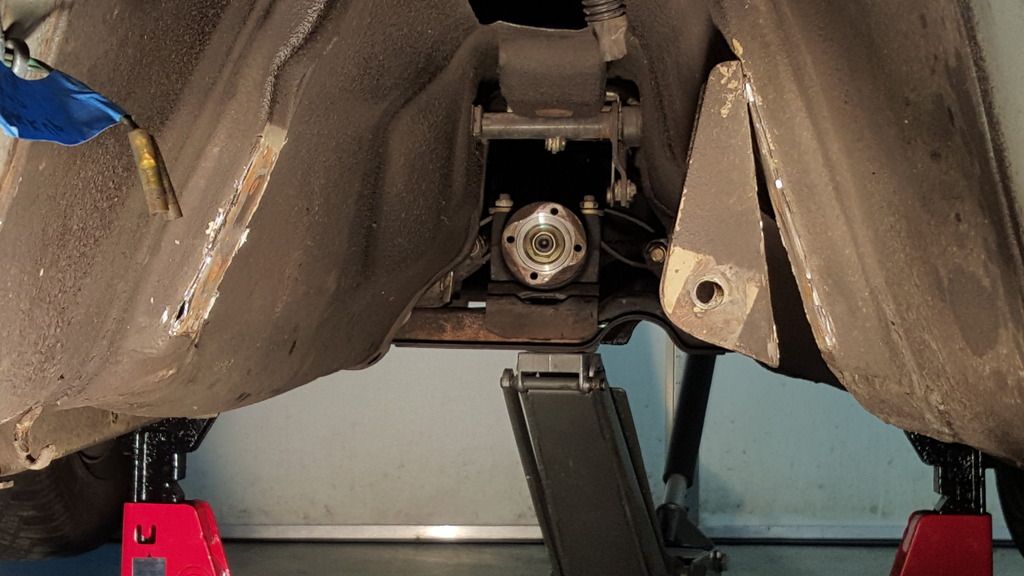 I dropped the front suspension, so I could get to the k member to cut off the engine mounts. I didn't have a ball joint separator so I couldn't get the steering rack tie rod end off of the lower control arm.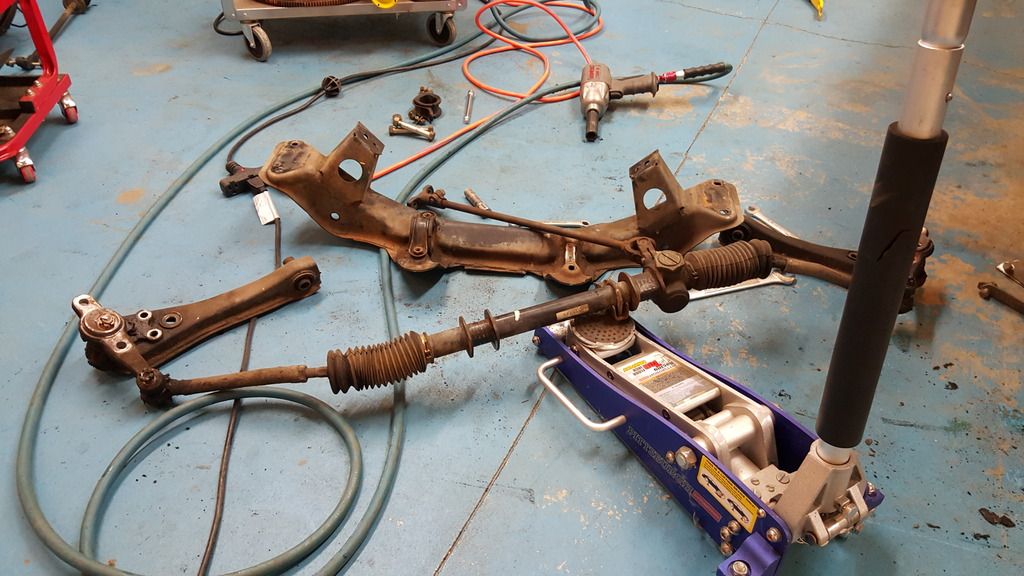 I cut the mounts off and ran out of energy for the day. I will grind down the rest tomorrow. I have the energy suspension bushing kit that will be going in, but I want to sand prime and paint all of the suspention parts. I just need to figure out the best order of operations! My buddy has a sawzall that I will be borrowing to remove the steel collars.
I'm pulling the front brake lines tomorrow and potentially drilling out and removing some of the bracketry in the engine bay.
Edited by Stock Car Mafia, 09 January 2016 - 07:24 AM.