Quick intro and some history on me and my Lady.
Name's, Angel. This my second Z, my first one being a pile of rust held together by bondo and a shiny paint job. Lesson learned there. I was looking for a Fairlady for a few years with no luck and not enough money, it was merely a wet dream back then. Until one day i saw this car for sale and recognized it from a z meet I had attended as a 15yr old. I immediately Emailed the gentlemen (since he listed no phone number, just an email and said he'd reply back to those interested) And impatiently waited for a reply. It took several emails before I got his number, I felt like I was being interviewed (which turns out I was) and then finally he agreed to let me come see the z. The car drove great considering she had sat for quite some time, I was immediately in love and had to have it. I didn't have high hopes though, because what i could afford was about half of his original asking price, but i figured it wouldn't hurt to try. And it didn't! Luck was on my side and, Bob being an older man, told me money wasn't as important to him as finding a good owner for the car, one who was interested in the car itself and not trying to make a profit on a quick flip. He wanted the car to go to someone who was in love with the car as much as he once was when he first purchased it, his only reason for parting with it was the fact that it sat too low for him and was taking a toll on him climbing in and out of it. We made a deal and he held the car for me, never even accepted a deposit from me. It took me a little over a month to get all the money together, then i was on my way to pick up my Fairlady!

Fast forward a little bit and now we're here..
Okay well I'm starting this in hopes to maybe motivate myself a little better in moving forward with this project.
She is a 1973 Fairlady z, I bought her about a year ago and daily drove her for about 8 months, when I started realizing the rain here in florida wasn't helping the small rust she had, I decided to not drive her anymore and park her until I fully restored the car. Well, I actually managed to get a personal loan from my bank to just about completely cover the cost for everything I wanted to do on the car, body and wheels wise. I found the shop that was going to do my work and all that remained was getting my hands on a nice g nose front end. The week I found the front end and was making final arrangements with the seller, murphy's law kicked in. I received a phone call from my mother that my father was involved in a nearly fatal accident in Nicaragua, And that it didn't look like he was going to make it. Without much thought, I called my job got the leave and hopped on a flight to Nicaragua. Upon arriving there i quickly realized it was a very serious accident( long story short my old man got hammered and tried to beat a 18-wheeler around a mountain bend, the semi won.) but it wasn't long after being there that the hospital staff starting going after my pockets, so the $8000 loan i had taking out to restore my z never made it back to the states with me. But the old man lived, and wouldn't have without all us pitching in money, so i suppose it went to good use.
Now, my dilemma. I have a z that needs a restore and minimal money. This is when I decided to do anything i could myself in the restomod to save money.
All work will be done in house by me unless otherwise stated.
Here are pics of how she was when I was daily driving her, I almost feel stupid for ripping her apart cause she looks so clean in the pics, but the rust needed to get addressed.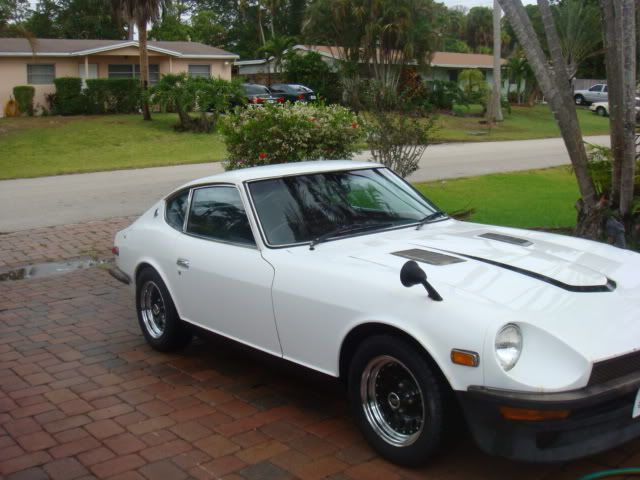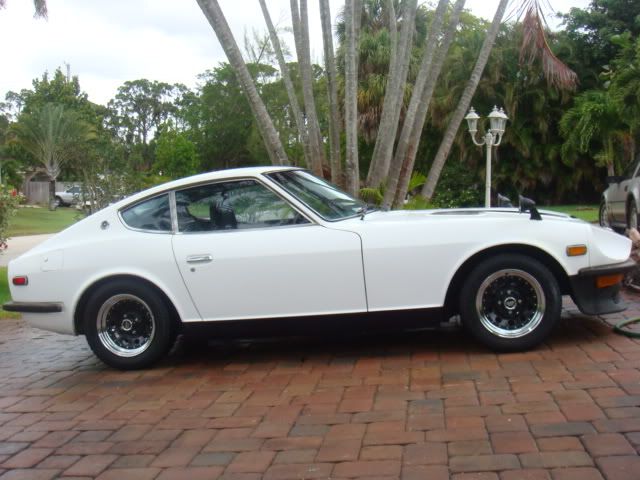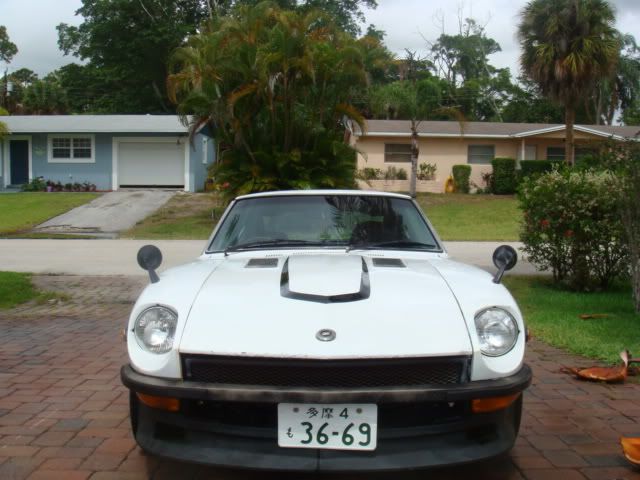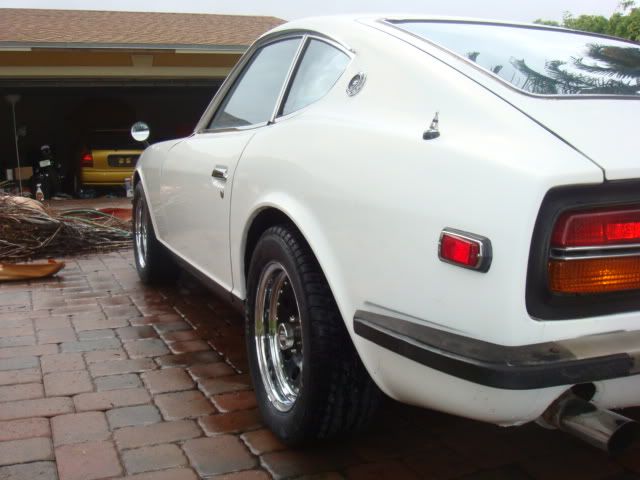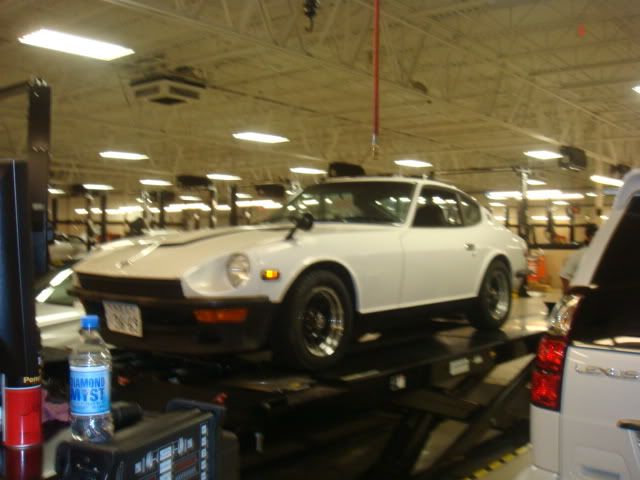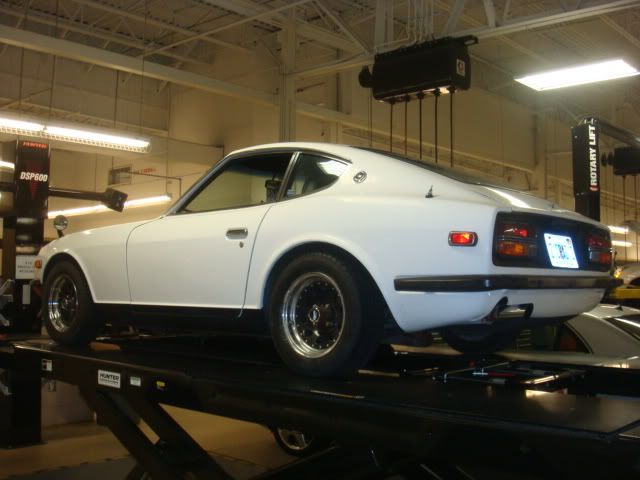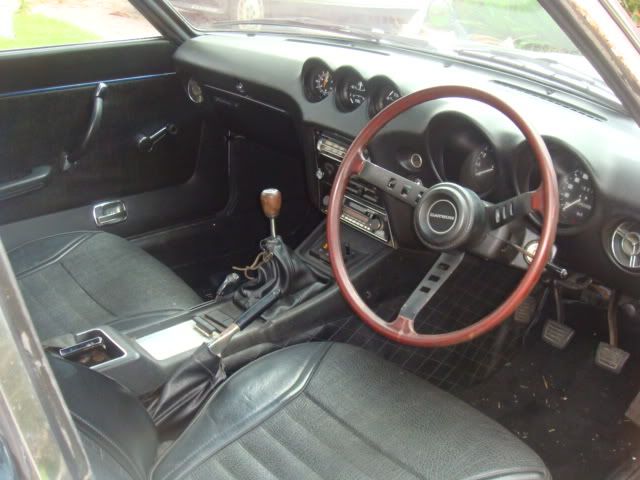 This is actually pretty cool, its a brand new japanese wrench set that was never used brand new just sitting in the rear compartment.



And these were some of the rust issues that concerned me the most
passenger side frame rail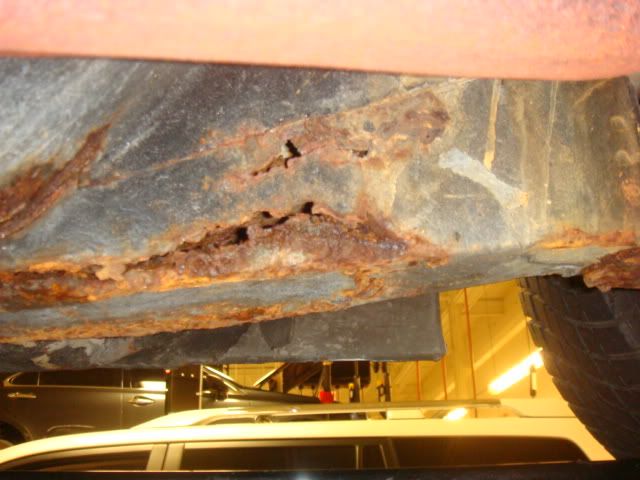 random rust spots on under carriage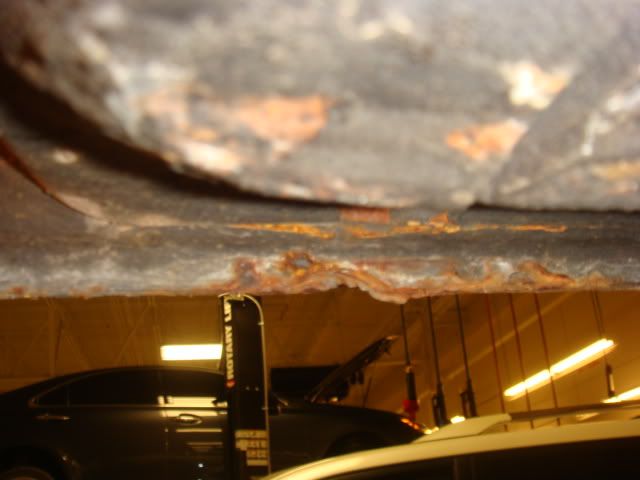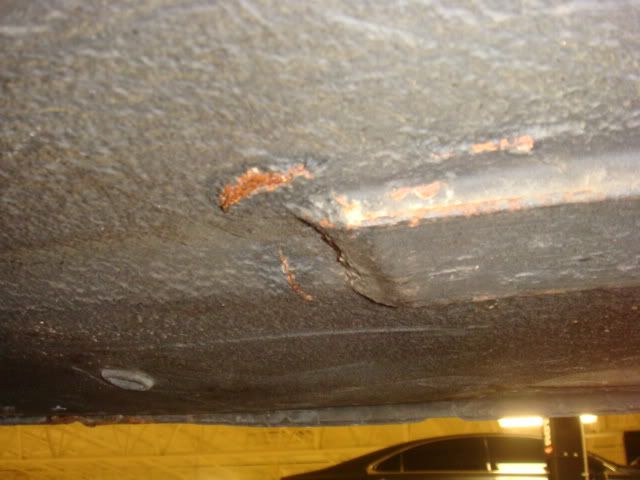 Floors seem solid but that rail is pretty bad from battery acid leaking onto it.

This is her in the current stage, I don't have recent pics. but all glass is out along with most of the interior dash etc. all removed. i found quite a bit of rust underneath the front windshield and underneath the rear window on the hatch. Hatch will most likely get tossed but the windshield tunnel will have to be patched. Most of the white paint has been peeled off. Literally it was so brittle that it came off with a scraper.(the random black spots on the body are rust stopper, I applied it on any surface rust that was found)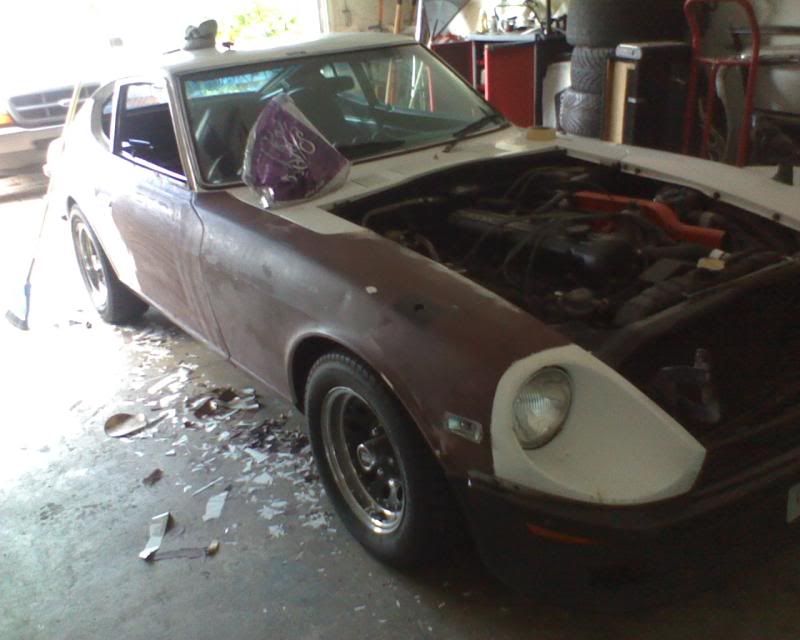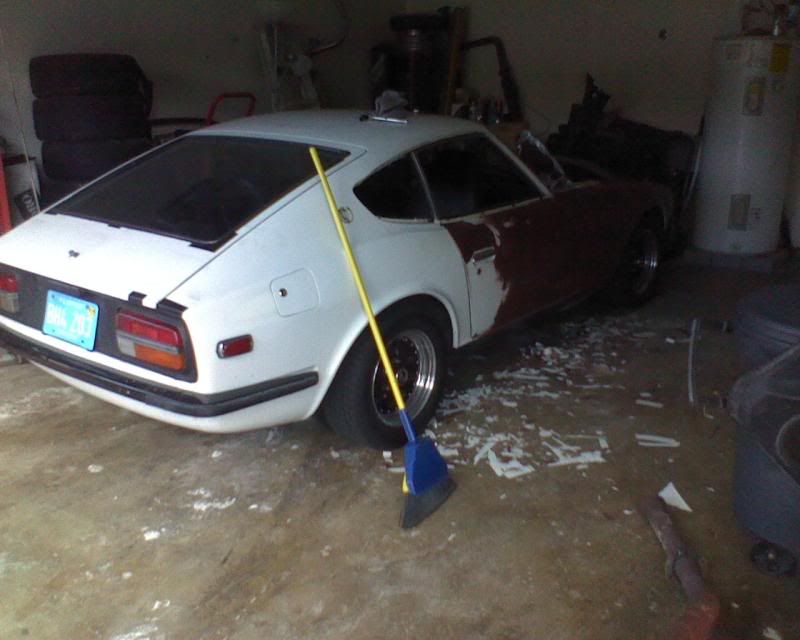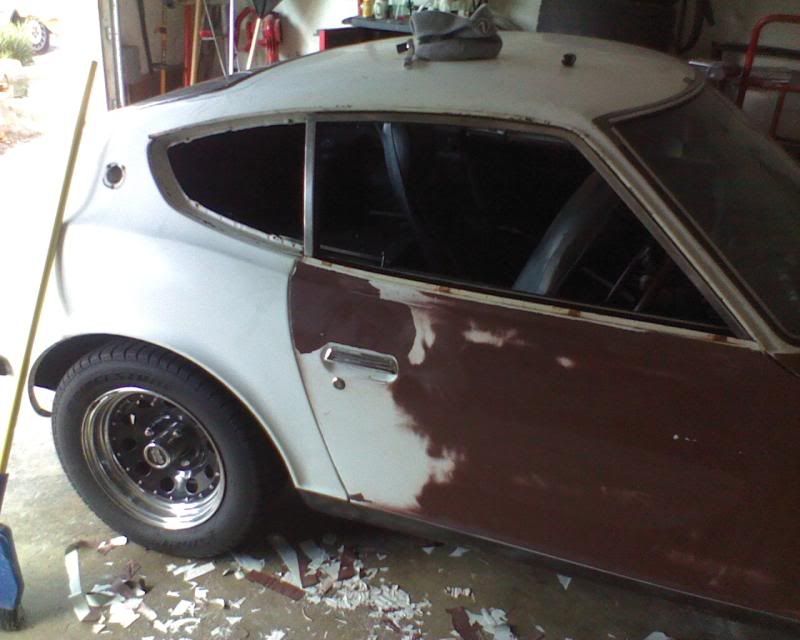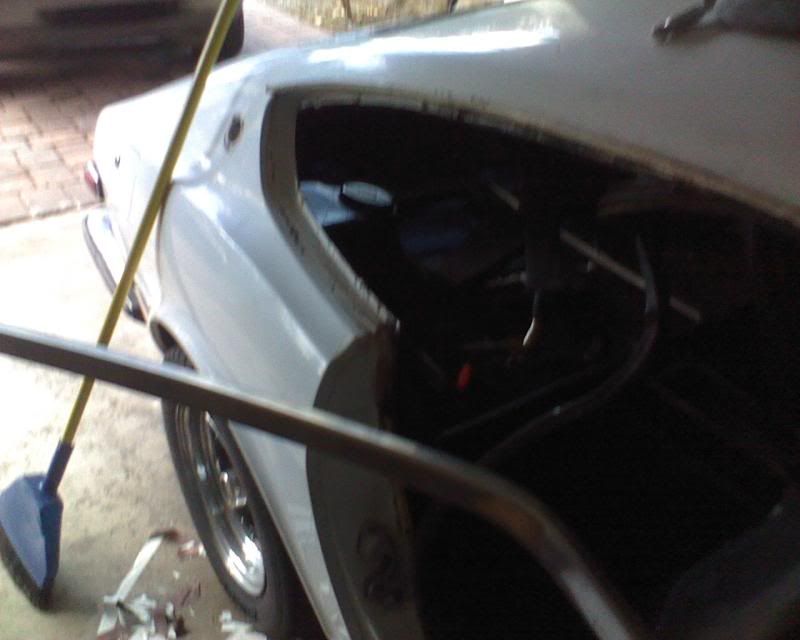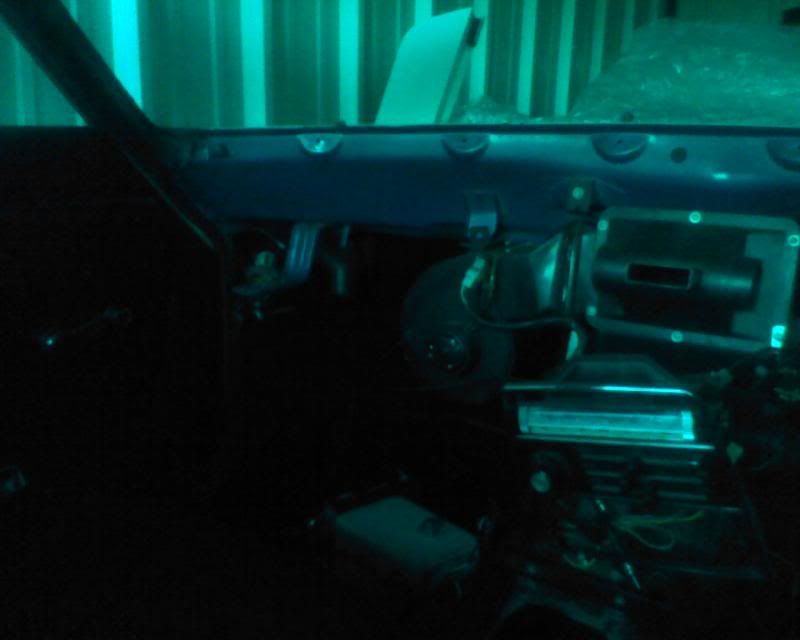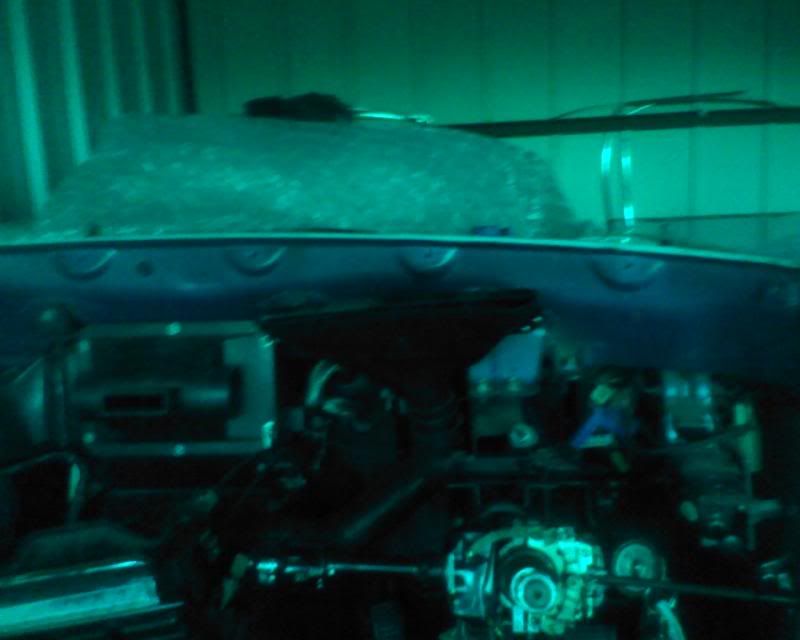 So this is it for now, I'll try to post any updates. Keep me motivated guys! Between working full-time and college this car has been neglected.
Edited by 73FairladyZDriver, 17 August 2014 - 05:46 AM.