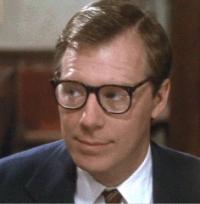 Mr. Green
Member Since 20 Sep 2013
Offline
Last Active Mar 02 2014 12:18 AM
About Me
Where to start...
Its 2013 and I am 28 years old. I have a beautiful wife and 3 amazing boys, Ages 4 months, 4 years, and 5 years. I am a non-prejudiced car lover. That means I am non-partial to any particular manufacturer. I began tinkering at around age 5. I have always had the natural ability to understand how things work. My Mom used to throw away her old VCR's and I would dig them out of our trash. Clean the heads, replace any parts that looked bad with stuff from radio shack. Eventually I moved on to cars, trucks, and equipment. I went to school to learn how to build 1000+HP racing engines only to be disappointed by the lack of answers. Many of the classes and lectures often times sounded familiar which I soon found out to be regurgitation from many books I have read on engine building. If going to school taught me anything...I'd have to say this. "If you want to know how to do something, don't learn from a person who has never done it before, or who only has minor experience. Learn from someone that holds a title to their name for their accomplishments. If the side of their car says "World Record Holder," it probably can't hurt to learn a thing or two from them."
I'm the kind of guy who can think outside the box. I am not one of those car builders that build things form over function. Those guys I call the "Used car Salesman mindset." They get a lot of recognition for how "nice" their cars and how clean they look. But their cars don't get track tested, daily driven, or even a shake down. They are garage queens. And that's nice you put $30,000 into your car, and it looks nice but if I put $30k into a car it's going to be done right, looks great, and goes like stink!
I would say I have an Engineers mindset. It has to function. It has to have good design. It has to be organized. It should see the road. It should cut through the wind and leave a smile on your face. I'm not afraid to cut, weld, fabricate, cnc, machine, adapt, clean, or organize. Yes I have OCD. Yes I am a self educator. But in life, no matter what you do I feel you can never stop educating yourself. If you don't have the money for college... This is my suggestion to you. Call the school you cannot afford to attend and get their reading list for the classes you would take. Get the list of books you would need to go there. Buy them if you can. Otherwise hit the library. READ READ READ READ READ READ! It will be boring at times but how many people going to that school are actually going to sit down and read those books cover to cover. Even without a teacher you will know more than most of the kids graduating from that school. Never stop educating yourself!
---
Community Stats
Group

Members

Active Posts

11

Profile Views

2070

Member Title

Newbie

Age

31 years old

Birthday

September 13, 1985

Gender

Male

Location

Houston, Texas

Interests

Cars, Engines, Fabrication, Education, Books, Movies, and God.
Friends
Mr. Green hasn't added any friends yet.
Viewing Profile: Mr. Green