I've wanted a Z31 for awhile. I'm not sure 100% why, but the S30 are classic and the ZX are okay, but I figured I'd step up a little bit and do something different.
Anyway, she is a NY car (rust), milage kinda high, no reverse, clutch is slipping, a few oil leaks and a multitude of other misc. issues.
She does run pretty good. Starts right up, boost is great. Keeping her all stock until I learn some.
I'm into her for $1000 and a horrid ride down Hwy 27 in stop and go traffic for 95 miles to Sebring! I can't for the life of me figure why anyone would live down that way though, race track aside.
I did score a sandblasting bucket 1/2 mile before picking the car up for $5!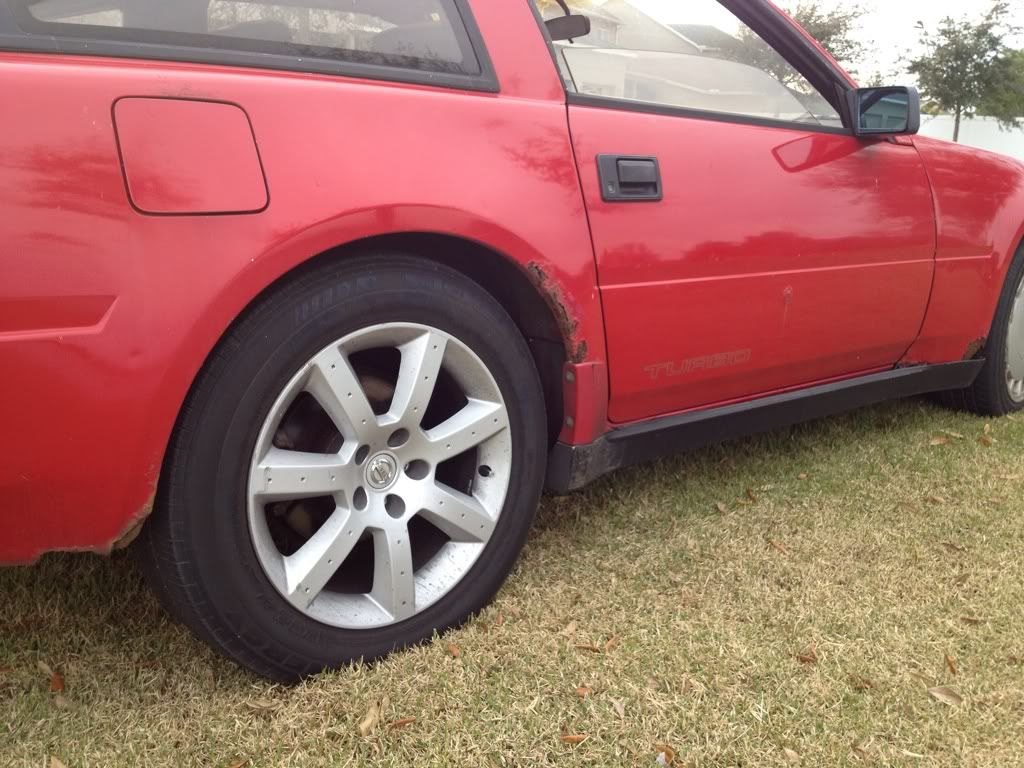 Edited by JSM, 21 January 2012 - 06:25 PM.