Gang, Here's the Data in JPEG. Also, I will be linking the video to the article later. I'm trying to get as much to you folks as quickly as I can, so be patient!
The numbers on the left under each test title will correlate to the article I wrote.
How to "read" the data being provided… A little explanation of the fields…
C coefficient (of)
D drag
F front
L lift
M moment
R rear
C LF front lift neg # = lift, pos# = down force on front end
C LR rear lift neg # = lift, pos # = down force on rear end
Y M yawl moment pos # = right side down, neg # = left side down
Q down pressure on entire car measured near center of roof
C PM pitch moment pitch of car front to back neg # = front is down pos
# = rear down
C S side force neg # = left side drag pos # = right side drag
C RM = roll moment (Not as applicable to our cars)
Drag HP horse power needed to overcome drag
Drag lb coefficient of drag expressed in lbs for both front and rear
Mike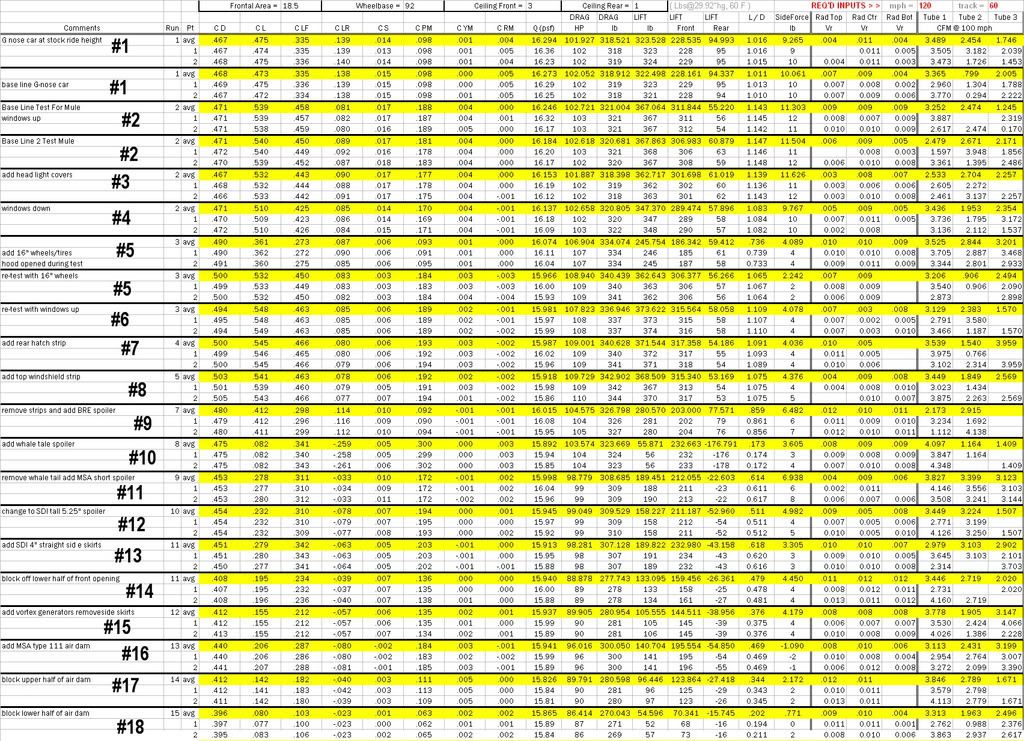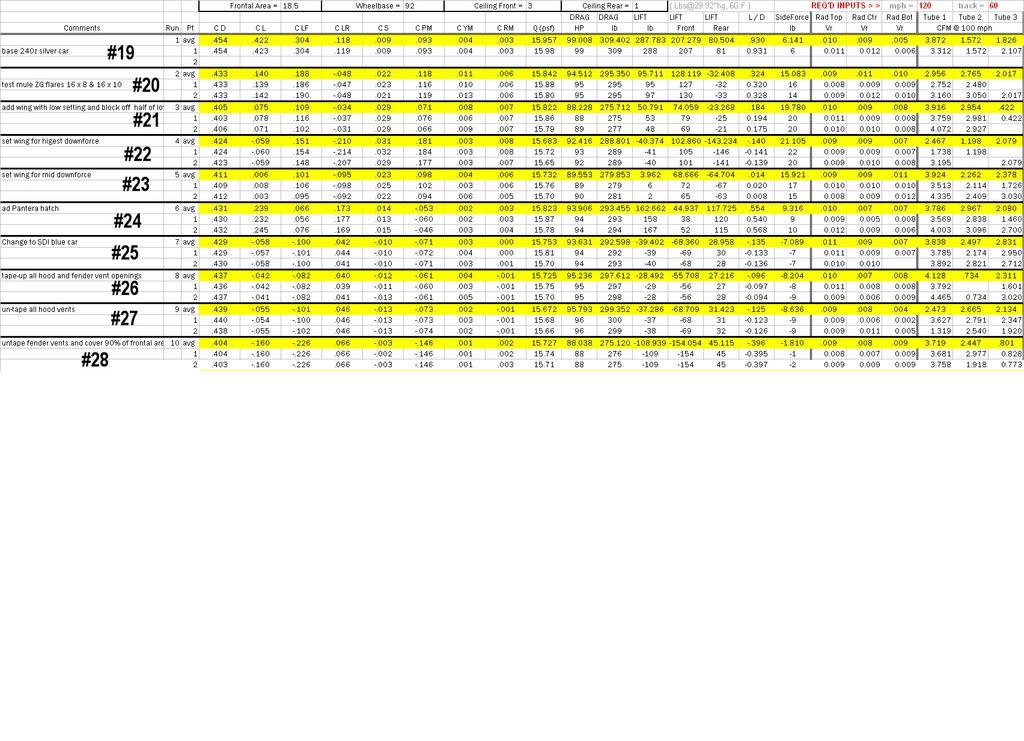 Edited by RTz, 27 November 2009 - 02:18 PM.