Ratchet started life as a 1977 280z.
Where she ends up has yet to be determined.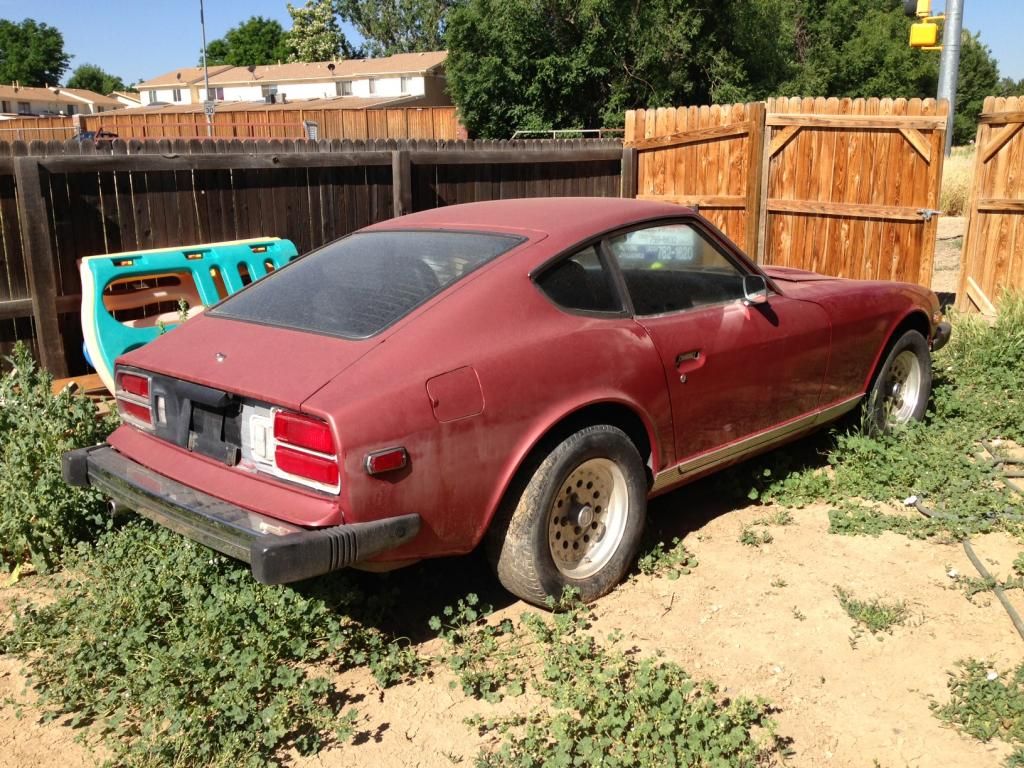 Ratchet belongs to my friend Sigfrid, whom I met four years ago as he embarked on a V-8 swap into a FD Mazda RX-7.
We labored for three years, constantly battling the fact that the chassis was trash, before he sold it on. We enjoyed the process though and when circumstances allowed, we started talking about a new project.
I was fixated on a Z- specifically a pre-'75 Z- almost from the beginning.
This was primarily due to Colorado emission laws; any car older than 1975 is exempt, anything newer is not.
There is no "25 year" law anymore.
The simplicity of the era also appealed.
We knew we were going to alter the car quite a bit and the less clutter to work around, the better.
Sigfrid however is much more capricious and for weeks I was swamped with forwarded craigslist ads ranging from Lotus to Evo.
Slowly we began to converge on Z's though...it was inevitable.
We began to seriously discuss a couple of promising examples when suddenly one Friday night, he emails and says he's bought a car
and we're picking it up the next morning.
I was a bit taken aback.
Especially when I saw it the next day.
We work out of Sigfrid's home garage and had decided that mechanical work of any level was doable but bodywork was not.
Both of us had previously owned early Z's and were well aware of the common rust issues.
We wanted as good a body/paint combo as we could find and this car was...awful.
Seemingly.
The seller is pulling the old "I have another buyer coming in a half hour, so make up your mind" routine.
I'm urging "walk", Sigfrid buys the car.
We don't even know if it starts.
"Course it does" says the seller and sure enough it does.
Sigfrid hops in and I follow him the eight miles to his house.
He actually drove it.
We had spent maybe ten minutes with the car before the sale, another twenty minutes driving over and now, for the first time I finally could inspect what we had.
Yikes!
How this car started and drove was a miracle beyond understanding.
The spark plugs were in finger tight, every vacuum hose and rubber boot was cracked/broken, three of the wheels were missing lug nuts and the tires were dry rotted (one tire, already removed from the car, exploded all by itself two days later).
We decided the car really wanted to get to a new home and dug deep to make it happen.
Trying to capitalize on all the mistakes we'd made on the FD and utilize the experience gained, we'd decided that the very first thing we'd do
was strip her bare and examine the chassis in detail.
She was up on stands with the wheels off (lug nuts finger tight, too!) within the hour.
And the love affair began.