I figured that since I was going to put these headlight covers from MSA on my car, that I would do a little write up for those that are thinking of doing this mod. It's about time that I do this anyway; I've had this kit in my garage for about 2 or so years now. But anyway, here we go.
In the box were 2 headlamp covers, rubber seals, and all of the tabs, screws and sticky 3m double-sided tape to either mount this kit with or without drilling into the headlamp buckets. I chose to hard mount the covers to the buckets with the self-tapping screws because I just do not trust the double-sided tape to maintain a tight bond. For too many years I have had problems with those tinted rain deflecting window cover things on my truck.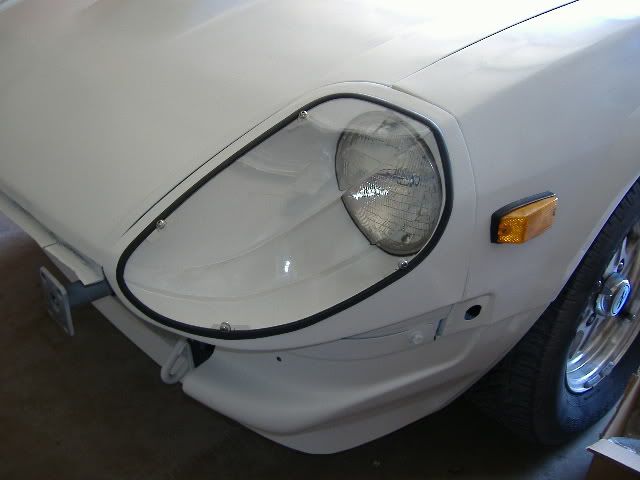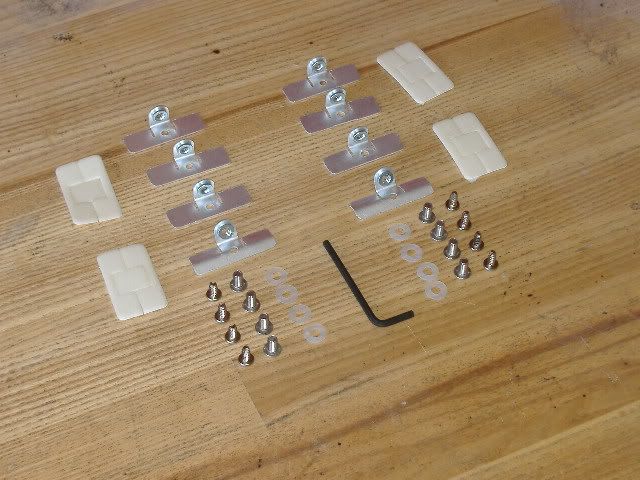 The steps:
While holding the lens with seal against the bucket, place a strip of low tack tape opposite of the lens mounting holes on the headlamp bucket. You will be marking the hole locations on this tape.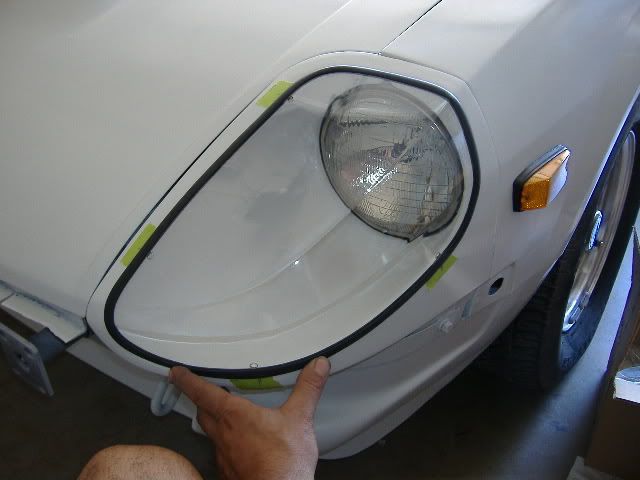 Using a pencil, mark the hole locations directly across from each hole.

Thoroughly clean the surfaces in the headlamp buckets with a glass cleaner or such as to remove all dirt, oily film, or car wax. You will be sticking the tabs to these locations shortly.

Peel off one side of the double-sided tape and apply it to the backside of the mounting brackets.
Cut the template from the directions sheet and use this to measure the locations for the brackets.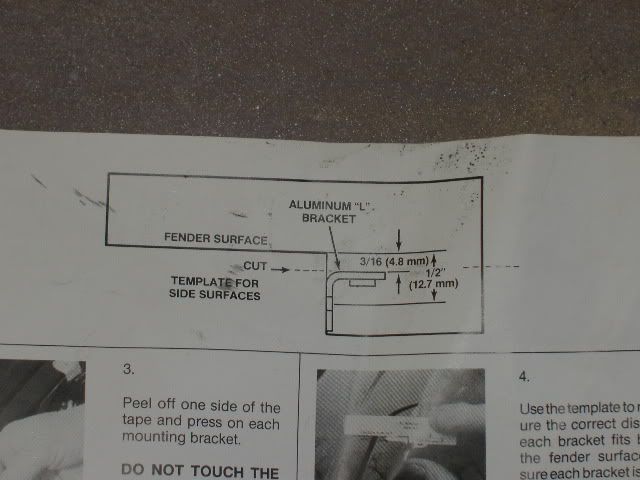 Hold the template across the earlier penciled marks and press the brackets up against this template lining up the mounting holes. Press firmly for a moment to help insure adhesion.
Test fit the lens into the headlamp bucket now to insure that the holes do line up. It's better to adjust the brackets now than later after the tape has set. If you are not going to drill holes into the buckets to hard mount the lens, then you now need to leave it alone for 24 hours for the glue to set. If you are going to do as I did and hard mount these into the buckets, then move on to the next step.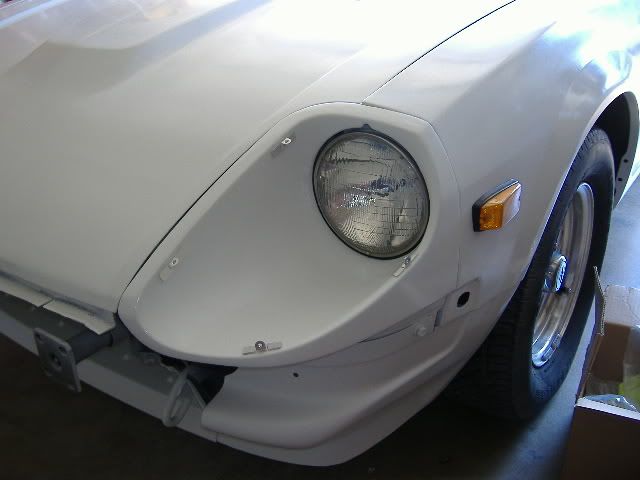 Using a 1/8-drill bit, drills a hole through the mounting brackets and using the supplied self-tapping screws, screw them into place.

Now install the lens into the bucket again using the supplied screws and nylon washers.