As you can gather from my previous posts, I made a 3D model of the 180 degree exhaust manifolds. From that model, I produced manufacturing documentation for a CNC pipe bending machine. In the documentation, pipes for each cylinder are defined as a series of the following information: straight pipe to be feeded before next bend, rotation of the pipe in respect to the previous bend and angle to be bend. The bending radius is the same for all bends because of the tooling. The material used was 42mm pipe with a bending radius of 70mm. Due to the limitations of the machine, certain consecutive bends are not possible and some extra straight pipe feed is added. This ment that I got a pile of pipes requiring some extensive cutting to the correct lenght and welding. Still much more straight forward since you have a paln to work with. So this is what I got:
The pile includes all pipe work as per 3D model and some extra pipe in the places where two consecutive bends are too close to each other (all extra pipe was marked by the manufacturing shop to ease my work), materials for the collectors along with retaining springs and holders.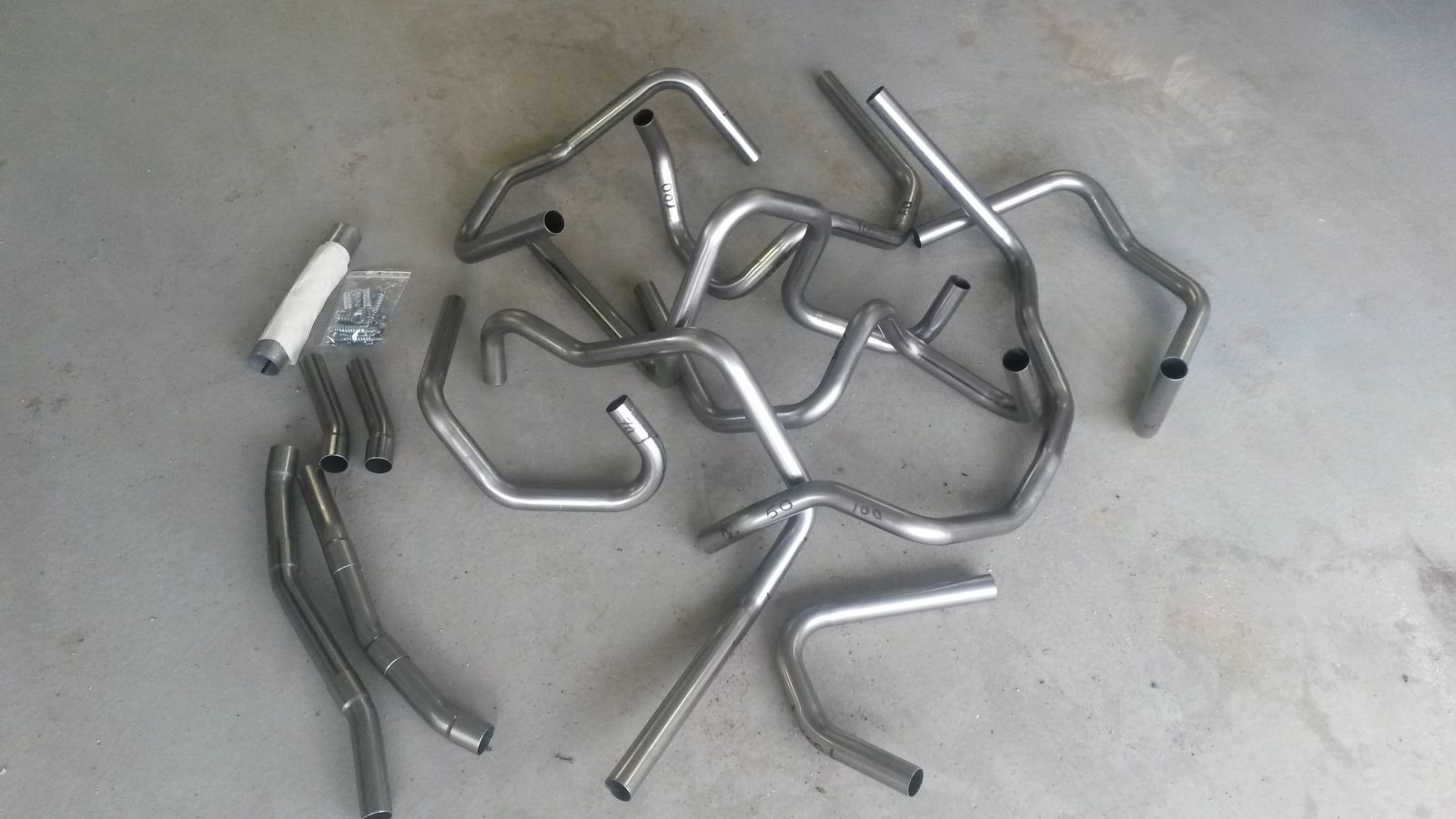 I made a jig to locate the pipes on the collector.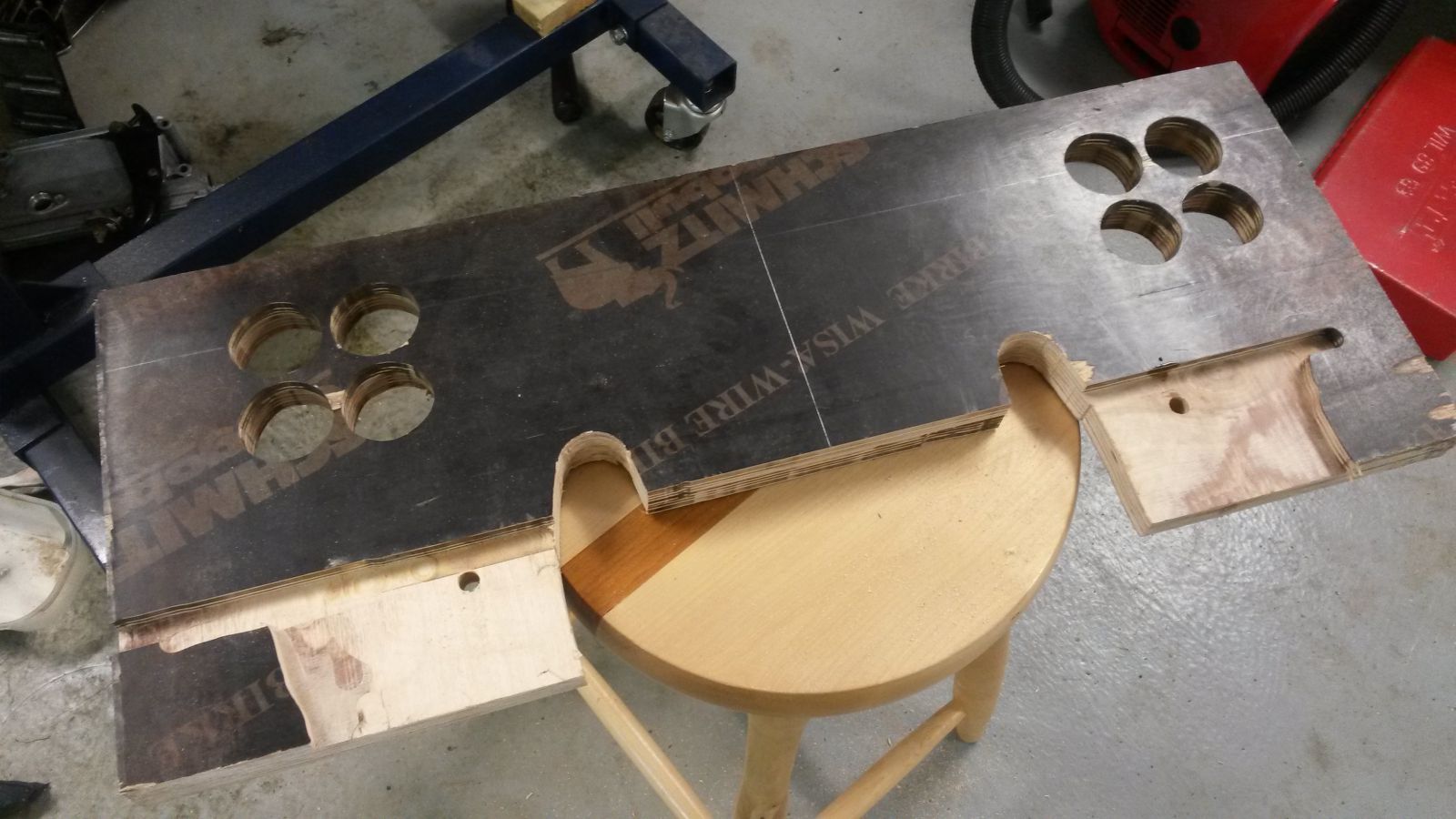 Jig in place.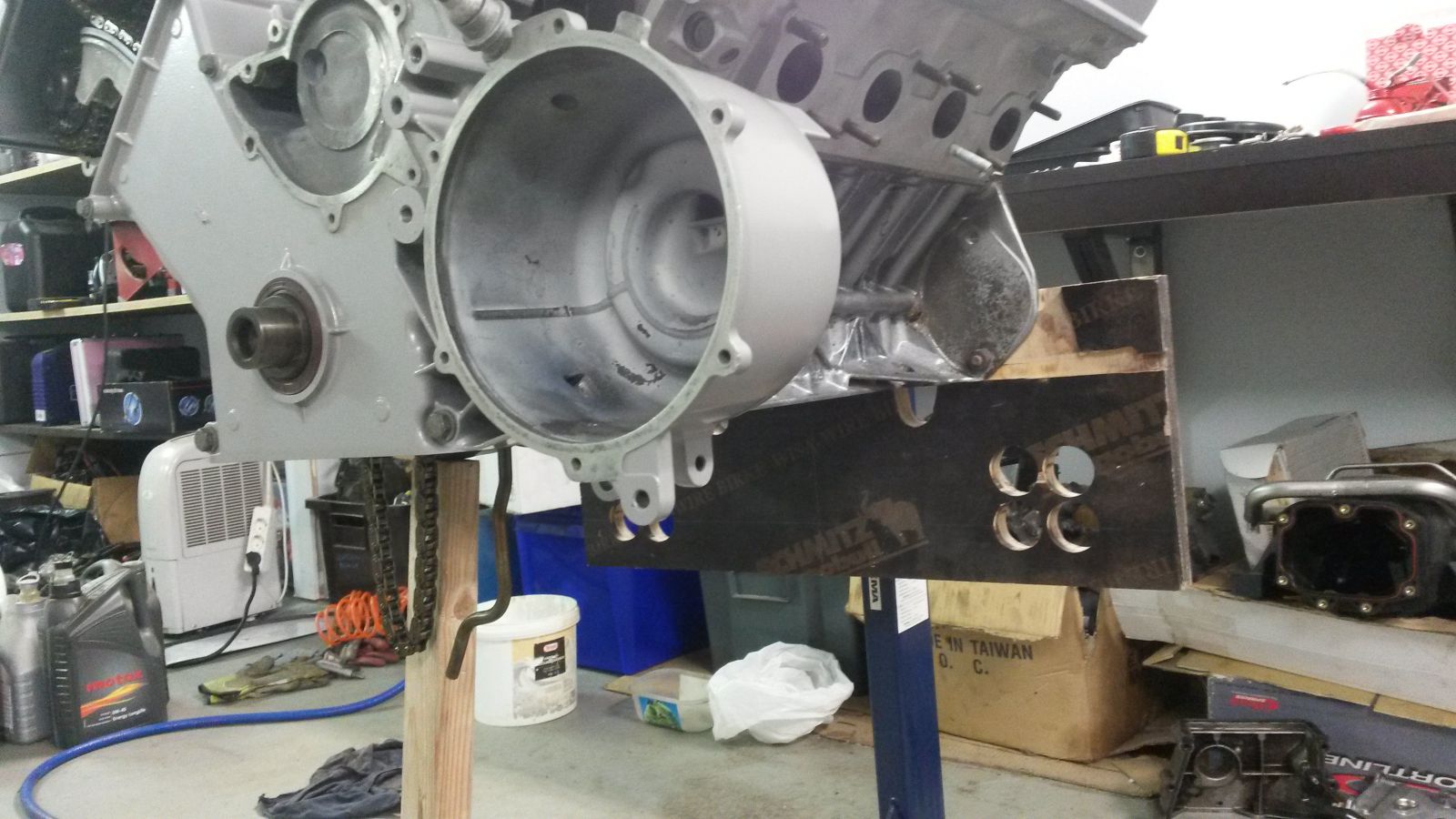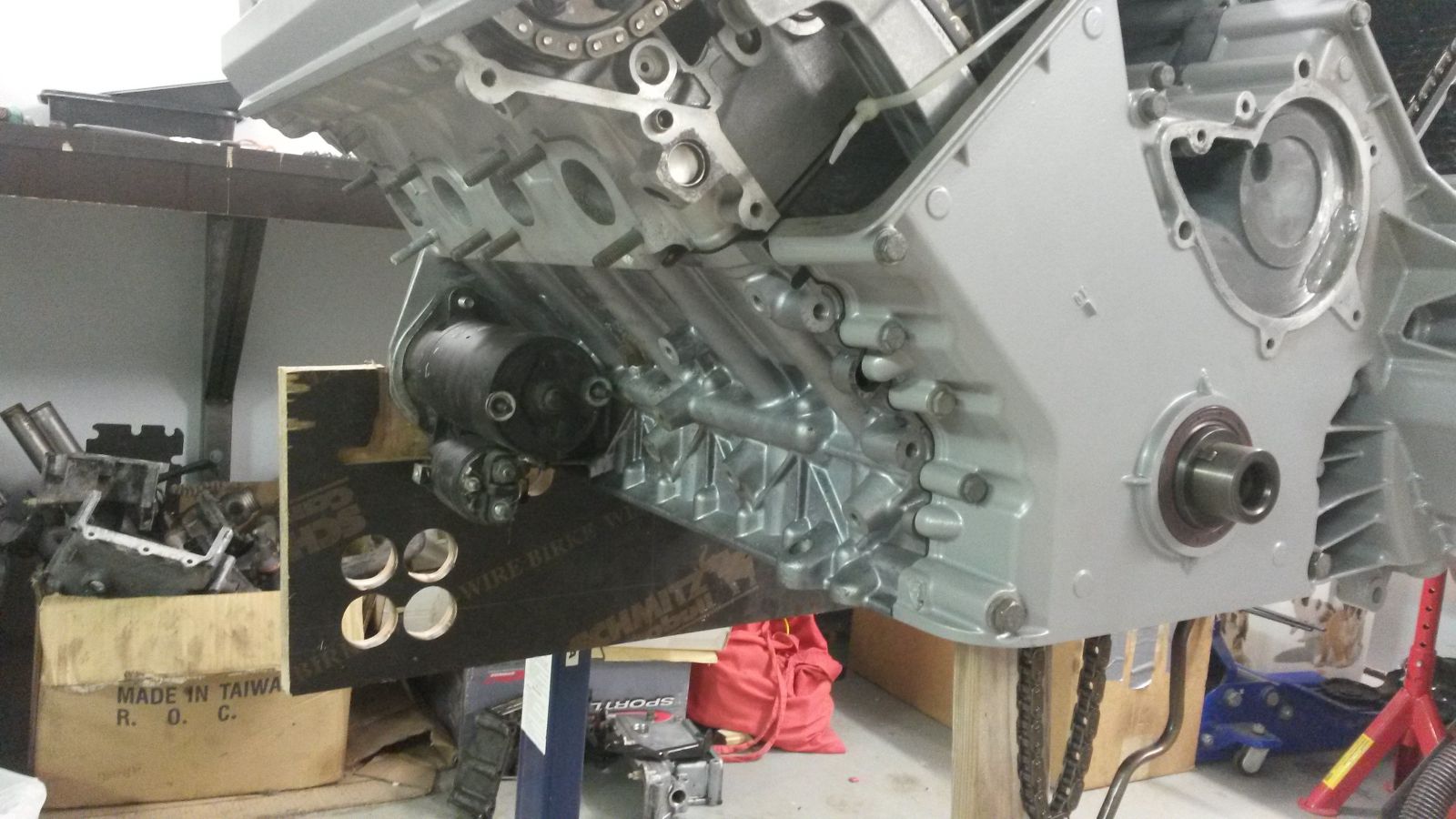 I started with the center cylinders since those are the ones with exhaust pipes running to the other side of the block to combine with their 180 degree counter parts. I now have 6 out of 8 all tach welded in place. I've been working at a "two cylinders per evening" pace.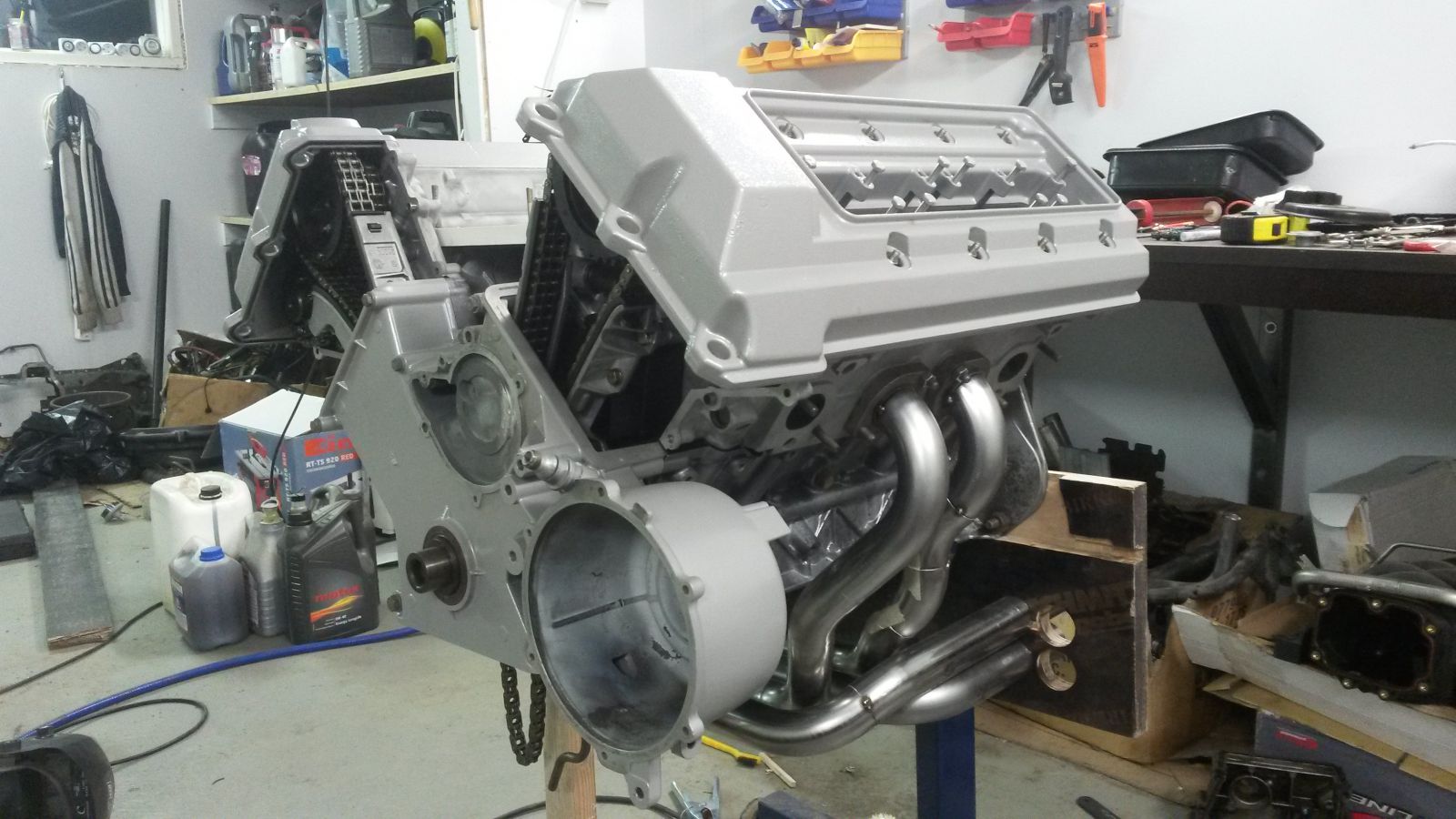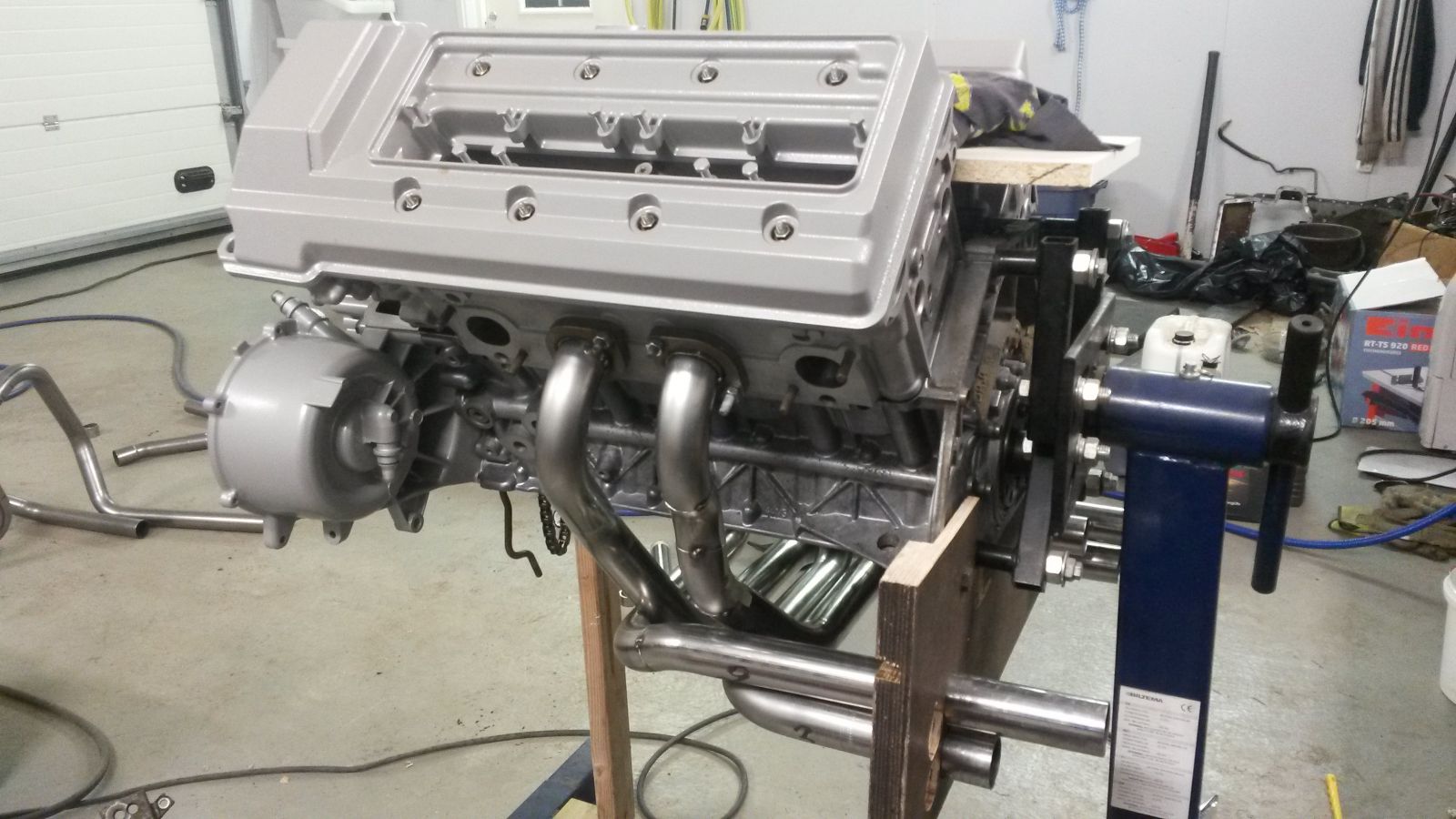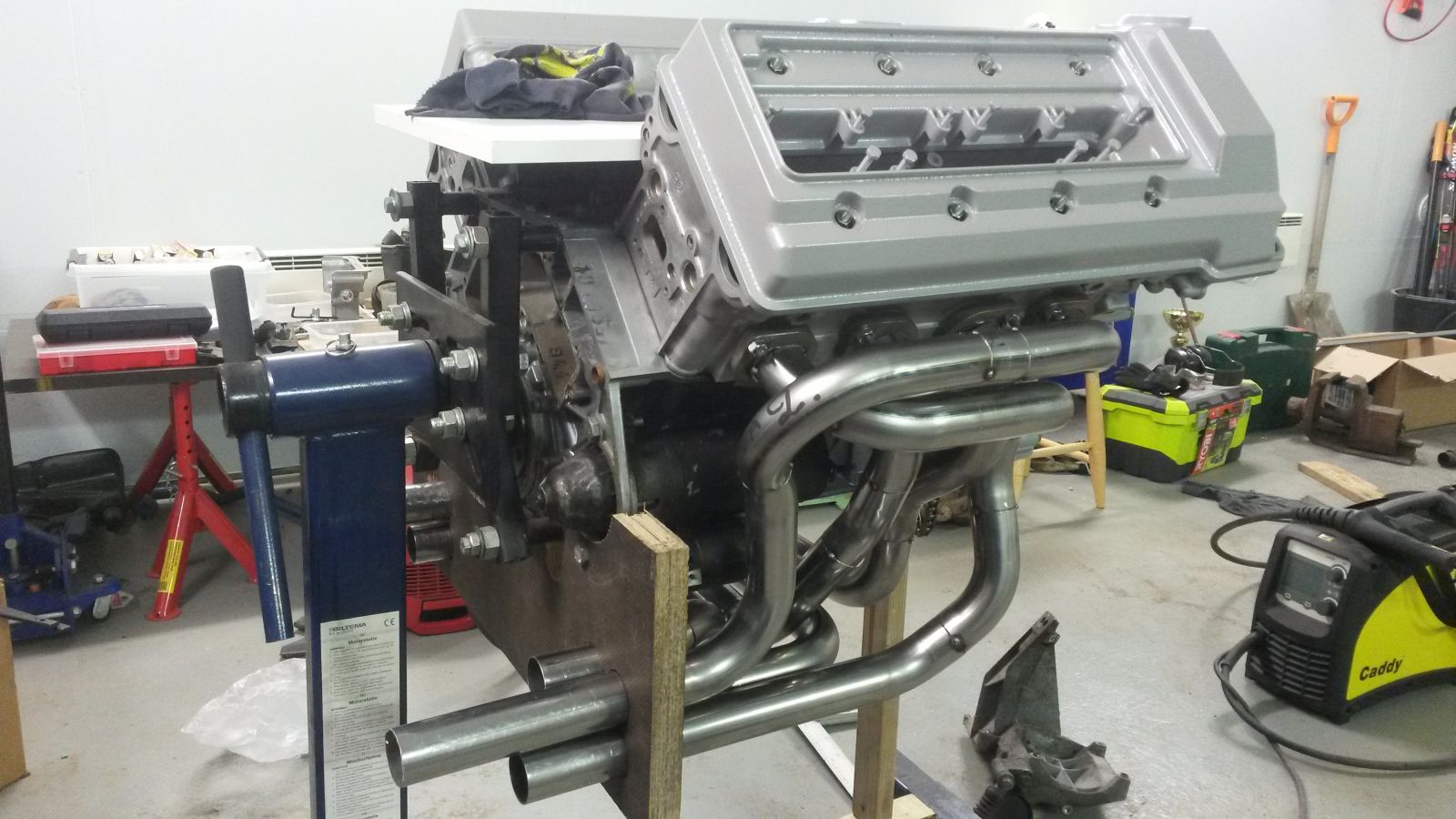 This is the money shot: