When it came time to start repairing the rust my 240Z body I was trying to figure the best way for me to make the repairs. I have a full metalworking shop including a tig, mig, and spot welder so I had a few options to play with. I had been using some pretty awesome adhesives on my foundry patterns and thought I would investigate it more. My theory on the adhesives was that it would be better in two ways. The first would be no metal fatigue from the weld and the second would be superior strength because of th increased contact area. I did some research on the web and found that panel adhesive is some pretty spectacular stuff. I found plenty of tests where the metal would tear before the adhesive would fail. I purchased some SEM 39747 panel adhesive and an application gun.
Here's a shot of the first repair I did. This was not one I was looking forward to repairing. I decided that this was going to be a worst case test so I did a minimal of surface prep on the back side of the ¼ panel.
I roughed up the galvanized a bit and laid a pretty good sized bead around the piece. I was able to wedge it in place from behind. On other repairs I ended up using tech screws to hold pieces while they cured.
Here's a shot of the repair. Notice how easy it was to repair the section between the ¼ glass sill and the patch panel. I just filled the groove with panel adhesive.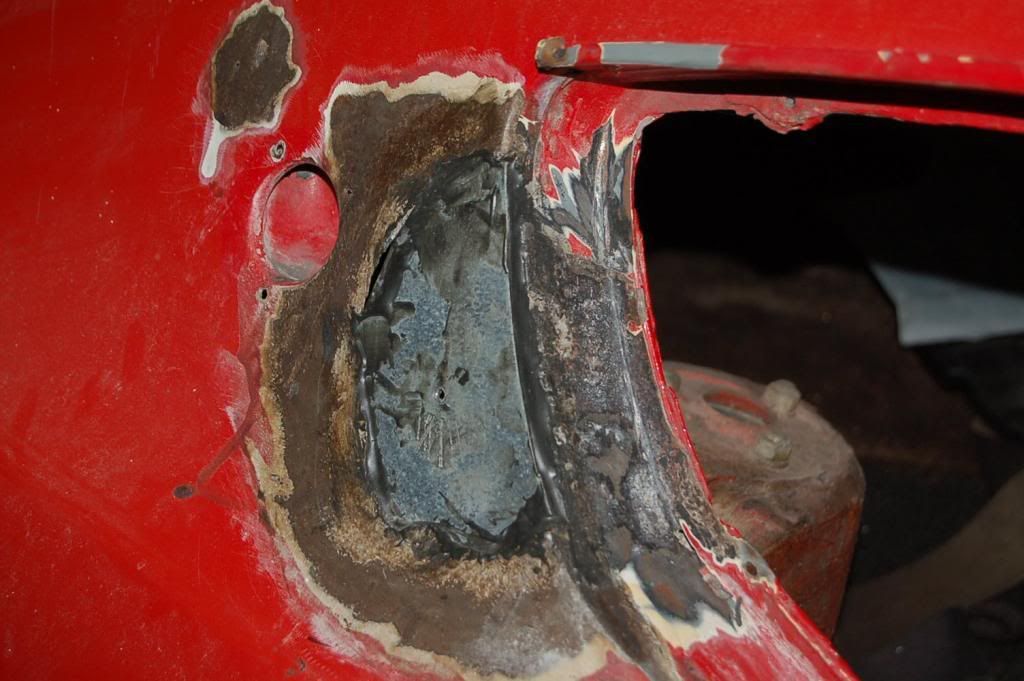 I let the panel cure over night and gave it a few shots with the palm of my hand. Man was it solid, It gave off a thud like it was a solid panel. I made this repair about six months ago and have periodically rapped it with a rubber hammer and it hasn't budged.
Here's a repair I did this weekend.
I'm splicing in a repair panel on the bottom of the ¼ panel. The black stuff is por-15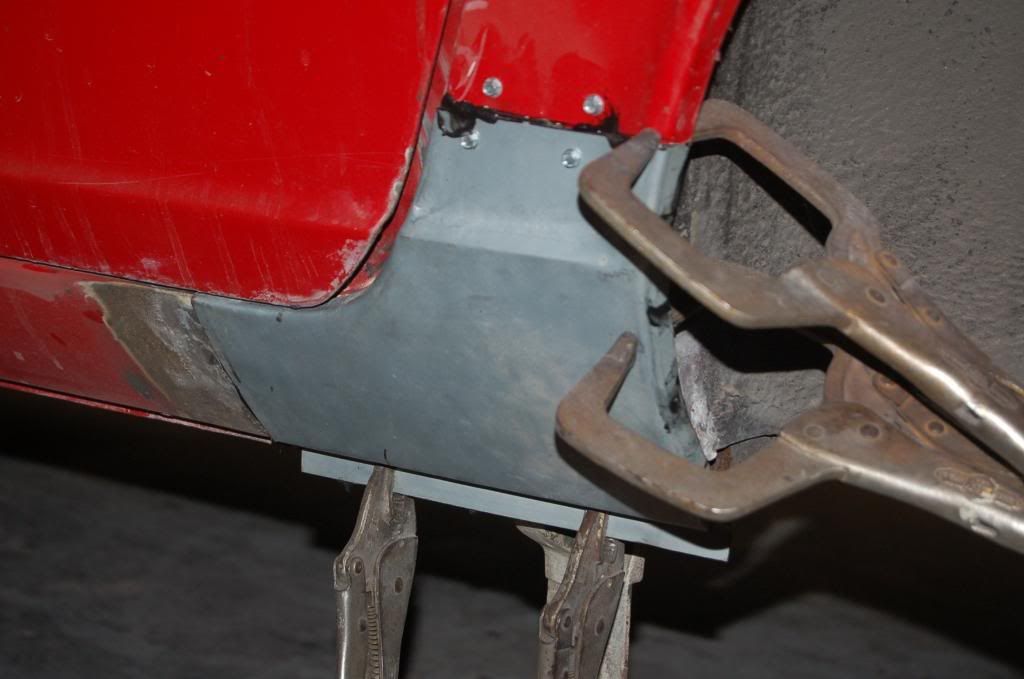 I made a backing plate out of the left over material I cut from the patch panel. I screwed the backing plate to the inside of the ¼ and then screwed the patch panel to it. I then disassembled the piece and got the adhesive gun ready. I reassembled everything but this time with adhesive on all of the contact areas.
I made sure that I had a large enough bead so that it would create a water tight seal as well.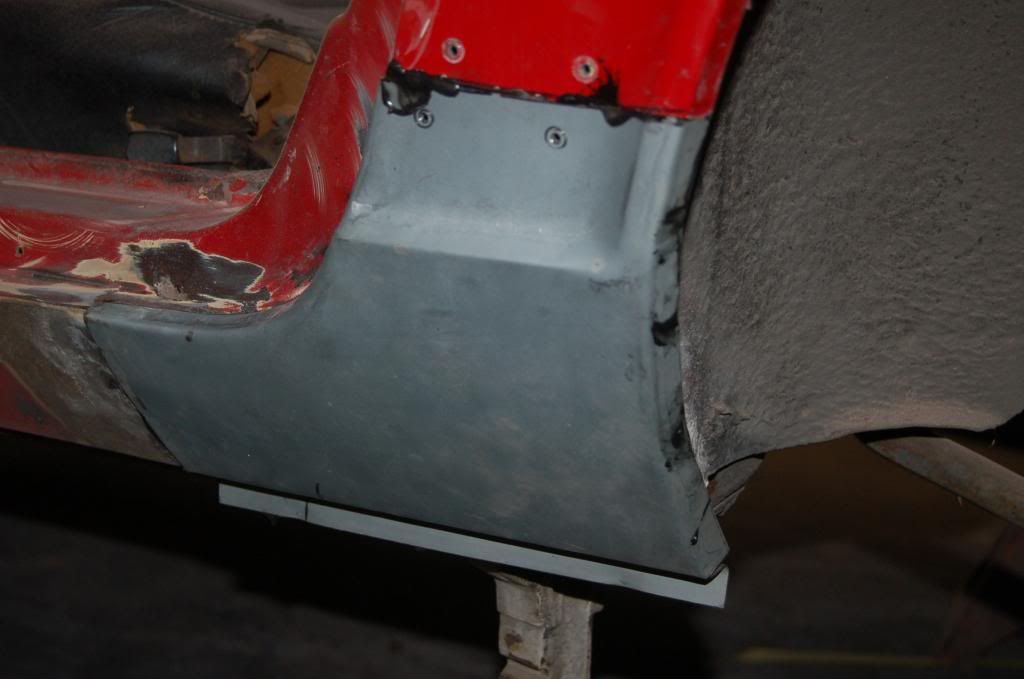 I stripped the clamps and screws this morning and man am I happy with this repair. It was a whole lot easier than welding and has rigidity about it that you don't get with spot welding.
I'm not sure of the long term effects of this but I read that BMW is using adhesives to hold on frame rails so they must be believers!
Derek