The motor is an RB25 non turbo.
So I was having some performance issues, motor seemed down on power a bit and I was getting some starting problems. I would start the car and it would die, had to blip the throttle to get her going. I suspected the old in line fuel pump needed replacing so I put a new Walbro 255 in as shown here with a pre filter to catch any gas tank debris. Also changed the fuel filter while I was at it.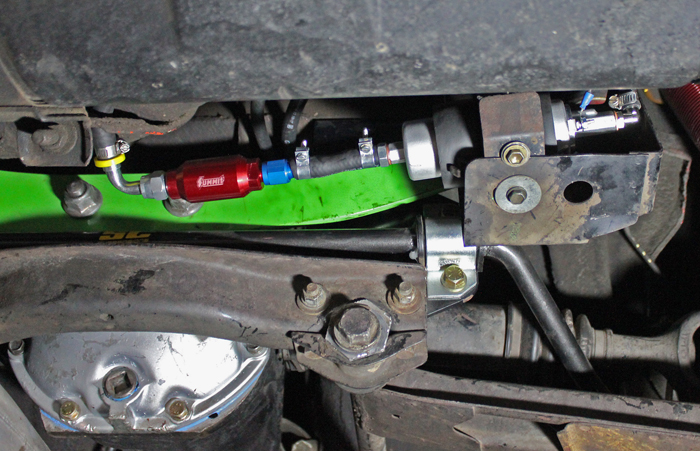 After I did this the fuel pressure was maxed out on the gague. I searched around and heard the rb25's fuel pressure regulators don't do well with a high pressure fuel pump like the Walbro 255 and an adjustable regulator should be fitted. So I bought an afpr and the issue still persists. Turning the fp down does nothing. When I key on the fuel pressure does it's normal thing and it will hold a psi within the normal range but once the car is started it maxes out. The car runs and can be driven this way. I've heard high fp can be a kink or obstruction in the return line but no kinks and what are the odds an obstruction happened right when I changed the pump, I never even touched the return line during this whole process. Any ideas? I'm at a loss here..