Since we have so many newbies asking so many questions, I wrote up this faq with links and pics (most from my own conversions) for hybridz. Please feel free to correct any info and add your own.
jmortensen's FAQ is also listed in the
FAQ section of the forum here
Mods, please STICKY this:
Front Brake upgrade options:
Toyota 4 piston bolt on conversion
Description: direct swap, only modifications needed are to trim the dust plate and bend brake lines. MSA offers this as an overpriced kit
here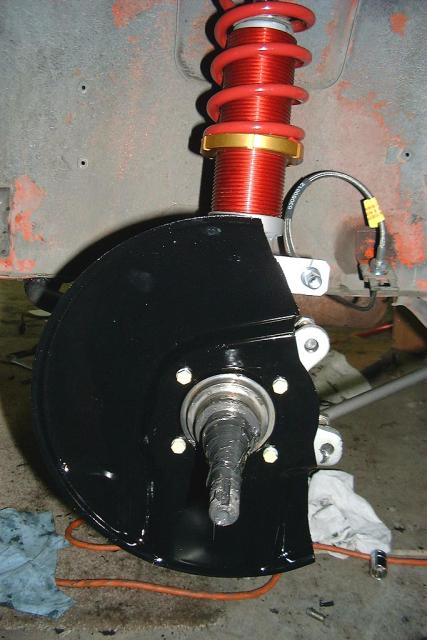 trimmed backing plate
Parts needed:
-a pair of calipers from a 79-84 toyota 4x4 pickup with S12 stamping on the side. Napa carries these rebuilt units for about $50-60/each.
-good pads. EBC, Hawk, or Porterfields
-recommended, but not required: a 15/16 master cylinder, SS brake lines, and new rotors
Toyota 4 piston vented swap
Description: wider toyota 4x4 calipers using 300zx vented rotors. You can buy the
whole setup
from Ross C. at www.modern-motorsports.com, or at
Motorsport Auto
. Both offer the exact same thing (spacer, calipers, bolts, rotors. MSA offers crossdrilled rotors in their more expensive package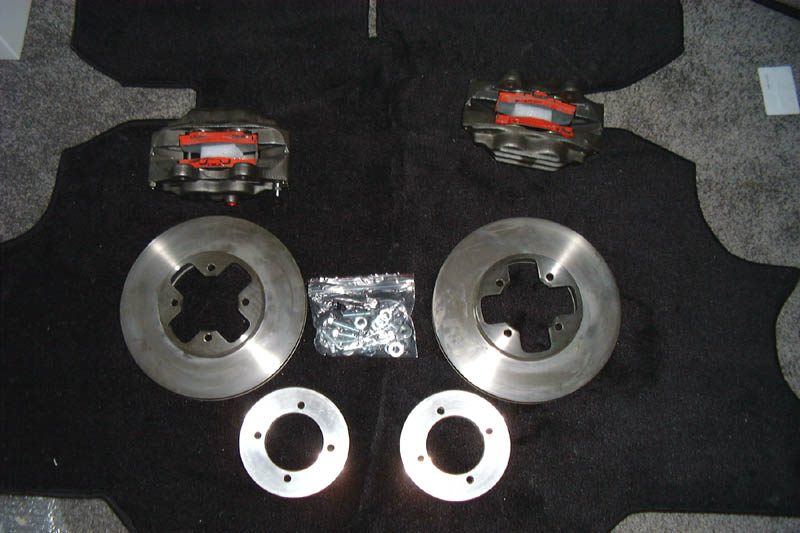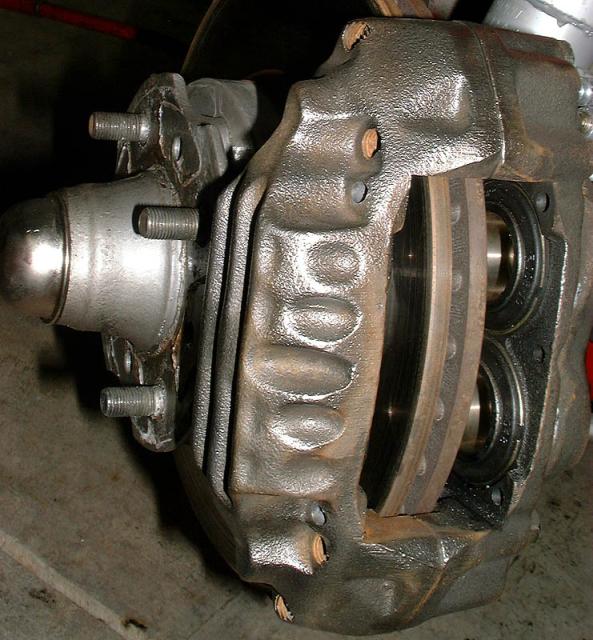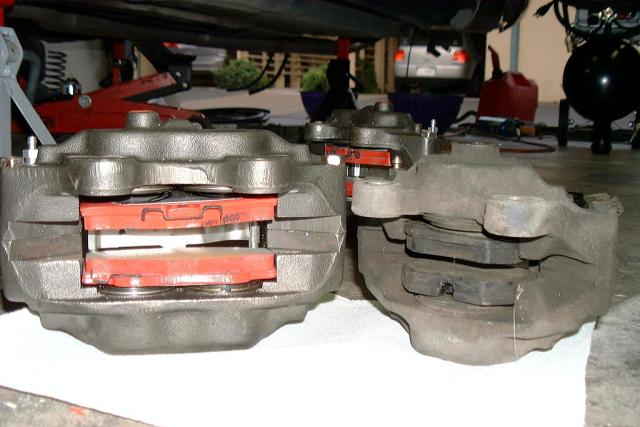 comparison of new vented rotor set caliper vs. stock caliper on the right
Parts needed:
-pair of '86-95 Toyota 4x4 or 86-91 4runner calipers stamped S12/W on the side
'86 toyota 4x4 pickup
94 toyota 4x4 pickup
this is the caliper shown for the 89 4runner v6:
-new pads
-pair of '84 300zx non-turbo front rotors (4 lug, www.buyautoparts.com has them for under 50/ea)
-machined spacer to correctly move the hub from the rotor for wheel clearance and matching bolts (see pic above). You can buy these spacers separately from Ross at Modern Motorsports following the link specified above.
-15/16 master cylinder from a '79 280zx (it will have 15/16 stamped on it) and SS brake lines. Also get some ready make hard brake lines in 3/16mm pitch at 6" long.
Pictured above is my brake swap, and you will need to make sure that your wheels will clear the swap. I had 15" Snowflake 280zx wheels, and they would not clear the caliper because of the width.
13" Cobra kit
description: Ford Cobra 13" brake setup adapted to an S30 chassis. Requires 17" wheels for clearance.
Kit sold at Modern Motorsports
Arizona Z car kit
Description: Arizona Z car makes a complete conversion kit using Wilwood 4 piston calipers and curved vane rotors. Recommended racing use only. This kit features 4 to 5 lug conversion, new aluminum front hubs with bearings. There are also optional 13" brake kits with SIX piston calipers. Their products are listed here:
www.arizonazcar.com
Rear brakes:
Maxima bracket/280zx caliper swap
Description: Using '85-'88 maxima rear caliper brackets, 280zx rear calipers and rotors to convert rear to disk. Source of parts would be mainly junkyard, and you would have to either remove the stub axle (don't do it unless you absolutely have to) or cut out the drum backing plates to install. The downside is sourcing your own caliper brackets at the JY, and then REMOVING them. You will likely need cordless power tools to do so.
Motorsport auto sells their bracket swap kit, which is CNC'd
maxima brackets here
. It is $320, and does not include rotors, pads, and calipers. You have to source your own.
MM bracket/240SX caliper swap
Description: Using '90-94 Nissan 240sx (S13) rear calipers, '84 300zx non-turbo rear rotors, and
Modern Motorsports rear bracket
to convert rear drums to disks. You can make your own adapters for the brake lines, or buy a set from
MM here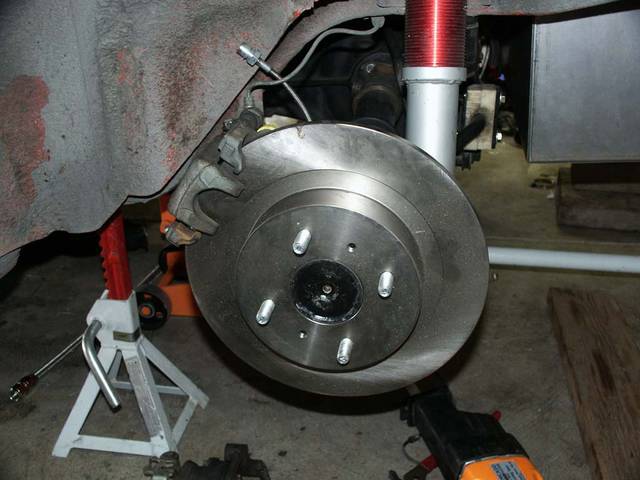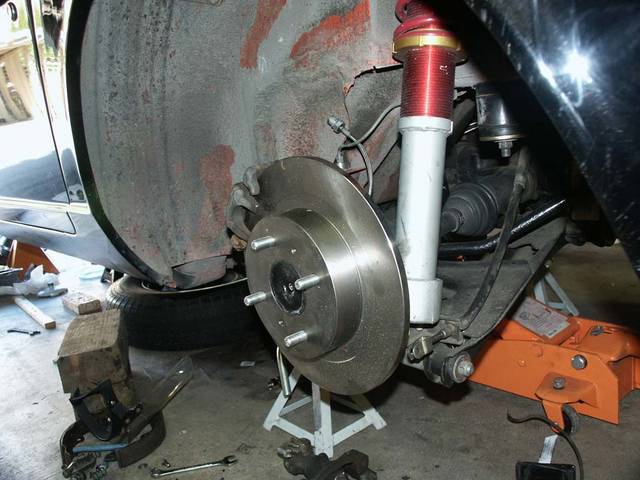 MSA rear disk conversion
Description:
Motor Sport Auto offers this *cough* moderately *cough* priced conversion that includes rotors, 280zx calipers, and all necessary hardware to convert rear to disk.
Sean73's maxima bracket and caliper conversion
Other rear disk swaps:
Modern Motorsports 13" rear disk conversion
Arizonazcar.com 4 piston rear disk swap